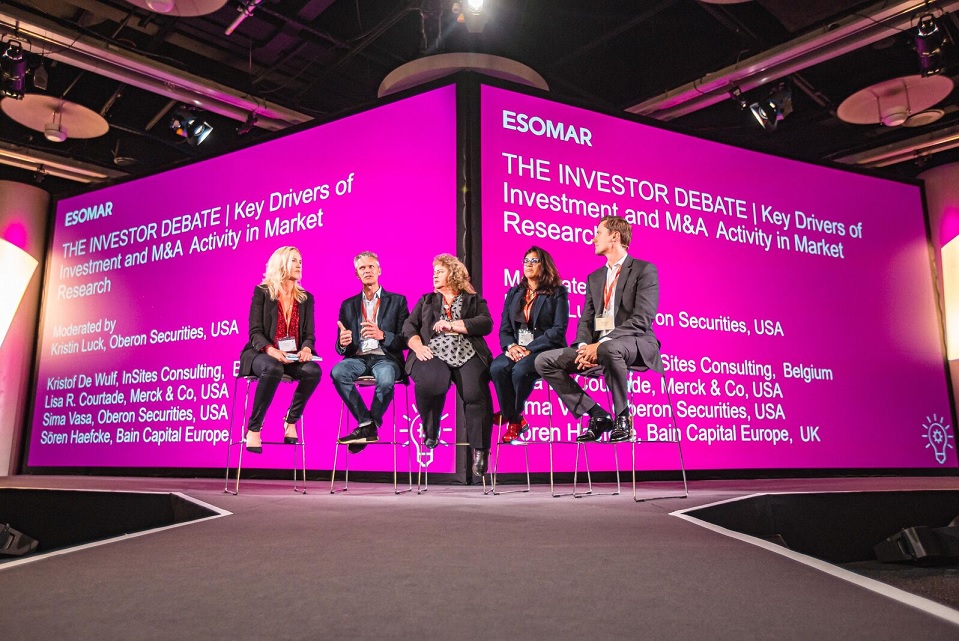 The third annual Insight250 awards have been revealed by Insight250 co-chairs Kristin Luck and Mark Langsfeld, Insight250 CEO Crispin Beale, and ESOMAR's Director General Joaquim Bretcha via webcast.
We're big fans of Insight250 at Significant Insights because it perfectly compliments our own annual Global 30 Under 30 List celebrating and championing the next generation of research, data, analytics and insight leaders.
Insight250 features predominantly senior leaders, innovators, visionaries and pioneers focused on elevating and enhancing market research, enterprise intelligence and data-driven marketing. This list spotlights 250 of the world's premier innovators of insights across academic, enterprise, agency, technology, consulting and media realms.
Crispin Beale, CEO of Insight250, said, "It's great seeing so many new additions to the Winners list from around the world. There are always those legendary repeat Winners, but seeing so many new individuals get honoured is thrilling and great for market research. I'm a huge fan of all awards that champion our amazing profession, be that the Significant Insights Global 30 under 30, the MRS Research Heroes or the Insight Association Research Laureates. We are lucky to have so much on our sector to celebrate and the truly global nature of this year's Insight250 winners and the huge diversity of the honourees is amazing".
Kristin Luck, Co-chair of the Insight250 judging panel, said, "Seeing the Insight250 become a bigger celebration each year is exciting. It's so important to place a spotlight on our industry to show the innovators and leaders who are driving change."
The 2023 Insight250 features innovators and leaders from 53 nations spanning six continents. This year, almost 75% of the honourees were first-time winners. About 15% have won an award twice and just under 10% are true industry legends having won the award for three consecutive years. The winners are from an array of organizations ranging from agencies like Behaviorally, Ipsos, Kantar, Opinium and Savanta to enterprises like Apple, Disney, Google, Netflix, PepsiCo and Unilever. There are also leading universities represented, including Bowling Green State University, Strathclyde University, University of Castilla-La Mancha, University of Georgia and University of Lyon, to name a few.
The complete Insight250 list is available at Insight250.com.
Mark Langsfeld, co-chair of the Insight250 judging panel and CEO of mTab, said, "The fact that it is becoming increasingly difficult and complex to pick the Winners is a testament to the insight industry and the spectrum of advancements impacting it."
ESOMAR partnered on the awards starting in 2022, helping to make the Insight250 the international standard and ensure the awards are diverse, representative, robust and transparent. The awards program was founded in 2021 by mTab, a pioneering leader in market research technology since 1987, and the first two Insight250 lists received tremendous industry acclaim, with tens of millions of impressions during the launch weeks alone.