Always great to catch up with Crispin Beale, who is the Group President at Behaviorally, and CEO of The Insight250. We're big fans of the Insight250 over here at Significant Insights. We see our Global 30 Under 30 List as the who's who of future Insight250 nominees.
So what is the Insight250? I spoke to Crispin…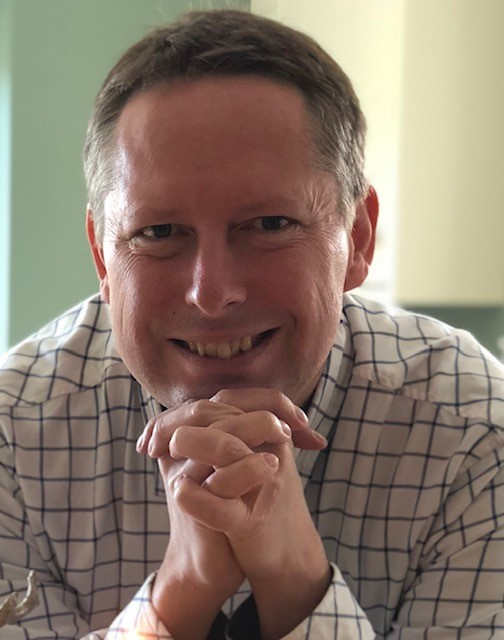 Hi Crispin, always good to get a chance to catch up. Let's crack right on! So the Insight250 launched last year to impressive acclaim across the industry. How was this idea originally conceived?
The isolation we all experienced through the pandemic helped us realise that there was an opportunity to not only highlight and celebrate accomplishments across the insights industry, but also to strengthen the connections of the professional community. So, the initial goal was to connect and celebrate people. I think the tremendous response it received and the way it has grown in just a year validates the need we saw to elevate the industry.
You recently announced the judging panel for the 2022 awards. How did you select these judges from around the world?
It was not an easy task. There are so many talented, engaging people across the industry and around the world. So, we knew we needed representatives for each continent and we wanted a diverse set of Judges in terms of their origins, perspectives, backgrounds and expertise. We worked with the team at ESOMAR and have some incredible judges across academia, agencies, associations and enterprises that span six continents. About half of the Judges were also inaugural Insight250 Winners. It's also great to have Ande Milinyte, a Significant Insights 30 under 30 winner, representing the next generation of superstars on the judging panel.
The global insights industry is quite diverse, from data scientists to qualitative pioneers, what is the primary judging criteria?
Some of the Judges have discussed this in some interviews I conducted with them for ResearchWorld. It really revolves around the impact an individual is making on the industry. That can be in terms of innovation, research, methodology, application or technology. We also look at their position as a thought leader, contributor, writer, researcher or teacher. So, there is no single path to becoming an Insight250 Winner. But you have to be nominated, so that is step one, which you can only do at Insight250.com until Sunday 13th March 2022.
The Insight250 announced a partnership with ESOMAR late last year; why is ESOMAR the ideal partner for these awards?
There are so many reasons ESOMAR is an ideal partner. Its longevity and credibility around the world are phenomenal. ESOMAR has tremendous global reach and influence and it serves as a thought leader across the research and insights community. The circa 100 local ESOMAR Country Representatives are also getting involved in the judging process, so as well as our amazing Judging Panel, we have local expert knowledge and insights on talent for pretty much every market in the World. The partnership was fantastic right from the start given the enthusiasm and collaboration their team brings to the table. So, it was a major elevation point for the awards. It is also worth noting though that we have involvement of individuals from other associations around the World, judges include the Chair of the UK's MRS, the Chair of the USA's Insights Association, as well as judges from the associations in India, Canada, Germany , Australia and China.
Aside from highlighting leaders and innovators from around the world, what do you feel the Insight250 does for the industry?
I touched on this before, but I think we're really looking to accomplish two things. First, there is so much good happening around the industry, far and wide, and we want to put a spotlight on these innovators and leaders and celebrate them. Beyond this, we are trying to bring the global insights community closer together. We see so many people connecting from different regions through our social channel, which is something we feel is important to build and strengthen our industry. The awards also champion diversity and inclusion and we are working hard to ensure that they are as accessible globally as possible – for example, this year, we reproduced translated submission forms and started accepting nominations in multiple languages.
What three things could an insight professional start doing now to eventually get considered for the Insight250? 
First, I think it would be to embrace innovation in your world. Think about how you can make an impact on your co-workers, clients and the wider industry. Innovation can come in all forms and a lot of it is rooted in increasing efficacy and efficiency. Second, I would recommend building your network and making legitimate connections to engage and learn from others. Finally, I would say expose your ideas and expertise. The beauty of this digital social age we live in is that everyone can be a publisher and build an audience. So, build an audience and share the innovation you are developing.
Where do you see the Insight250 going over the next few years?
This is a good question. Our team didn't necessarily expect it to have grown this fast. The number of nominations in 2022 is already double that of 2021! I think we're looking to continue to expose the awards to the wider regions of the industry in order to identify and celebrate those innovators and leaders from all corners of the world. We also want to continue to grow the community dimension of the Insight250 to continue to connect professionals and experts from around the world. So, we continue to explore ideas to accomplish these dimensions.
Where can readers nominate and when do nominations close?
Go to www.insight250.com to nominate in a language of your choice. Nominations will close on 13th March 2022.