About James Pickles: I deliver talks, workshops and personal coaching to teams that want to operate at a high level, and sustainably. My work is candid, and impactful and often has an immediate personal and financial benefit. I have delivered over 40 talks & workshops so far to a combined audience of over 2500 and counting. My clients include System1, Opinium, The MRS, The Value engineers, 2CV, M&S, GSK, Haleon, PDC Brands, Watch Me Think, Forsta, IRI, Argent, Mintel, Savanta, Nichols Plc and Smart Pensions plus a host of private coaching clients.
It's 31st January 2023 and I'm still on my phased return.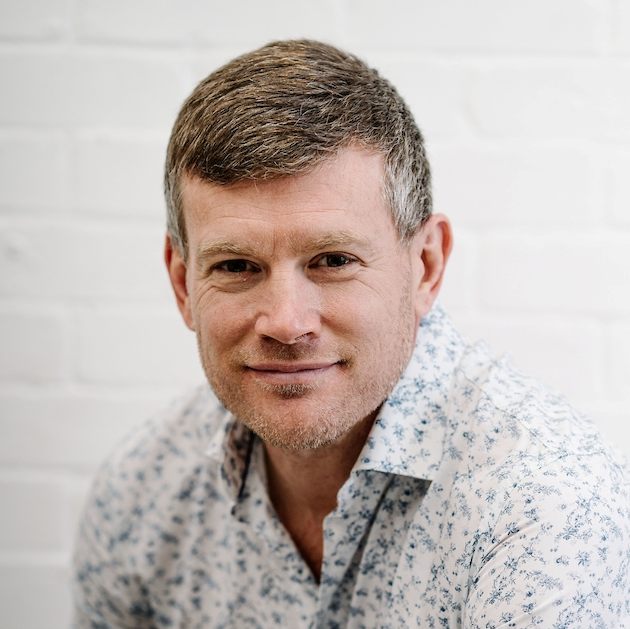 I was first signed off work on the 28th of March 2019, following a 12-day panic attack. I didn't return to the office until December of that year – after nine long months of therapy and recovery.
I resigned from my Sales Director role in August and, with the help of my boss and HR team, carved out a new role that we felt would suit my experience.
They asked me a couple of questions:
Do you want to come back?
What do you want to do?
In hindsight, the truthful answers were 'no' and 'I don't know', but the desire to leave a painful nine months behind me and a sense of time running out (my employer was still paying my full salary) urged me to give the answers that a) I wanted to be true and b) I thought they wanted to hear.
They proposed a phased return as the right way for me to work my way back up from zero hours per week to full-time. The implication was that each week I'd do a bit more and, 90 days later, I'd be back up to speed.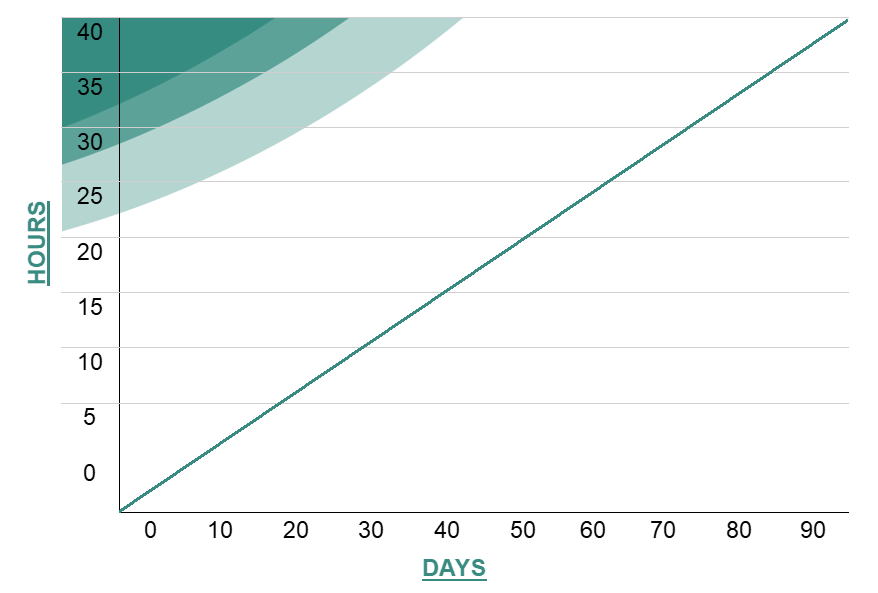 The reality was very different.
My boss and I were equally ill-equipped to set and manage expectations.
While I very much wanted to be back and 'better', showing smooth progress on the proposed timeline, in reality, my general stamina and capacity for multi-tasking and problem-solving were far from up to it. Inadvertently, we had all set me up to fail against those expectations.
My old approach of knuckling down and solving things largely by myself proved to be completely inadequate. I didn't have a plan B.
Cue much "faking it 'till I make it" while secretly struggling to keep up. I spent most of my time waiting to be found out and being acutely aware of how far I had to travel on that journey back to full-time.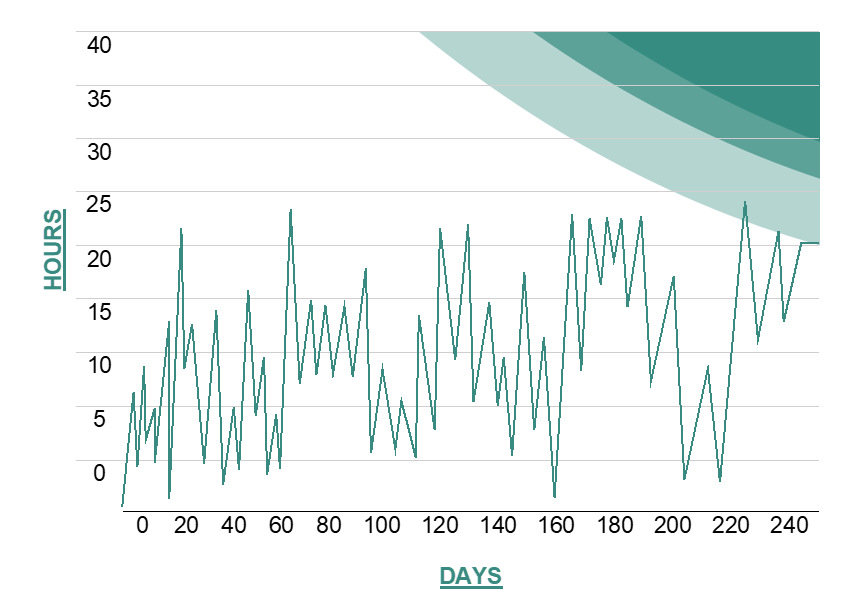 Fast forward to August 2020. Covid, furlough and lockdowns had turned the world upside down. I'd built up to working just 22 hours a week by then, missing the majority of my KPIs in the process. After a period of furlough, my Sales Acceleration Coach position (I really hate that job title now) was made redundant.
So there it was – the proof I had been expecting all along. I wasn't good enough anymore and didn't have enough to offer. The formerly comforting statements of 'take all the time you need' weren't actually true.
That's certainly how it felt at the time and the shrunken part of my sense of self that felt I could rebuild was the tiniest whisper against the negative voices shouting IMPOSTER!
Whilst I was distraught, my wife was outwardly supportive and secretly relieved. She could see that my 'phased return' had done more harm than good – not helped by the way it was handled by my employers, who had very little experience in managing a key member of the team back from ill health. 
The blind leading the blind seems an apt phrase here.
So how could we all have made a better job of this? With hindsight, lived experience, and having spoken to many others – both employees and employers – in similar situations, here are some ways to approach a phased return in the hope of a positive outcome for all concerned.
WATCH OUT FOR THE PITFALLS
There are many reasons why a person might step out of the workforce for a period of time. Some may be voluntary, some may not, but I suspect that everyone coming back to work after a prolonged absence will encounter versions of the following:
Optimistic expectations of how easy, quick, and smooth the process will be
A timeline that's unrealistic
Some expectations that are unrealistic
A whole series of unspoken internal expectations that make the first three pitfalls even more challenging
External, i.e. non-work-related, pressures that may have accelerated the decision to return to work
A manager and colleagues with no personal experience of returning to work, and therefore a lack of understanding and empathy
An over-stretched and under-resourced team that can't wait to hand over projects, clients and workload as quickly as possible
Rampant Imposter Syndrome
Rock bottom confidence
Lots and lots of fear
There will definitely be more – but this is already a potent recipe! There are some clear steps that both the employee and the employer can take to mitigate these.
FOR THE EMPLOYEE:
Start preparing for your phased return way before your first 'official' day back. Have a few virtual check-ins with your manager and HR in the run-up, so that they can start to bring you back into the fold.
It might have been a while since you commuted and for some, that in itself is a huge cause of anxiety. Have a trial run – reduce the unfamiliar and the cognitive burden of route planning with a contingency for strikes.
Consider your personal expectations of yourself. How did you decide on them? Try to avoid doing this by yourself. You've been out of the loop for a while and are probably a bit out of practice. You'll want to dive back in exactly where you left off, but you're not match-fit yet. Ease in gently.
Who have you spoken to that's experienced this before – do they have any tips? It's always nice to chat with someone who 'gets it'. Ask HR to ask around and see if someone in the office would be prepared to buddy up. Alternatively, have any of your friends gone through the same sort of thing? Arrange a coffee date or a walk in the park to talk it through.
What do minimum, medium and best look like? Things won't always go to plan and it's easy to feel disappointed, so set yourself up to be clear on the small steps of progress you can make each day/week rather than fixate on how far you have to travel.
How realistic are your expectations? How clear are you on what the first day, week and month might look like? What sort of task or project can you tackle that will help ease you in? Start simple and build up some quick wins to bolster your confidence.
Break glass in case of emergency!
If things come unstuck, how will you remove yourself from the situation in a controlled way? What's your exit route and what will you say if you need to use it?
If you need extra support who will you ask, how, where and when?
When it comes to your own health and well-being activities, are you having to sacrifice them to come back? How could you incorporate some of them into your new routine? Discarding things that helped you get better and stay well might not bite straight away, but trust me, you're far better with them and will do a better job if you hold onto them. Look for the long-term sustainable middle ground and bake them in from day 1, overtly.
FOR THE EMPLOYER:
Have you managed a person on a phased return before? If the answer is no, ask for help and advice from HR. If they haven't got any, ask them to find some for you. The advice needs to be practical, not just platitudes.
How equipped are you to help them manage the ups and downs? It is very unlikely to run smoothly or in a clear linear pattern. Have a think about how you could bring in more support if necessary and where from.
How realistic are the short and medium-term milestones/targets you've set with them? Often a returning employee will be keen to get back up to speed quickly, but less able to deliver. Make sure the milestones are clear, achievable and sustainable. Incremental positive gains are better than huge leaps that don't stick.
To what extent might the employee be telling you what they want you to hear? See above, plus they might not really know how they are getting on and might value the opportunity to explore it with someone. That someone doesn't necessarily need to be you.
How often will you check in on how they (really) are vs. how they are performing at work? Returning employees are, in many ways, similar to new joiners – especially if they've been away a long time – only they're not treated that way. Lots of assumptions are made about how much help they (don't) need, so check-ins are few and far between. Treat the returning employee as if they're starting fresh – you can easily pull back and expand the gaps when the time is right.
Is their work pattern appropriate now that they're back? Depending on the reason for their absence, their lives may have changed shape quite a bit. They may now have commitments on their time that you and your colleagues need to take into account – such as childcare, medical appointments, therapy sessions, or physical conditions that need management. Just because they were able to work in a particular way before, doesn't mean that is appropriate now. Don't make assumptions (or let them make them) without talking through the reality of the situation.
And finally
Offer further (genuine) support. If the manager or employee asks for help or indicates that it's tough going, provide practical support. Under no circumstances say what was said to me when I expressed that I was struggling and wanted some extra help (bearing in mind HR had said to let them know if I needed anything):
'Everyone is different so find what works for you with your manager'
Of everything that happened to me before, during and after my burnout, that's the part I'm still angry about.
If you tell someone to let you know if they need help, damn well follow through on it and help them. If you don't know how, find someone that does…..quickly.
Having painted perhaps a gloomy picture based on my own experience, I should point out that as I write this, I work largely the hours that I want to and need to in order to balance income, output, purpose and living life. The hours are not 9-5 and rarely 40-50 hours or so / per week.
Not sure I'll ever phase back to what used to be normal for me and it's taken a while for me to realise I have choices and that quantity doesn't always correlate to quality.
I'm in a pretty good place now and I've heard loads of success stories too where employers have taken the time to plan and bring in expertise to upskill their HR and management teams on this subject.
DOES THIS APPLY TO YOUR COMPANY?
According to the ONS, 75.1% of mothers with dependent children work, that's a big chunk of people that phased back at some point.
Approximately 30% of fathers are taking up forms of paternity leave (with the numbers increasing)
2% of the total workforce is on some form of long-term sick leave (500,000 people).
Whatever way you cut it, if you run a business with more than 1 employee, some form of phased return is practically inevitable and you can plan for it.
A well-staged phased return will more quickly deliver a well, productive, happy and loyal employee. Surely it's worth a bit of planning and effort or you might find they go and find somewhere better prepared than your company.