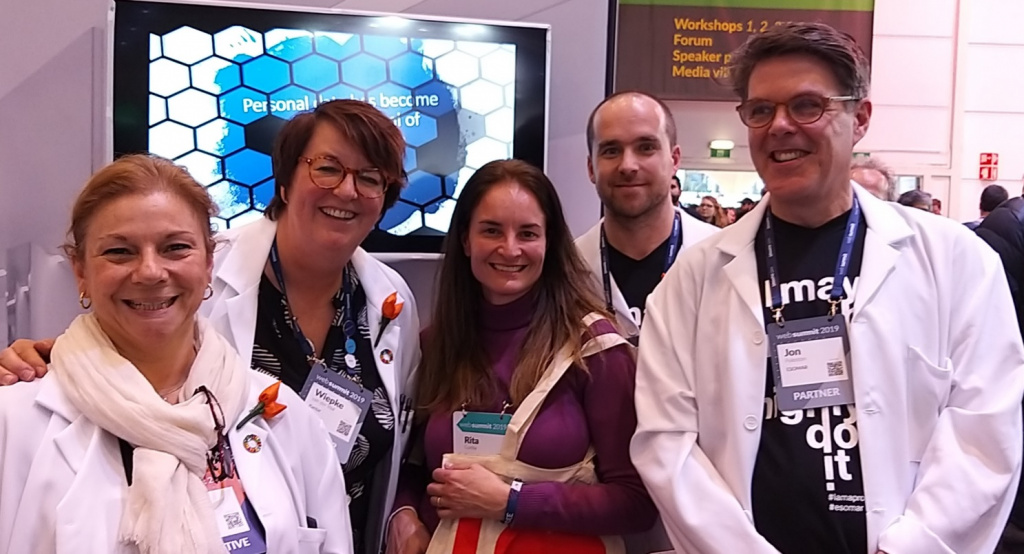 Great to hear from Wiepke van der Wal, a seasoned marketing professional from the Netherlands who has been active in the research industry for over two decades. With several awards to her name and being one of the ESOMAR Representatives for the Netherlands, I was interested to hear from her, especially as Wiepke just recently made the transfer from corporate employment to being an independent marketing consultant. She has some great advice for junior researchers, and shares her views on how we make the industry more inclusive, and a go-to career destination.
Great to meet you Wiepke! So, how did you get into the industry, and take us through how you got to this point?
During high school in the Netherlands, I wasn't the easiest child and I drove my parents insane. Never did drugs or massive amounts of alcohol, just as we say in Dutch 'geen land mee te bezeilen', which literally means that you could not sail the land with me as I was kicking against every rock no matter what. Their wisest decision, for me and for their own peace, was to give me the opportunity to enrol in the AFS exchange student program. I travelled on my own to the USA (remember without any of the current online communication tools), to spend an entire year living with my appointed host-family in North Carolina. The Mitchell's were down-to-earth, sweet Southern community people and till this day I'm a proud member of their family, even after more than 35 years. This experience has been such an amazing turn of events in my life and I strongly believe that during my exchange year my mindset changed and I became a different human being. I do realize that, as with many life-changing events, time adds a different dimension to memories but when I came back I was ready to conquer the world in a positive manner!
Not long after I returned, I started my career with a hardware supplier from the USA with offices around the world. My fluent English with a slight Southern slang impressed them. Although I have tried to maintain the Southern accent, it slowly vanished and became more English. One of my most precious belongings is the Southern slang dictionary I received from my American Grandmaw when I returned to the Netherlands. I will cherish that little book for the rest of my life!
A few years later I joined SPSS as their Office Manager and when the position of Marketing Manager within the Market Research division became available, I applied and when I got the role I was automatically introduced to the vibrant world of research. We had an amazing team of professionals focussed on making SPSS the number one statistical analyses solution for the market research industry. While in Nice for an ESOMAR Congress back in 2005, entrepreneurial seeds were planted and one of our SPSS colleagues started the GMI (Global Market Insite) business in mainland Europe. I joined a few months later as their European Marketing Director and I'm still happy that I was part of the success of GMI from the beginning back in 2006. Our focus was clear, establish double digit growth for GMI's online research solutions with online panel and data collection as the core of the business. We got the ball rolling and successfully grew the Dutch business from 5 people in 2006, to 25 in 2011 when GMI was acquired by Kantar who bought the business and merged it with their Lightspeed Research operation.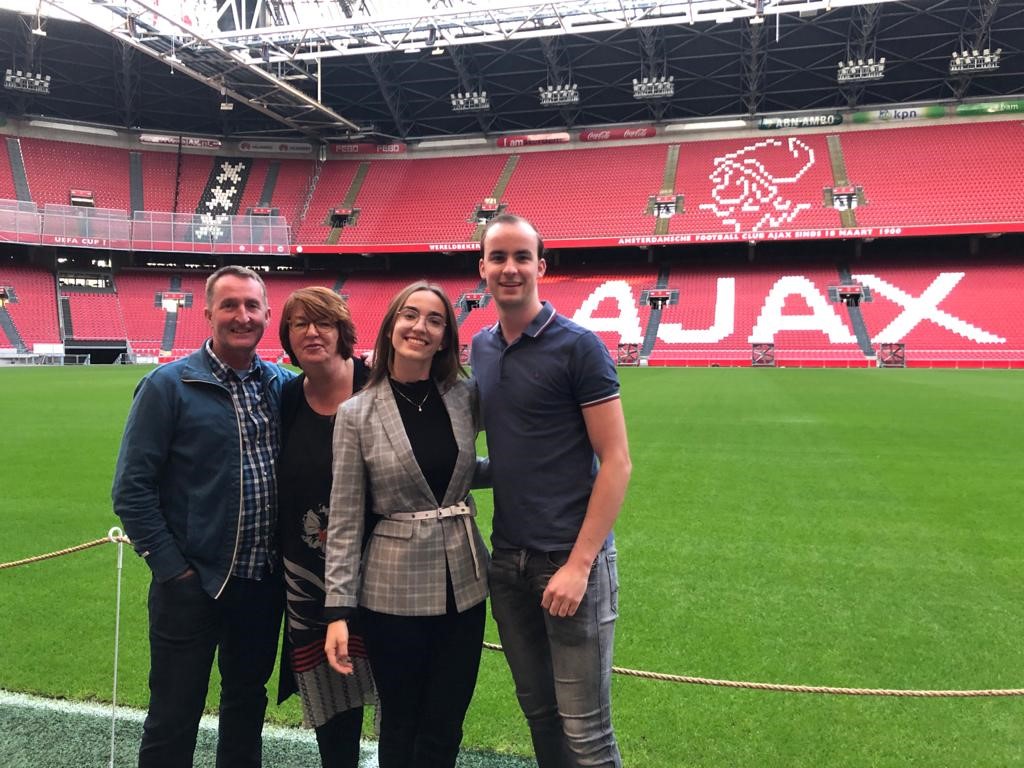 Career paths are rarely without challenges. Resilience is of course mostly forged from tough moments and many lessons are learnt from mistakes, challenging moments, and/or failed attempts. So, can you share an honest moment from your career when things didn't go quite according to plan?
Through working hard, thrive to deliver high quality, reaching goals and opportunities crossing my path, I worked my way up from being a secretary to Marketing Director for the entire EMEA region at the Profiles Division of Kantar, where I was part of an incredible team of professionals managing our European business. My role offered creative freedom to ensure global brand awareness, generating numerous qualified sales-leads, representing the division at industry events, the opportunity to shine by winning marketing awards and becoming one of the ESOMAR representatives for the Netherlands.
Throughout the years I did come across several challenges but never was the challenge so severe as a few months ago when the office I was working from was closed with an unforeseen redundancy as a result for the entire team. The redundancy was not related to personal performances but nevertheless it was hard on all the people working from that location and for many, including myself, it felt like a personal failure.
Until then I was, always partly if not entirely, in control of my destiny but this time around the odds were against me and the colleagues I shared the office with.
Given my age and experience, I was often seen as the office-mom. I have always been proud of this undefined role and provided a shoulder to cry on when needed. This time I could only listen, not help. Turning this uncomfortable situation around into an thriving opportunity became my new goal and I started thinking about the next chapter of my professional career.
Weighing the options and understanding my strength as a marketing professional connecting (with) people, I came to the conclusion that I wanted to explore starting my own business and work as a Marketing Professional, mainly supporting companies active in market research, and that is when WiepkeWorks was born.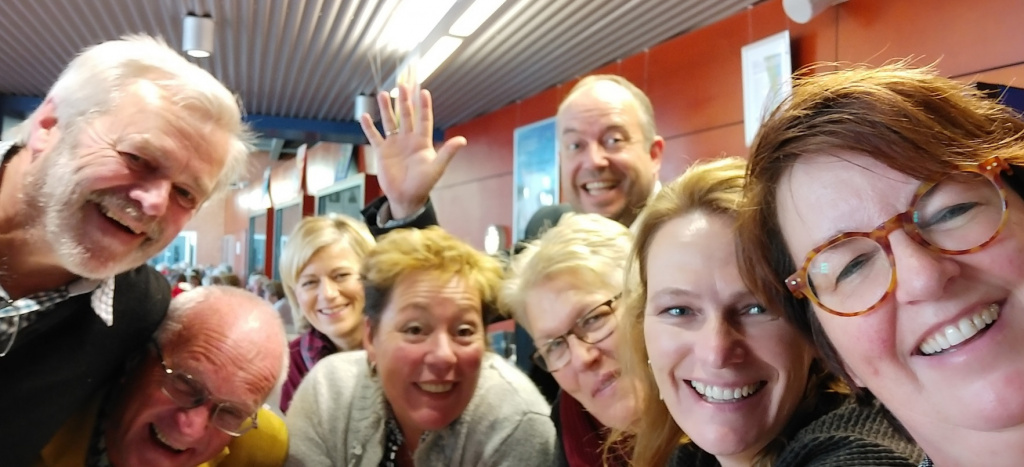 Not being in the office and around colleagues, it is incredibly challenging, for junior researchers to thrive. What two bits of advice do you have for a junior researcher, working from home in lockdown, on how they can best stand out and impress their teams?
Many people have spoken about work-life balance and healthy mindfulness in this WFH era. Let's be honest, before the COVID-19 pandemic took its effect, many businesses were hesitant to allow their employees to work from home but starting March 2020 the alternatives were limited due to governmental directions. How do you stay connected to your co-workers and how do you keep your employees engaged with the company? I'm a simple soul thinking in solutions and in my opinion it is important that employers show their appreciation to their employees, not just by providing them with a salary which is representative to the industry and to their role, but also through small unexpected human actions.
There are easy but effective ways to do this and it does not have to cost a lot but will be highly appreciated.
When employees see that direct line-managers and HR departments have put a little extra time and effort into employee interaction and engagement, you will see result right away.
Bringing teams together in creative ways is also beneficial for team-building. Online meetings can become boring and unpleasant, but you can easily brighten them up in creative ways organising dress-up-meetings, after-hour-drinks or game nights. Look also at in-person meetings like getting together in the park or other open-air environments as that truly creates a happy work-environment. Some companies measure their employee satisfaction by the completion rate of an online survey. My suggestion would be to have a real conversation with your teams which will be more effective and efficient and increase the happiness and satisfaction of your team members.
How to stand out? Work hard and play harder, when you participate give it 100% and be an engaged team-player, and show your true but more importantly, honest self.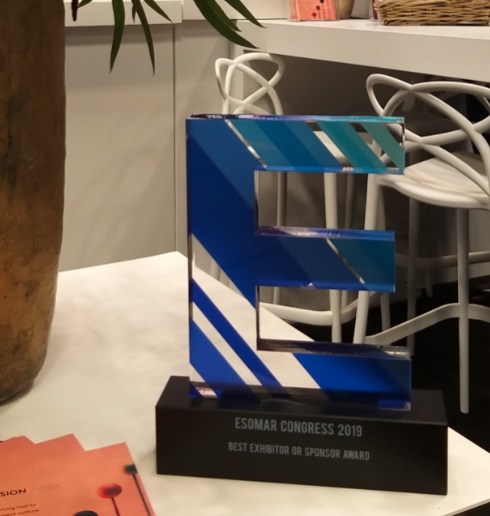 How do we ensure that students and those leaving school aspire to join our sector?
Together with my fellow ESOMAR Representative for the Netherlands, I'm constantly talking with ESOMAR and other national representatives how to encourage today's graduating generation to start their career in market research. Building better connections and interaction with educational institutions around the world is an essential part of being successful in that area and that is what we are constantly working on. The ESOMAR Foundation, just to give an example, is offering scholarships for students from disadvantaged socio-economic backgrounds who are interested in a career in market research. A very important and successful initiative for the industry!
Many research businesses offer 'Graduate Development Programs' which provides graduates a unique way, through an extensive development journey, to explore a business, learn and get experience in different areas of expertise. When given the opportunity and provided with a proper mentoring and support circle, many of these young professionals are able to flourish and become experienced professionals with a true and everlasting research heart.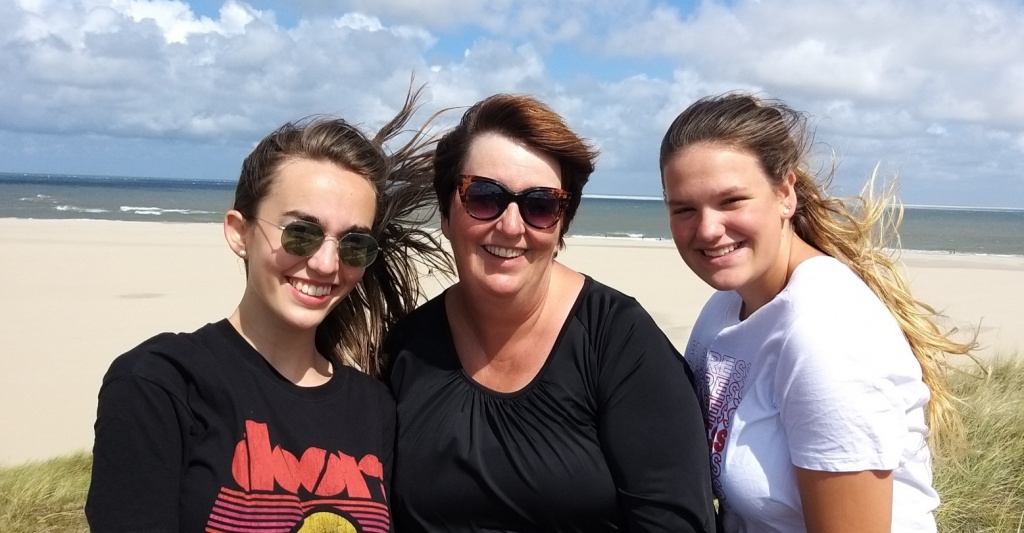 And thinking more long term now, what two things should junior researchers focus on as they progress in their careers?
I touched on it briefly already and that is having access to or being a mentor. Junior members of staff, being in a researcher or any other role in the research industry, will benefit from being able to speak to and learn from a mentor. Even if you have only been in a job for a number of years and moving upwards from a junior role, you can become a mentor for people who are just starting their career. I think the motivations works both ways and people become happier, more productive and more interesting human beings.
My second suggestion would be to continue to be educated and stay on top of new innovations and developments. The research industry provides numerous opportunities to educate yourself and although there are very few advantages to the COVID-19 era, there are easy ways nowadays to stay informed about these new developments as many companies, associations and event organisers offer free webinars with highly educational and interesting content.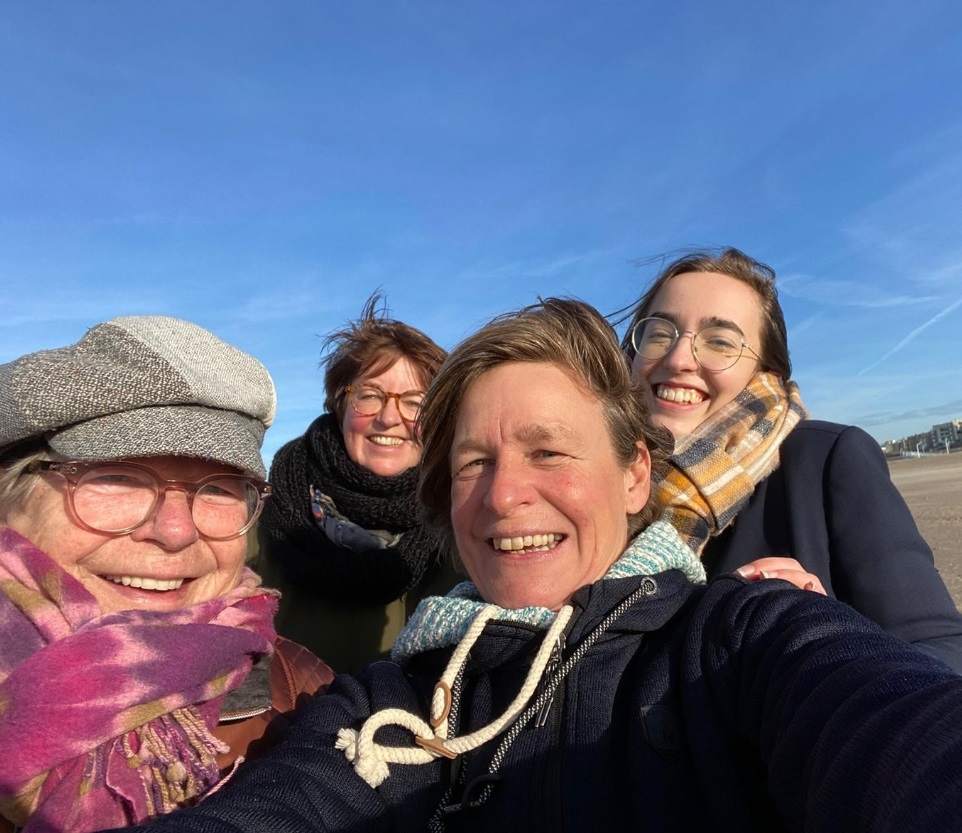 And do you have anyone who has helped your career so far that you'd like to acknowledge and say thanks or give a shout out to?
It sounds cliché but everybody needs love and support from the home-front in order to grow and succeed in business, so I'm proud of my family and super thankful to be part of 'Team Van der Wal'!
During my career I have been very fortunate to have met and worked with a lot of amazing individuals, some of them I'm proud to also call my friend and because of them I can honestly say I have become the person I am today. Here are a few names of those who have been instrumental to my growth and success, and who are on my list of favourite people to work with Caroline Frankum, Monic van Aarle, Mitra Asilzadeh, Jon Puleston, Alex Wheatley, Marie-Agnes Mourot de Lathyle, Ton Koster & Rebecca Gonsalves.
Picking one person to give a shout out to isn't hard as I would love to put the spotlight on the amazing Claudia Doeland. I have worked with Claudia since she joined SPSS straight from school. Claudia developed into an incredible international business leader with an impressive track-record and whom has been inspirational from the day I met her. Her understanding of data driven insights,  how companies benefit from that and how they can implement these business solutions is beyond words. Claudia has proven over and over that even when you have moments when your path is not as smooth as expected, you stand up and straighten your shoulders, lift your chin up high and concur the world!
Over the years Claudia and I continued to motivate each other, providing guidance and help when needed and encouraging each other to sometimes look at things in a different light. Claudia has gone thru tremendous growth over the past years, I'm super proud of her achievements and still learn every day from her positive attitude. We have come a long way together and our journey will never end as we continue to grow our personal friendship and relationship in business.