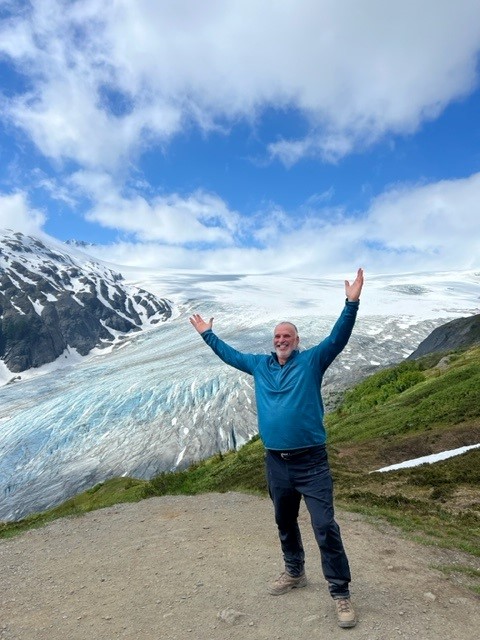 Great to hear from Steve Schlesinger who has led Sago since 1990, first as Schlesinger Associates, then Schlesinger Group as CEO, and now Sago as Executive Chairman. Steve also serves as Co-Chair of IA CEO Summit, Chair of the Board at the MREF, and recently joined the Board of Directors at SampleCon.
So, how did you get into the industry, and take us through how you got to this point?
You could say I got into this industry at the age of six, when my mom would host focus groups in our living room with clients watching remotely from the kitchen. It was an exciting group of clients when I was young—Apple computers in the early days, Nike, and Miller beer doing advertising research.
After college and graduate work, I decided to take a year off to figure out which way I was going to go—medical school or work in a research lab. My mom said, "You're not going to sit on your ass. You'll work for me until you figure out your career." Six months in, it occurred to me that I loved the work, its project-based nature, and the client interaction. It just made sense and came easily to me. My mom was smart enough to know that if I was joining her business, she did not want me at her house raiding her refrigerator daily, so we opened our first focus group facility in 1985. At the time, our work had been CPG focused, and then we found we had appeal with pharmaceutical clients based in the "Pharma Corridor" between New York, NJ, Philadelphia, and Delaware.
We grew from two studios to five and eventually opened up facilities in other markets. My sister, Debby, joined us by opening a facility in Los Angeles, taking us coast to coast. I started as a project manager and worked my way up across ops and sales to take over the company when my mother retired. We had a winning formula, and it would have been easy to sit on our laurels, but as CEO, I had to learn to think bigger to keep our business from stagnating. Conversations with our clients formed our business strategy, and client demand took us internationally to Europe with our qual solutions before expanding our methodologies across qual and quant and then digital. Today, as we focus on getting answers for many different types of clients in the way they want, our global services include managed and self-serve solutions.
So, I'm not an executive leader who moved up through the usual MBA channels. My skills have been less technical, focused instead on honing my interpersonal skills and making some bold decisions at the right time. Mine has been a "learn as you grow" story with this industry as my business school and our clients and peers as my professors. If you're willing to invest time and effort in understanding your market, ask relevant questions, take ownership of your personal growth, acknowledge that you don't have all the answers (and seek guidance from good mentors and hire top-performing individuals), you can achieve success, whatever your definition of success may be.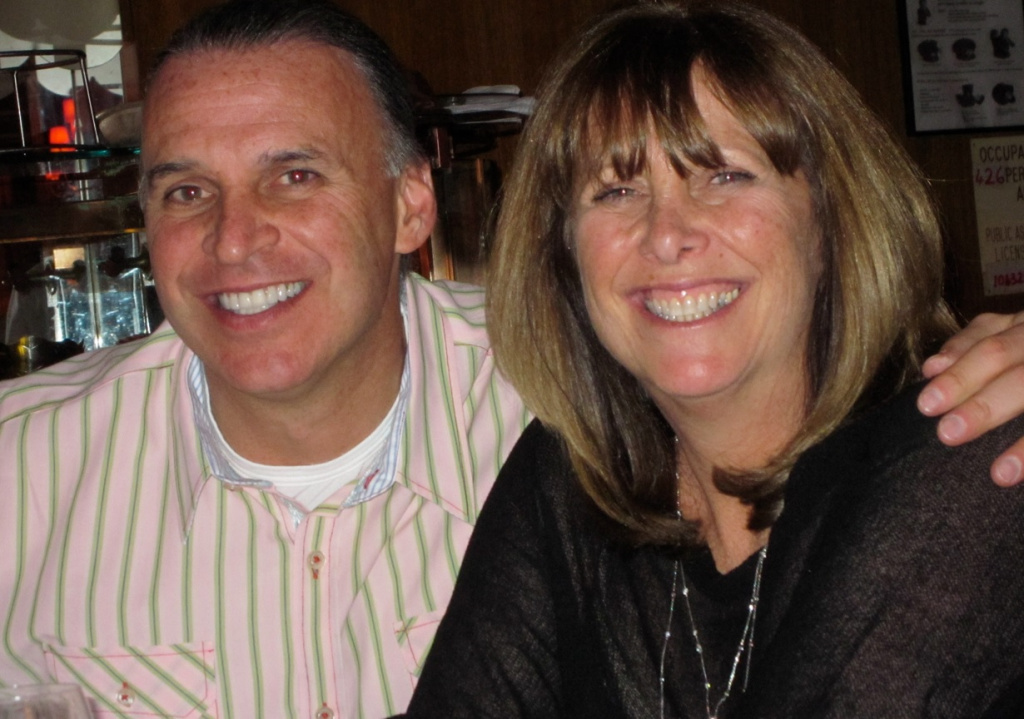 Career paths are rarely without challenges. Can you share an honest moment from your career when things didn't go quite according to plan, but the lessons remain with you to this day?
I used to go by the mantra, "Employ smart people and get out of their way." I have since adjusted this to "Employ smart, high-performing leaders and get out of their way." I have learned that you can bring in very smart people – but if they cannot communicate complexities simply and inspire people to follow them, then the effect has no more impact than buying expensive software and never installing it.
One of the earliest lessons for me was around trust. I had hired my first industry-experienced person to help me grow the business. Now mind you, we are talking about a long time ago, probably the early '90s. He was a success and helped me grow the business for a few years. He left abruptly, taking some clients with him. I later discovered he had been planning this for several months. It hurt to think that someone had done that and that clients would go along. It was a tough lesson in what could happen in business. I remember talking to my father about it. He said you have a choice: You can give up on everyone and not trust them or you can look at this as an isolated situation and continue to believe in people with the recognition that from time to time, they will disappoint you. He was an optimist by nature, and he told me about many such instances in his life when he had this same thing happen to him. I worked my way through it, and to this day, I find myself living a life of trusting others. It has paid off for me in the rich relationships I have built over all these years, and the amazing impact so many have had on Sago's business success.
And I should add that moments where "things don't quite go according to plan" happen all the time at Sago. We are constantly trying things out—some succeed, some fail, and we quickly adjust or switch direction. If you want people to take your business to new places, you have to give them permission to take risks. At Sago, our team has gotten used to getting comfortable with failing fast and embracing the uncomfortable in order to grow.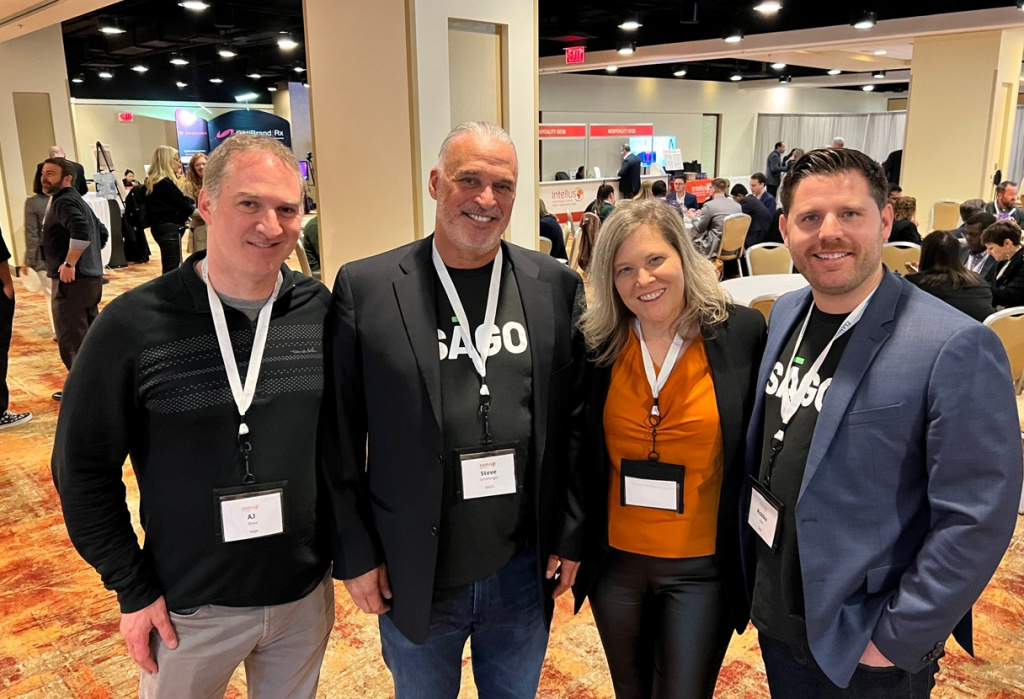 Thinking back, what leadership skills did you call on to help get you through the COVID crisis? And what did you learn about yourself?
This unprecedented crisis demanded a whole host of skills from me and my global leadership team. One that served me best was empowerment. We had to pivot from a majority in-person business to a digital business almost overnight. We had little time to plan in detail—I had to place trust in my team and empower them to do what was needed to pivot to protect our employees, our clients, and our business. And they did not let me down. As we face new macroeconomic pressures today, those same leaders are better prepared and emboldened to know they can overcome whatever is in front of them.

Optimism was also a vital characteristic to exhibit. I, like my father, am optimistic by nature, and the team benefitted from being shown a future beyond the immediate struggles. We made sure to recognize and celebrate the silver linings amidst the challenges—the accelerated acceptance of digital solutions, the opportunity to demonstrate the true meaning of client partnership, and the cultural benefit of winning as a team against adversity.
It also took boldness and grit to further invest in a facility service that had essentially closed, was creating no income and had no clear date for reopening. Our insights facilities required expensive new equipment to prepare them for the gradual reopening under new conditions. I had to trust my gut and what I knew about the value of in-person qualitative. I knew that in-person work would come back but needed to prepare and further invest for how it would come back differently.
What two things should junior researchers focus on as they progress in their careers?
Safeguarding the future of research is a passion of mine, and there is nothing more uplifting than a conversation with a young researcher – the tech-embracing, no-fear, everything-is-possible mindset. (And a meme-share always improves my day!) I encourage young researchers to engage with the range of fabulous industry associations and events available to us. I get that conference fees can be prohibitive, so make the most of applying for volunteer positions such as the IA Chapters, and grants such as the QRCA Young Professional Grant. ESOMAR also has an active Young ESOMAR Society. Make connections and don't be afraid to approach people to mentor you. Understand the landscape and how the future industry is being shaped by following our best thought leaders, such as yourself.
And more than ever, it is already the young researchers who are doing the influencing! I have been using reverse mentoring as part of my learning process for years. I tap into many people in their 20's who are just getting started to get fresh perspectives and see the world through a different lens than mine. So younger researchers, you have plenty to offer, and I applaud you and encourage you to continue to get out there, share your ideas and innovations, collaborate, and showcase your impressive work.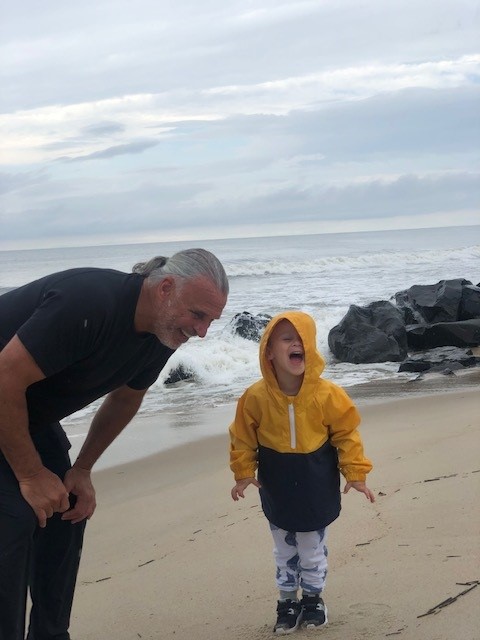 Do you have any advice for our sector?
Don't shy away from AI – That would be like renouncing the internet 25 years ago. It is here to stay, and it won't be ignored. You don't necessarily need to develop AI, but at a minimum, you should understand AI's capabilities and how AI is already being applied to market research. It is an extremely exciting new era for us all and one to embrace, especially if you are planning on scaling your business.
No matter where technology takes us, let's advocate for the human experience. We are all playing a valuable role in giving people across the planet a voice in the development of our consumer, business, and healthcare products and services. We each need to do our part in collectively elevating the experiences of knowledge seekers and research participants. We have been talking for years about the depletion of people willing to participate in research, and if we want there to be enough "fish in the sea" of audiences willing to give us a window into their lives, this comes with a willingness to adapt. We do this by designing screeners and surveys shorter and more engaging, by being willing to pay fair market value for incentives that actually incentivize, and by continuing to improve our technologies that make it smarter, faster, and easier to conduct and respond to research.
Give back to our industry – it's a win/win. Enrol as a member of associations, attend events, and volunteer. There are people working hard to protect our industry interests and credibility to grow our landscape. We all benefit, so please don't be a passenger. What started for me many years ago as a solution for navigating marketing research and sourcing clients has become a personal voyage of friendship, knowledge development, collaborative solving, research advocacy, leadership, and contribution. Giving back fills me with added purpose that has energised me to get up each morning and continue to love what I do.
And do you have anyone who has helped your career so far that you'd like to acknowledge and say thanks or give a shout out to?
I make it my business to talk with as many people in this industry as I can, from research veterans to young professionals to tech start-ups across clients, competitors, and vendors. I am grateful for every single engagement and for the patience with all my questions! These tens of thousands of conversations have collectively influenced my leadership and helped shape our business and where I put our efforts in supporting the industry.
The IA CEO Summit has been of particular value to me, providing a community in which I can connect with my peers about important issues with transparency and trust.
Many individuals have also shaped my career – Merrill Dubrow of MARC Research, a client and friend of decades, constantly prods, challenges, and inspires me to think deeper, go further, and to give back more. I think of many others, such as Sima Vasa, Isaac Rogers, Melanie Courtright, Ryan Barry, and Michaela Gascon. Some older friends and some newer, always sparking ideas and exuding great passion for our insights world. And Reed Cundiff, who has only been with our company a few months. While it is my job to guide his on-boarding, he is an incredible partner to me and has already taught me a great deal about leading a tech-enabled business at scale. His vast experience, insights understanding, and natural talent as CEO have made it easy for me to step into the Executive Chairman role as he purposefully leads our team into the next chapter of our transformation as Sago. Lastly, my mom, Sarah Schlesinger, and my sister, Debby Schlesinger-Hellman. These two women inspired me with their work ethic and their smarts, pushing me to be the best I could be every day and always doing it with their beautiful smiles.