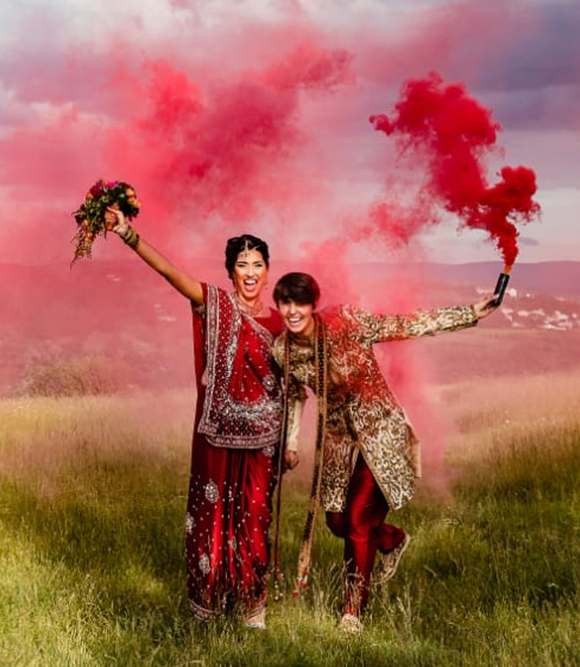 Great to hear from Sabrina Trinquetel who is sales director at Measure Protocol, who specialise in delivering unique, privacy-first behavioural data, in particular plugging the iOS data gap. She is also co-chair of MRSPride, and sits on the MRS DI&E council and Representation in Research steering group. When she's not working she spends as much time as possible trying to make her young son laugh.
So Sabrina, how did you get into the industry, and take us through how you got to this point?
I'm one of the few people I've met who chose to come into market research, (and I married the other one!)
I graduated in Psychology, and emerged straight into the recession where most of the employment doors seemed to be closed. It took me a year, but I finally managed to get on the TNS (Kantar) Grad scheme (as it was then) and spent the year in different teams across the business. It was a great experience and I made friends and connections that I'm still in touch with now. I wanted to join the TNS BRMB team but unfortunately due to budget cuts, there wasn't the space for me at the time. Instead I joined a team called 'Mercury' which was everything that didn't fit in the other teams and never looked back. I worked on the most eclectic mix of clients such as utilities, travel, auto, publishing, and tourism. I certainly learnt a lot!
After a few years at TNS, I decided to try something quite different and joined Vision Critical (Alida) to work with full service branded online communities. It was a completely different world of member engagement, scripting, prize draws, API's and quick turn qual and quant projects. I enjoyed the diversity, the ability to build strong-long term relationships with clients, really getting to know their business over years and not months. The variety of activities meant this wasn't just research this was about building engaged networks that genuinely cared about the future of the brand.
I stayed with online communities and was lucky enough to head up the offer at Harris Interactive. With Toluna's tech and the insight experts at Harris, it opened up lots more opportunities for learning. This job was really the making of me, I was able to utilise all my skills to lead business development efforts, support marketing, guide product development, train colleagues, project manage programmes, and support the wider clients with engagement. It was a thrill!
I then tried my hand at the qual side of communities at Crowd DNA, working on some amazing forward-thinking projects, asking leading edge people what they thought the future looked like. This experience gave me a direct channel to understanding culture, trends and how to implement these within various areas of a brands business.
Feeling like a change (again!) I moved into a pure business development role at the loyalty insight agency, Motif. Here I flexed my sales arm and got stuck into some more marketing activities. Working with the teams through a major rebrand was really exciting and it was great to see the business grow.
Now I'm at a start-up called Measure Protocol, leading the UK and Europe sales growth. We specialise in getting unique behavioural data, in an ethical, privacy first and future-proofed way. I certainly feel at the cutting edge of behavioural data collection, and where I think the industry is going- moving away from long in-depth surveys and towards fairly paid, quick engaging tasks that provide accurate data.
I've tried my hand at many areas of different businesses, and what I love about joining a new company is the opportunity to learn, meet and connect with new people and help make a difference for a business.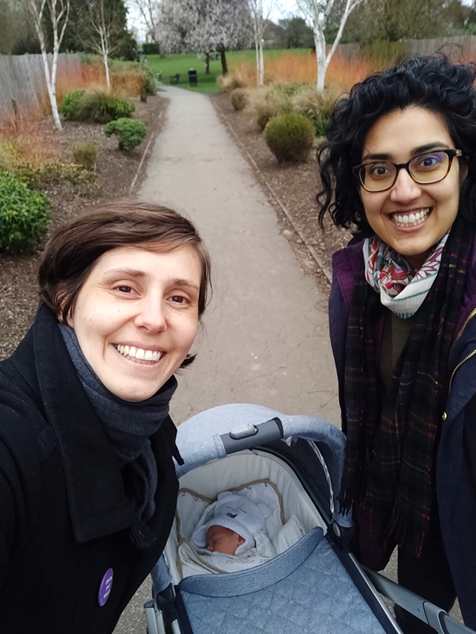 Career paths are rarely without challenges. Can you share an honest moment from your career when things didn't go quite according to plan, but the lessons remain with you to this day?
I've had lots of moments where things didn't go to plan! I remember early in my career, when I would start with a new team or job, there was always a period to adjust and learn, and that is always quite a hard process. I would think, I should be able to do well and deliver here so it's about finding the right space to fit, be that with a specific project/ team/ manager etc. Once you do, then you can fly.
I have to say that Covid threw up challenges around business development and remote working which I (and everyone) did not predict. I found the lack of interaction quite tricky to navigate, although it certainly gave me the ability to be resilient and keep going in the face of this change.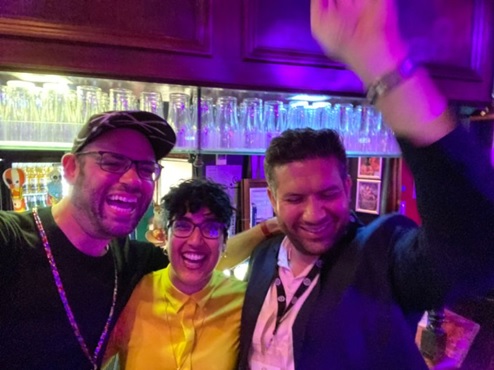 What two things should junior researchers focus on as they progress in their careers?
My advice is to always say yes! Put your hand up for things that may or not be in your defined job role. Or take the initiative to be proactive if you see something that you could help with. There is a balance here (I've had feedback about taking on too much!) but as long as you can deliver well on your day job, you should try and immerse yourself in anything and everything else. Two things come from this, the opportunity to meet and connect with other people and secondly, you can learn something from every experience- you never know when it might help you in the future!
Second piece of advice is to be yourself. Which isn't always as easy as it sounds. I spent the first year or two not being my full self at work. It definitely impacted on my performance and confidence and it took me a few years to really be comfortable. Once I was, I found everything a lot easier. There are a lot of avenues of support that exist now either through companies you work for or through the MRS, so there's always someone you can reach out to for some advice and help. Being yourself will help you do your job and help you stand out, so it's win win all round.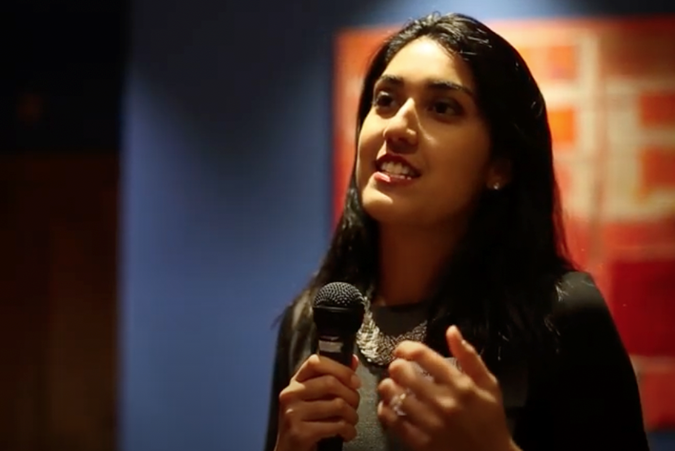 How do we ensure that students and those leaving school aspire to join our sector?
This is quite a tricky question, because I think we still have a hard time explaining what we do because it's so varied! I think there needs to be a bit more work in advertising our industry and making it super clear and easy to understand the exciting and cutting edge work we do. Then it's about getting out there to the right people and spreading the message. The MRS are already making strides here, with the introduction of the Apprenticeship scheme and supporting 10,000 black interns to drive more diversity at the entry to the industry. I think we also need to align ourselves more with the issues that younger people are worried about and how we can make serious gains in supporting, e.g. climate change. Major decisions for brands and the world are made through agencies that we work at, so this feels like a strong draw to me.
What's been one of your proudest moments, working in research?
Overall, I'm really proud of the journey I've taken, the risks and what I've managed to achieve in each of my roles. But I would have to say that my proudest moment was quite recently, winning the inaugural MRS DI&E Changemaker Award for the work on a project in my capacity as co-chair of the MRS Pride committee. Last year I had the privilege of being invited to join the MRS D,I&E council and we were talking to CORe (Colour of Research) about a joint project to highlight the stories of people within both these minority groups within the industry. I worked with CORe and a lovely group of supporters to interview people from around our industry and explore their experiences of being LGBTQ+ and an ethnic minority. What kind of challenges had they faced and how had their unique personal cultures affected their journeys?
It was a cathartic, inspiring and powerful experience- of which I'm hugely grateful to those that shared their stories. Our findings showed that although our industry doesn't show strong discrimination, there are always pockets of micro aggressions that can have a profound effect on people's progression. We made a call for overt inclusion to all businesses around the industry. If you haven't watched out film I'd invite you to check it out: https://www.youtube.com/watch?v=r9H47eDpDMM&list=WL&index=56&t=8s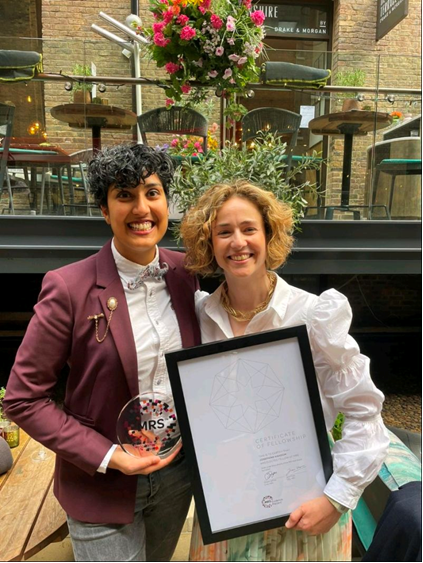 Do you have any advice for our sector?
Change is inevitable, and my main advice for the sector is to move as quickly as possible.
I think of this in all areas of the sector; climate change is a real issue that we can help with, how can we more quickly position ourselves as the industry to lead here. I think about this in the context of diversity, inclusion, and equality – which itself feeds into being able to make change quicker- by having a mixture of voices at the table making decisions. I think about it in the way we run our research, ensuring we are being representative, that we let go of outdated technologies or methodologies, and we drive more innovation within any area we work. There's some amazing work being done across the sector, let's keep up the pace!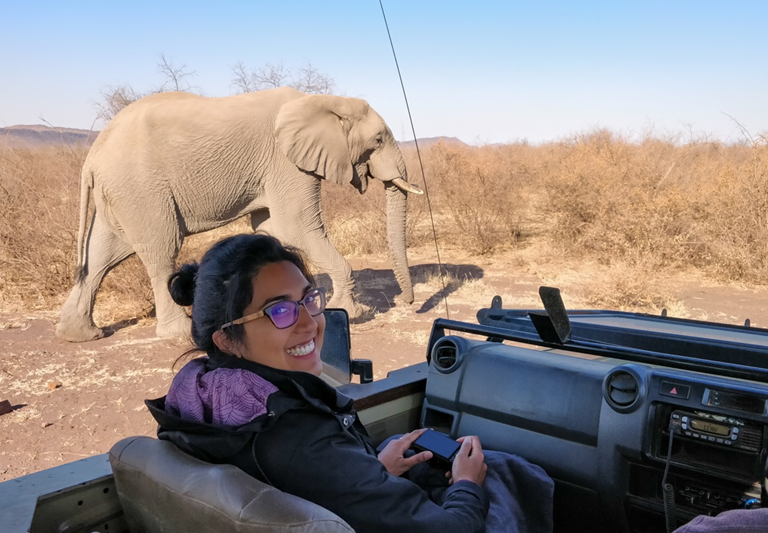 And do you have anyone who has helped your career so far that you'd like to acknowledge and say thanks or give a shout out to?
Wow, there's a lot of people who have helped me out in my career. There have some key managers who have really given me a nudge in the right direction and the key thing for me was to have people around who trusted and believed in me. That really helps, when you come in to work and you know people are on your side.
I'll give a quick shout out to Pete Cooke, who was an unbelievable support and manager and bought me many a jagerbomb.