Great to catch up with Matt Roberts who has over 20 years experience in the research industry, leading teams at some great brands such as Sky, Formula 1 and now Formula E.
Hi Matt, thanks for taking the time to tell us your story, lets crack on! So, how did you get into the industry, and take us through how you got to this point?
Like many market researchers, I kind of just fell into the industry. I left university in 2001 not knowing what to do with myself so went and lived in France for a year to teach English. On my return, I applied for a number of graduate training programmes for consultancies plus a few research/strategic agencies, and the one that happened to interest me was Millward Brown where my application was successful. I did my graduate training there before moving into ad/commercial research roles in radio and press over the next 5/6 years. However, my passion was always in sport so when a role came up doing commercial research for Eurosport in 2008, I knew this was my chance to get into the sports industry. I worked at Eurosport for a few years before moving to a more all round insight role at ESPN in 2010 where my main focus was on subscription and TV audience insight. This role really helped me develop my skills away from pure commercial insight like I had been used to in my previous roles.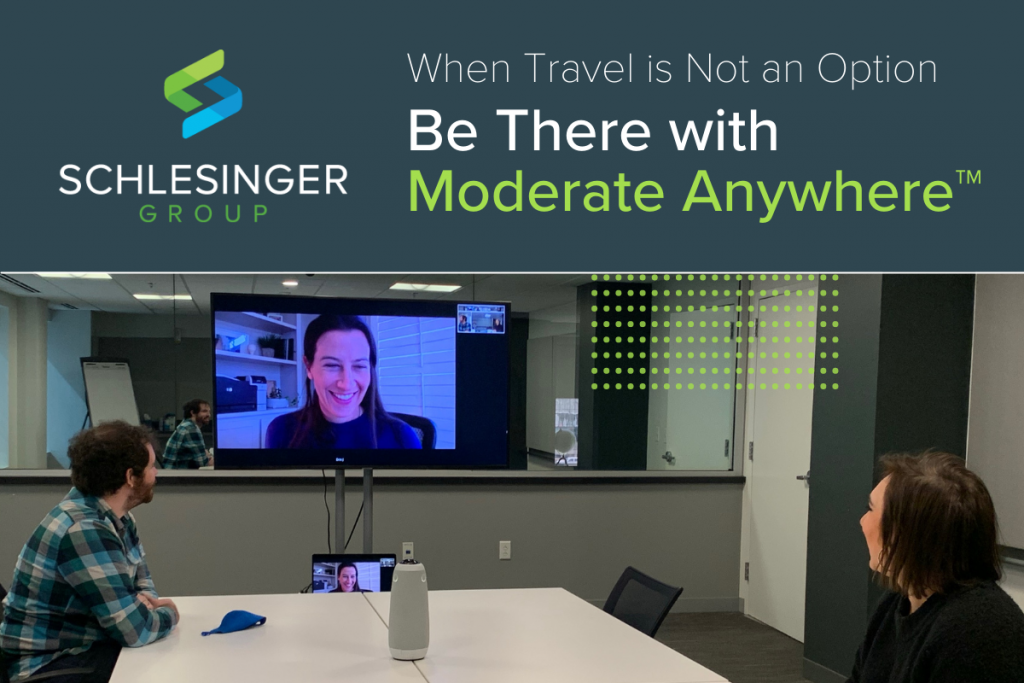 From there my career went from strength to strength and I headed up insight teams at both BT Sport and Sky Sports, responsible for both brand and commercial research. In 2017, I was approached to head up the new insight function at Formula 1 following Liberty Media's acquisition of this sport. For someone who is passionate about sport, this was a dream job as I was able to build the insight function from scratch. In my 4 amazing years there, our insight helped to transform the way F1 communicated with their fans. Prior to 2017, F1 was known as a B2B sport which didn't care about its fans but this has changed significantly since then with the launch of the Netflix Drive to Survive series as well as their digital transformation. The insight team was heavily involved in both these projects, amongst others, and we were privileged to be able to inform the decisions that the sport was taking. At F1, we won the MRS in house team of the year as well as a number of other awards so it was a real highlight of my career to spend 4 years there. In 2021, I decided I needed a new challenge and joined the electric side of motorsport at Formula E where I am Research and Insight Director. It is another great role as once again I am building an insight team from the ground up, and we are again playing a key role in the decisions that this new and exciting sport is taking.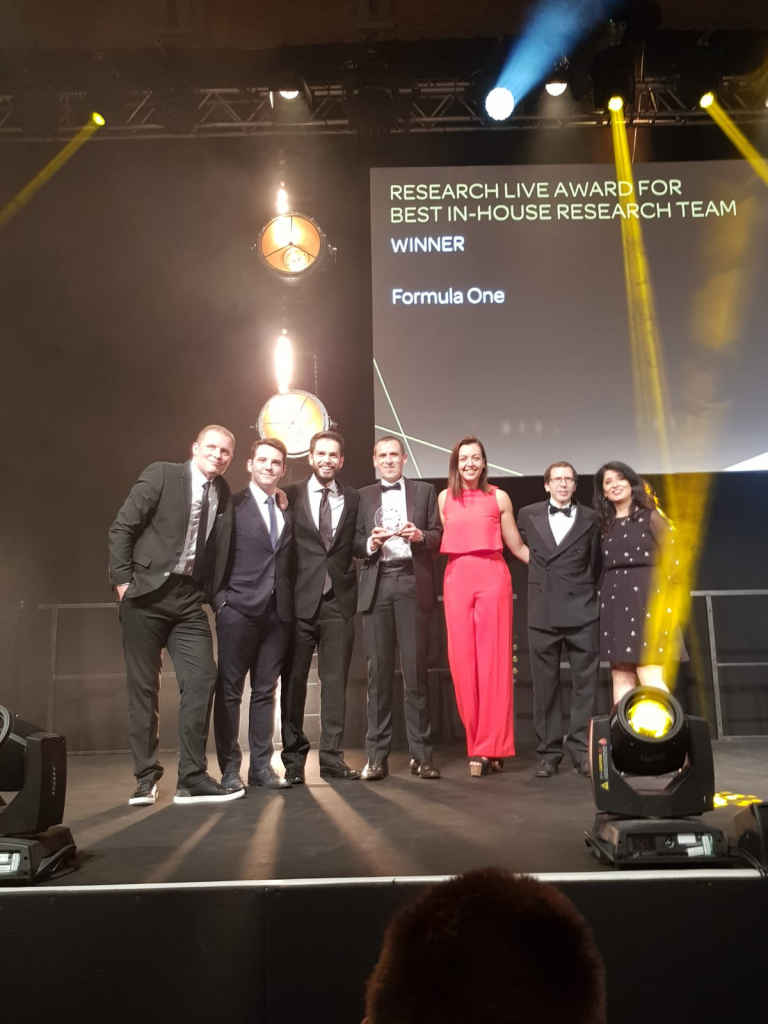 Career paths are rarely without challenges. Can you share an honest moment from your career when things didn't go quite according to plan, but the lessons remain with you to this day?
I have had a few roles in my earlier career where I knew almost immediately, they weren't right for me. A prime example of this was Eurosport. I had been so desperate to get into sport for so long and remember feeling a bit underwhelmed when I joined the business. I think this was for a few reasons. Firstly back then, the London office was a satellite office and there was a strange dynamic between London and the HQ in Paris. This coupled with the fact that I was at the time more interested in the brand/fan dynamics of sport (rather than the sponsorship and commercial side where my role sat). I think therefore the role just wasn't right for me so I left after just 17 months. I don't regret the role as it gave me a gateway into sport and also I met some great people there who I am still friends with today. I think however that it taught me a great lesson for my future career around properly understanding the role, the expectations and how the company works before committing. I think I was obviously blinkered by the sports aspect and failed to do my due diligence.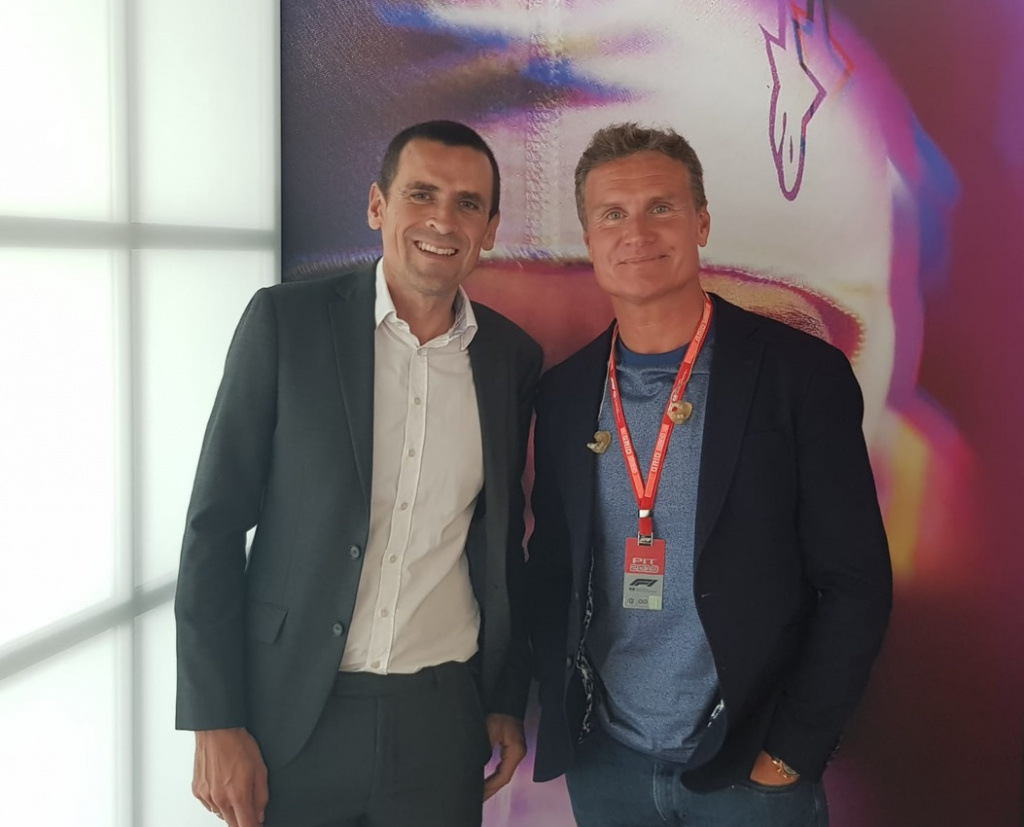 What two things should junior researchers focus on as they progress in their careers?
I would say:
Building relationships
Being as successful a communicator as possible
I know many people will be thinking that technical skills around research are most important. However, I would disagree. I consider these a given if you want to be a researcher. You need to be able to write a questionnaire and have the ability to analyse data (as well as curiosity around data). The things in my opinion which make you stand out as a researcher are the above two areas. There is no point doing great research projects if you are unable to communicate effectively what the data means. So many researchers fall into the trap of spending 80/90% of their time doing the research/analysis and only 10-20% of it communicating the findings. However, I feel it should be the opposite with a greater focus being placed on the roll out of your research findings and tailoring your communications to meet the needs of all your stakeholders. Some researchers do a 30-40 slide presentation and it's 'job done.' However in client side organisations this is frequently not enough. Some senior stakeholders hate powerpoint slides and just want a one pager, some CEOs want 3 bullet points whilst some teams want the detailed slides. This is where my first point is key as building relationships are indispensable to understanding the needs of your stakeholders and building the best communication strategy possible. I think it is also important to build those relationships across the industry by attending events and getting to know your peers. I know this has certainly helped me find roles in my 20 year career!
How do we ensure that students and those leaving school aspire to join our sector?
As an industry, I don't think we are very good at selling ourselves. Research is one of the only central functions in most businesses, working across all business areas. We are involved in some of the biggest decisions that businesses make. Depending on the role/client, there are great perks as well. When I was 22 and starting out, I wouldn't have thought that I would have been to a football world cup final, 20 F1 Grand prix, been driven around a track by a driver at Silverstone or interviewed Sir Jackie Stewart at his home (sorry I know I am showing off but you get my point!). I appreciate how lucky I have been and not every researcher has roles where they have got to do these amazing things but it just highlights that anything is possible in the research world.
I think we need to promote the benefits of working in our industry better as this will in turn hopefully attract better talent and make people genuinely want to come and work as researchers (rather than just falling into it as some of did). Most companies now have a research or analytics team so the opportunities are endless. Furthermore, people aren't pigeon holed into a sector when they join the research world. I am a perfect example of that having worked in radio, press, TV and sport. I think the adaptability of our industry is a great selling point as people really can have a chance to work anywhere, and our skills are truly transferable.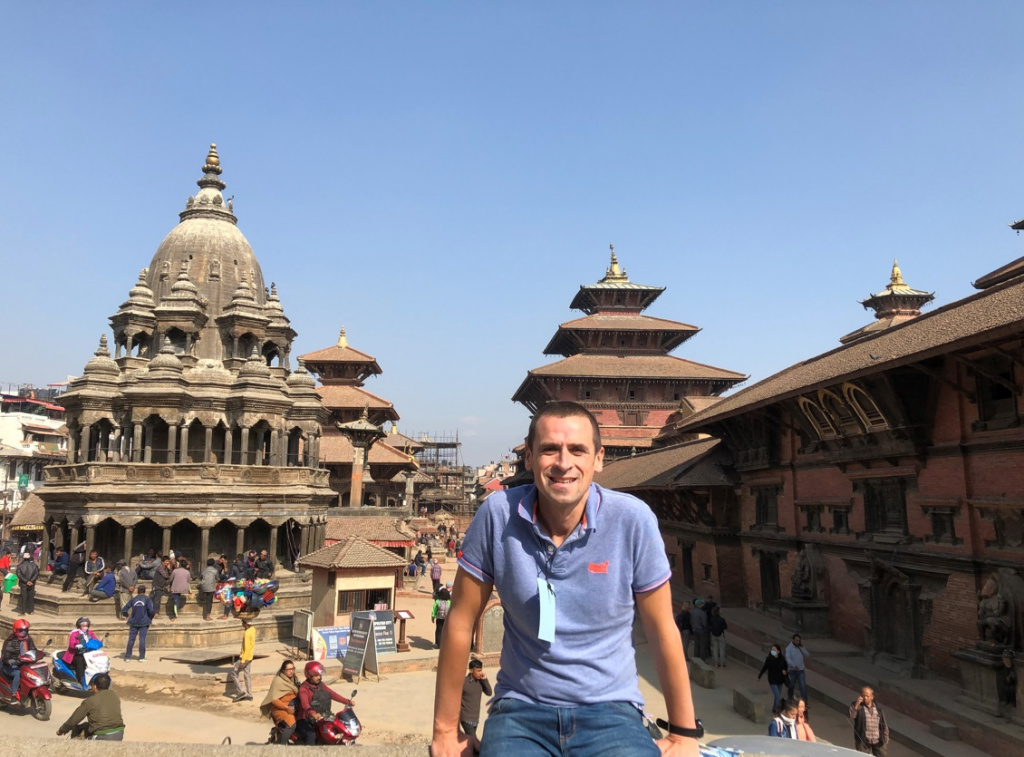 Do you have any advice for our sector?
I have mentioned a few times that I think the research industry can put a greater focus on the communication of the great work it does. So much research still never gets used (particularly on the client side) and I think it is incumbent on all of us in the sector to ensure that our work is presented in the best possible way so that it helps to inform decisions and leads to positive actions.
And do you have anyone who has helped your career so far that you'd like to acknowledge and say thanks or give a shout out to?
I would like to say thank you to James Smythe who was my manager in my early days in radio. This is particularly raw for me as he passed away at the weekend after contracting an aggressive form of cancer at the age of only 51. He went from being my manager to my mentor and friend who I could always pick up the phone to at any time to ask for advice. He set up his own dashboard business and we worked together at my past 4 roles. I will greatly miss our weekly discussions and counsel about how to improve the work we are doing. He was an all round great guy and role model, and I doubt I would be where I am today without him