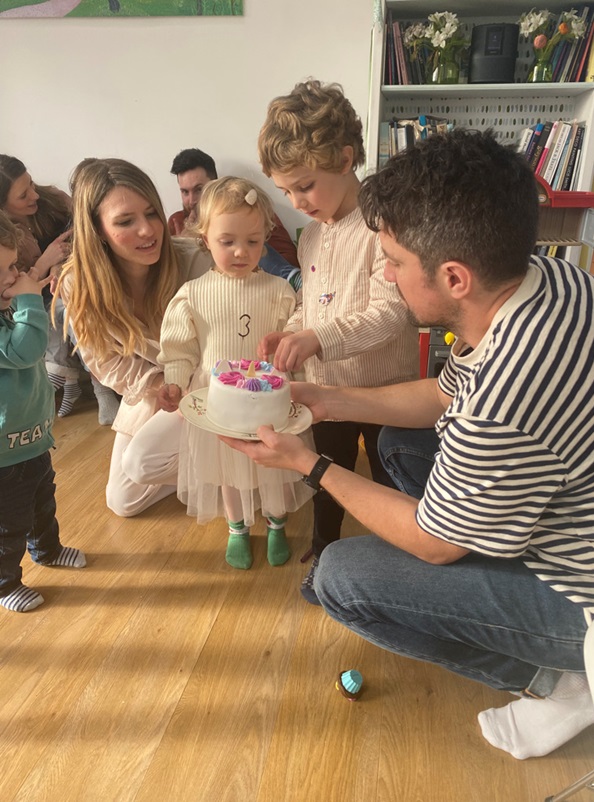 Great to hear from Blake Gladman who is a partner / Strategy & Insight Director at KAM, a research agency dedicated to hospitality and foodservice sectors, using consumer and operator research and insights to help businesses improve.
So, how did you get into the industry, and take us through how you got to this point?
One trait that I would say has stayed with me throughout my career is being a 'good all-rounder', willing and able to get involved with all areas of a business. This was certainly part of the motivation that led me into my first role at Kantar. I joined Kantar as a graduate from Reading University, where I studied Economics. I started as a Project Management Executive, and one of the aspects that drew me to this role was the graduate program that involved learning (and working with) all aspects of the research process, from data collection and data processing all the way through to delivery. It also involved dealing with multiple stakeholders and learning how to handle a crisis! All skills which I thought, no matter where I end up, will hold be in good stead. I wouldn't have said that, when I started as a fresh-faced grad, that 20 years later I'd still be in the industry, but here we are! However, what it does show me is that the 'industry' is varied, and that's what I love about it. At Kantar we managed large-scale government research, and throughout my career I've worked with all types of clients from high-end restaurants, via convenience stores, to sausage makers. I've also held many roles from my initial days as a PM Exec, all the way up to Research & Insight Director, throwing in work across marketing teams and strategy roles along the way. It's the diversity of the work that makes me feel like, although I've worked within the industry for 20 years, across 3 companies, it feels like I've had 10+ jobs in that time.
I'm now a partner in a small, but rapidly growing, research and insight agency that specializes in the hospitality industry. I look after our strategic objectives as well as running our insight division. My business partner, who initially founded the business, are excited about what the future holds for this endeavour.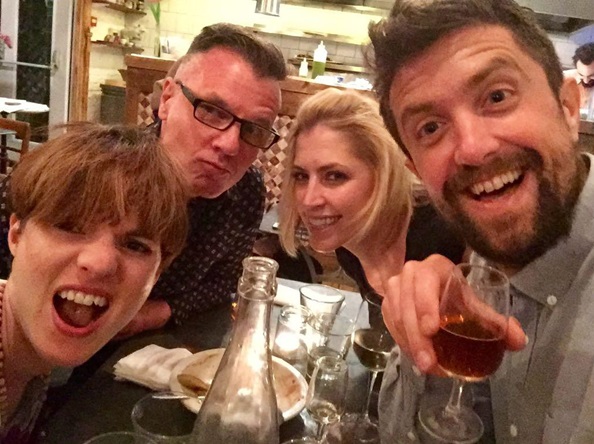 Career paths are rarely without challenges. Can you share an honest moment from your career when things didn't go quite according to plan, but the lessons remain with you to this day?
Well life is ever rarely dull when it comes to managing research projects for clients. If they all went according to the script, then it's likely I wouldn't have a job! As much as I love it when things run smoothly, there is also something satisfying about encountering (and overcoming) challenges. It keeps you honest.
In fairness, there are far too many f**k ups to list out here, but my main advice to anyone is that honesty is the best policy when it comes to dealing with any issues. In my experience, clients understand that things go wrong, especially in a project in which there are many moving parts, the chances are high that there will be snags along the way. What clients, or any stakeholder, doesn't want to just hear, however, is the problem alone. If you outline the problem but, at the same time, recommend 2 or 3 solutions then most of the time the client is left feeling satisfied that you are in control of the project. Which is the most important thing for any agency to display, in my opinion. Communication, communication, communication – the three most important words in managing any research and insight project.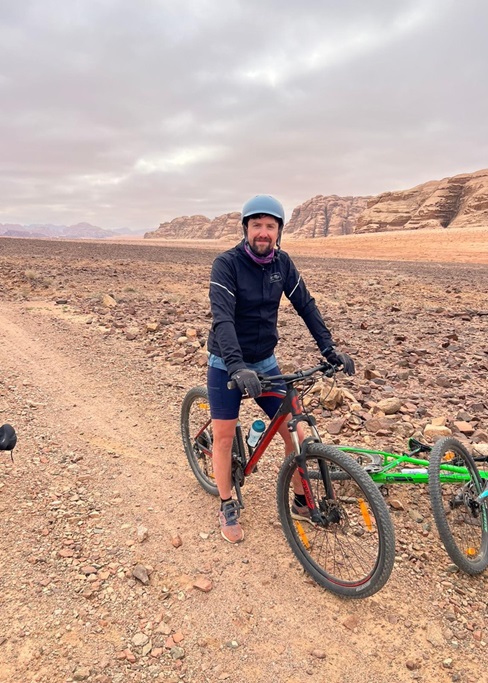 What two things should junior researchers focus on as they progress in their careers?
Find something you are good at then become passionate about being great at it. Focus on the aspects of the role you enjoy, because, often, these are also the aspects which you are good at (we rarely enjoy doing things that we don't do well). There are many facets of research which are easily replicable between agencies. Lots of companies can run a consumer research survey online, or conduct a focus group with operators, for example. However, what really separates the good agencies apart is the knowledge and expertise of the people at its core. People buy from people, and it's your approachability and your knowledge which will be the attributes that make the biggest, and lasting, impact on any client.
The other piece of advice I would offer is to always be 'commercial'. When I was younger, I used to make a clear distinction between sales roles and research/insight roles. However, what I have come to learn is that the best researchers are also the most commercial. This doesn't mean they are great salespeople, in the classic mold, it just means that they are conscious of the wider implications of their recommendations and insight. They can marry what the data is saying with what this means in the real world. In any business, the insight roles ultimately lead up to someone who has commercial responsibility for the business – by ensuring you're always asking yourself 'what's the action from this?' or 'how will this benefit the business?', for example, then you will be ensuring that the insight is actionable. If it's actionable then there is commercial benefit to be had. This is the best way to make data and insight both valuable and invaluable to any business.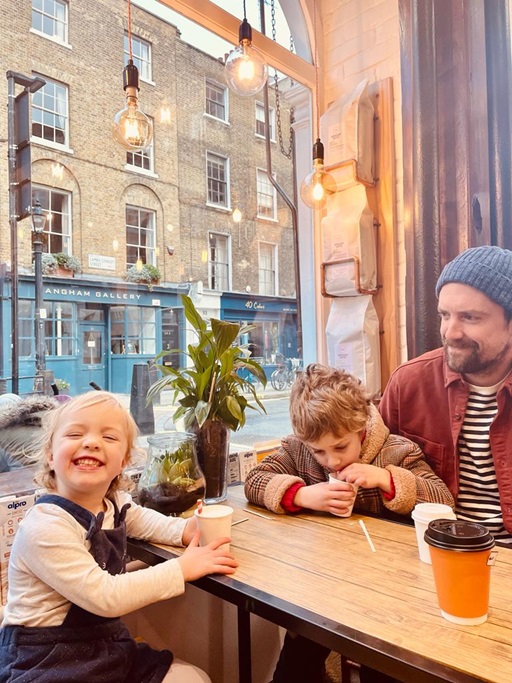 How do we ensure that students and those leaving school aspire to join our sector?
The greatest challenge, I believe, for the research industry is perception. In my view there are a lot of students and graduates who see marketing as an exciting, sexy and vibrant industry, whilst research is often seen as quite nerdy and old-fashioned. However, in my experience there are many overlaps between these two sectors and in a lot of cases the role of a marketeer in a business can often encompass the role of an insight person. I think that research and insight departments (and businesses) can learn a lot from marketing in terms of how they position the role. In essence there are many similarities. We should focus on the role it plays in driving business performance rather than getting bogged down in semantics and methodologies. The joy can be found in a novel, not in the computer that was used to write it.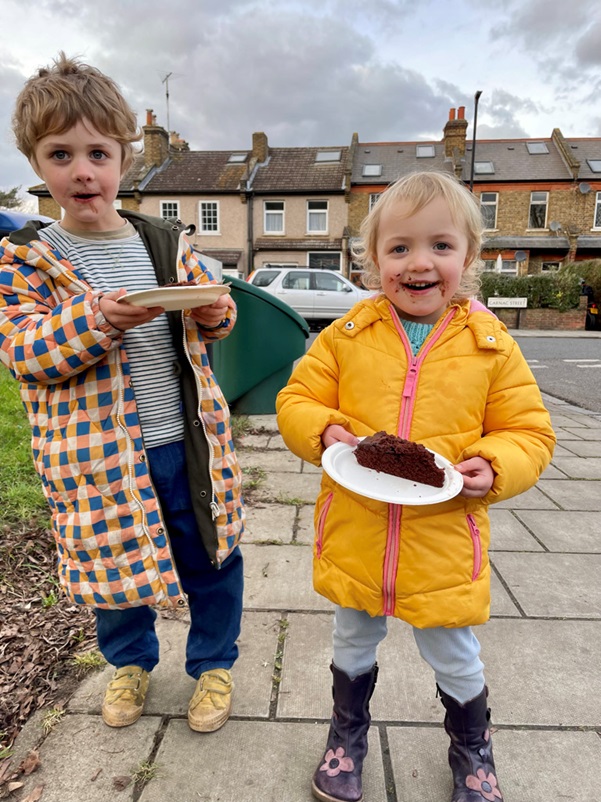 Do you have any advice for our sector?
Don't get so obsessed with data. Yes, of course, it's important and without it we would be nothing, but also, with just data we would be nothing too. For me, the most important part of any research study we run in our business is to tell a story, and to use the data, efficiently, to help lead and, ultimately, tell that story. But the story isn't just the data – it's real-world examples, it's testimonials, it's challenging the norms, it's busting myths…it's so much more! Often, we become so fixated with ensuring we have 100% data accuracy that we end up with 0% story. We must ensure that we can see the woods for the trees, because our role is to develop, innovate and drive change, not to just report the data.
And do you have anyone who has helped your career so far that you'd like to acknowledge and say thanks or give a shout out to?
No. I've achieved everything all by myself. That's a joke! Although, I wouldn't say there's been anyone one person who stands out above all else, but there have certainly been lots of people along the way who I've taken advice from or who I've learnt from. I think the key is to try and take elements from every manager or mentor you have along the way – the good and the bad – learn what works for you and incorporate into your own style. I'm quite lucky in that I run a business with a couple of people who I've learnt a lot from. I'd also give a shout out to the owner of the previous company I worked for (I don't want to massage his already giant ego by mentioning him here!) but he remains someone I go to for advice and has always been a reliable confident for me.