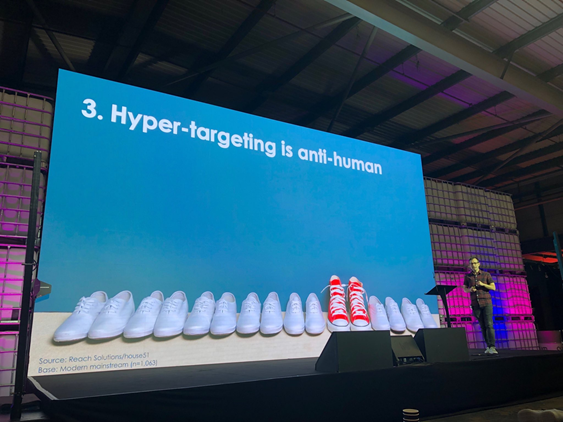 Great to hear from Andrew Tenzer who is the Director of Market Insight and Brand Strategy at Reach – the largest commercial publisher in the UK. He is responsible for delivering insight, and driving brand strategy across Reach's iconic titles. Andrew has worked at some of the most prestigious media brands, including Channel 4 and the BBC. He is also the co-author of a number of industry acclaimed papers including The Empathy Delusion and The Aspiration Window. Andrew is obsessed with challenging industry perceptions of mainstream audiences.
So, how did you get into the industry, and take us through how you got to this point? 
I'd be lying if I said my dream was always to work in research. I had my heart set on becoming a professional musician, and I spent a good three years after university gigging on the London circuit. During that time I worked in the civil service, and then managed to get a job in airtime management at Channel 4 – which involved scheduling advertising on their portfolio of TV channels.
When the band broke up and my dream was officially over, I decided it was time to focus on my working career. My sister was working for YouGov at the time, and I felt that research was something I could do and enjoy. I initially interviewed for a few research roles whilst I was at Channel 4, but despite getting to the latter stages, I was told I didn't have the experience. It was then I decided to make a big decision four years after graduating, I started to apply for entry/graduate level roles at market research agencies. It was a big deal for me at the time, because I loved working at Channel 4 and it meant having to take a fairly sizable drop in salary. Not an easy decision when you're renting in London. I finally landed a role at IFF Research. It was a lovely company to work at, and they gave me an incredible grounding in primary research. The clients were mainly financial and government (COI) – areas I didn't feel passionately about. I decided to look elsewhere and ended up at Illuminas. However, it was always an ambition of mine to return to the media industry in a research role.
A few months later I went for a drink with some people from Channel 4. They introduced me to someone in the insight team who was looking for a senior insight executive. A few months later I returned to Channel 4. I was responsible for managing all research related to partnerships (sponsorships and product placement) whilst also running bigger thought leadership pieces.
My biggest highlight was winning an MRS award for my study 'The Implicit Impact of Product Placement'.
Having spent almost five years at Channel 4 I felt it was time for a new challenge. I joined the international arm of BBC News – BBC Global News Ltd where I headed up global insight. It was great because I got experience in multi-market research, did a fair bit of travelling in North America, and published a couple of award winning studies. Towards the end of my time at the BBC, I won another MRS award for my study 'The Science of Engagement'.
I then moved on to Reach (what was Trinity Mirror at the time) in January 2017 to head up the insight team. Over the past five years in partnership with Ian Murry at house51, we have published a number of industry renowned studies highlighting the disconnect between people in marketing and advertising and mainstream audiences. I've been fortunate to have our research cited in a number of recently published books such as 'Lemon' by Orlando Wood and 'Can't Sell Won't Sell' by legendary copywriter Steve Harrison.
Over the past few years my role has expanded into leading brand strategy for our many titles, and heading up a new team called 'Brand Experience', which is responsible for creating engaging brand-led content targeting younger demographics on social platforms.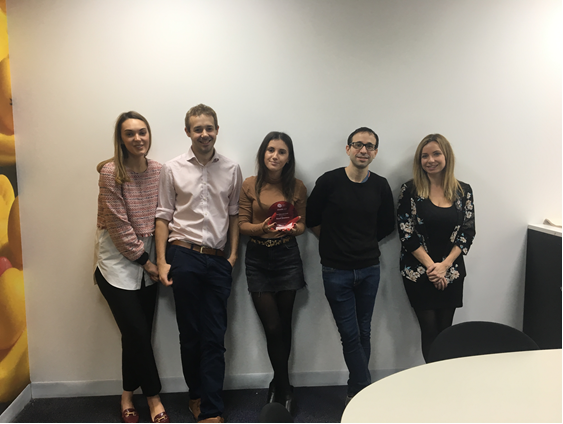 Career paths are rarely without challenges. Can you share an honest moment from your career when things didn't go quite according to plan, but the lessons remain with you to this day?
Because I moved into research when I was a bit older, I was keen to progress quickly. This led me to leave IFF far sooner than I should have.
At the interview for one role, I knew I wouldn't like working for the hiring manager but I took the role anyway. It was a massive error, and had a significant impact on my mental health.
I took a couple of lessons from this, firstly, when you go for an interview you are interviewing them as much as they are interviewing you! You need to make sure that it's the right business for you.
Secondly, the grass isn't always greener on the other side.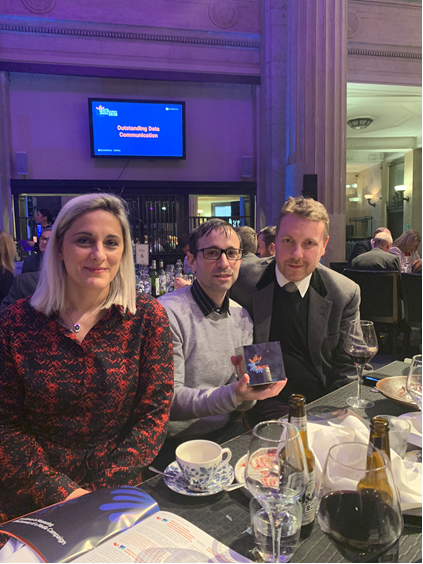 What two things should junior researchers focus on as they progress in their careers?
The first one is to always question the data – if it looks odd, it's probably wrong!
Secondly, focus your energy and efforts on becoming a story-teller. Have the mind-set that you are not presenting research, you are telling a story. It takes practice, but it's so much more compelling and lands so much better with clients and internal stakeholders. 
How do we ensure that students and those leaving school aspire to join our sector? 
We need to make research sound exciting and show the fundamental role it plays in people's day to day lives – the reason why their phone has a certain design feature, why Netflix decided to make their latest programme etc. Put it into people's language and they'll see that it's an exciting opportunity to shape people's behaviours. All too often the industry gets bogged down in the details – methodologies, samples etc. This is inward thinking.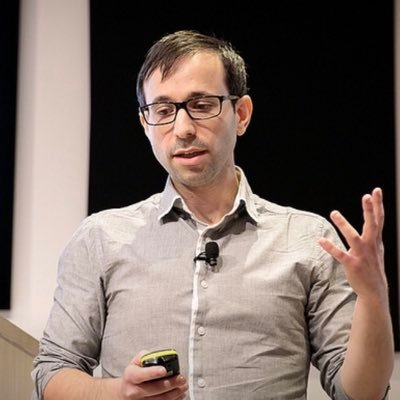 Do you have any advice for our sector?
I think we need to become a more diverse sector. I think all of the diversity initiatives are fantastic and long overdue, but I still think there is a significant blind spot when it comes to social diversity. We know the media, marketing and research industries are some of the most elitist industries in the UK. The research Ian Murry and I have conducted shows that 70% of people working in marketing and advertising grew up in a household where the main income earner was social grade AB vs. just 29% of the UK population. I suspect the research industry is very similar. Social diversity is critical because we've also shown that elites see, think, experience and interpret the world very differently to the majority of the population. I see countless examples of research being published which falls into this trap. 
And do you have anyone who has helped your career so far that you'd like to acknowledge and say thanks or give a shout out to? 
It has to be Ian Murry from house51 – he was the brains behind the programme of research we've published whilst I've been at Reach (Gut Instinct, The Empathy Delusion and The Aspiration Window), and the reason it's been so successful!
Ian's understanding of social science frameworks and academic research is second to none, and I've learnt so much from him. It's very rare to work with someone who is willing to push the boundaries, and apply such creative thinking to some of the major issues facing marketers and advertisers.