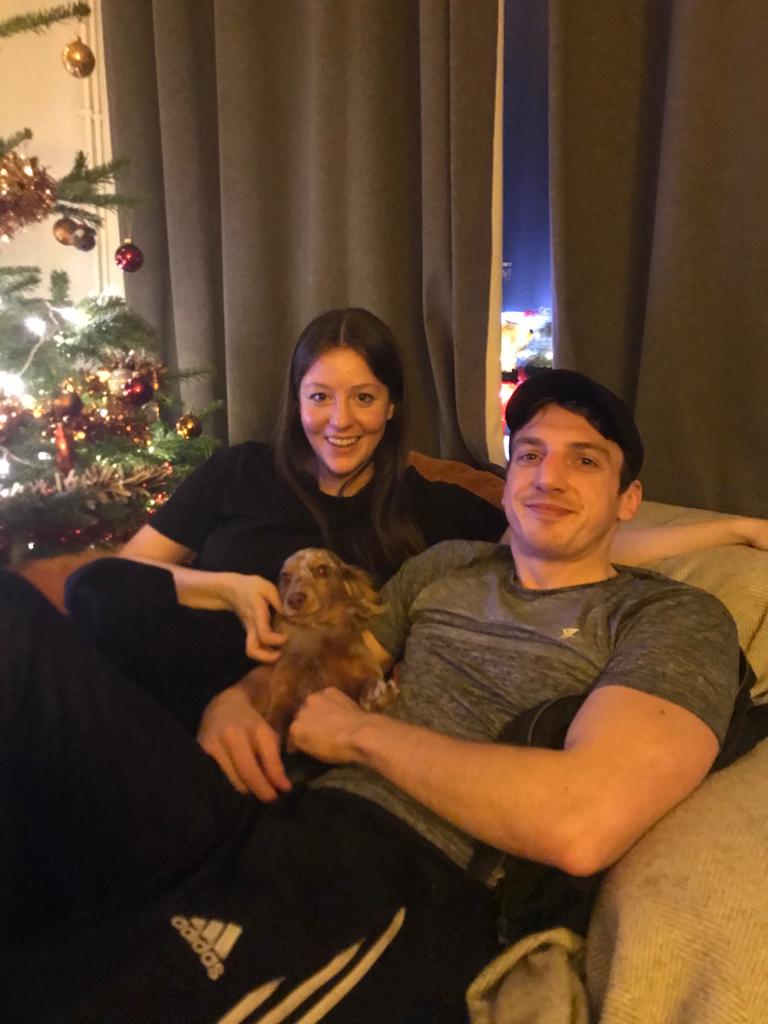 Great to chat to Alfie Adamson who is currently heading up Kairos Media's Research & Insights department, KLabs. Prior to this, Alfie worked at Social Chain.
So, how did you get into the industry, and take us through how you got to this point?
Hi James, thanks for the conversation, appreciate the time. I actually got into the research industry through a zigzagged approach, I never felt at any point I knew what I wanted to do before I started my career.
Once I completed my degree, I did some volunteering in Central America for 3 months, whilst over there I received an email from Deutsche Bank saying I'd been successful for their graduate scheme I'd applied for just before leaving.
I applied for it on a whim really as I knew I would be returning back to the UK when their scheme opened up, it was a surprise that I found my first job in investment banking.
As a regulatory analyst I learnt a lot about how investment trading was reported, I was dealing with large datasets, ensuring Deutsche Bank was acting in line with the regulations which came into place since the financial crash of 2007/08.
After completing the graduate scheme, I was passionate about social investment, where finance was being used for social good. This is where I got involved with Resonance, and moved up to Manchester. As an investment administrator I was given a great deal of responsibility, I was directly in charge of deploying a £10m investment fund from Bristol Council, as part of The National Homesslenss Property Fund (NHPF).
The fund was very unique, in that it leased the properties we purchased on behalf of the council to the homelessness charity, St Mungo's. The charity went on to help vulnerable tenants, who had at least one year in the same property, find long-term employment and more stable accommodation for their future.
Whilst working at Resonance for the 6-month project, I had a direct impact in safely housing 81 adults and 66 children, with the figure set to rise to over 250 individuals for Bristol. Since then, the NHPF went on to win the NatWest Social Business Awards' Investment Deal of the Decade, something I am very proud of.
After the project, I found out about an exciting startup in Manchester called Social Chain. I was successful in getting a role there as a Media Analyst, knowing that I could take the learnings from my previous experiences at Resonance and Deutsche Bank, and apply this to the marketing world. From then, I was reporting on their media portfolio, which has around 80 million followers across social media, analysing relative growth rates, video view consumption and competitor data.
I quickly became interested in the different types of digital tools being harnessed to help maximise growth and engagement of our portfolio, things such as NetBase, Global Web Index and Tubular Labs. By using these, I was able to analyse how brands were engaging with consumers online and how it was being perceived. This became a compelling prospect.
After producing some campaign studies for Coca-Cola, and also developing a unique brand scoring mechanic which ranks the best brands on social, I was approached by a great guy, Chris Parnell, to help develop a Research & Insights proposition at Kairos Media. The role had a new challenge to it and suited me down to the ground.
Since September 2020, this is where I find myself now, delivering ongoing insights and strategic reports for some of the worlds largest brands, it has truly been an exciting time.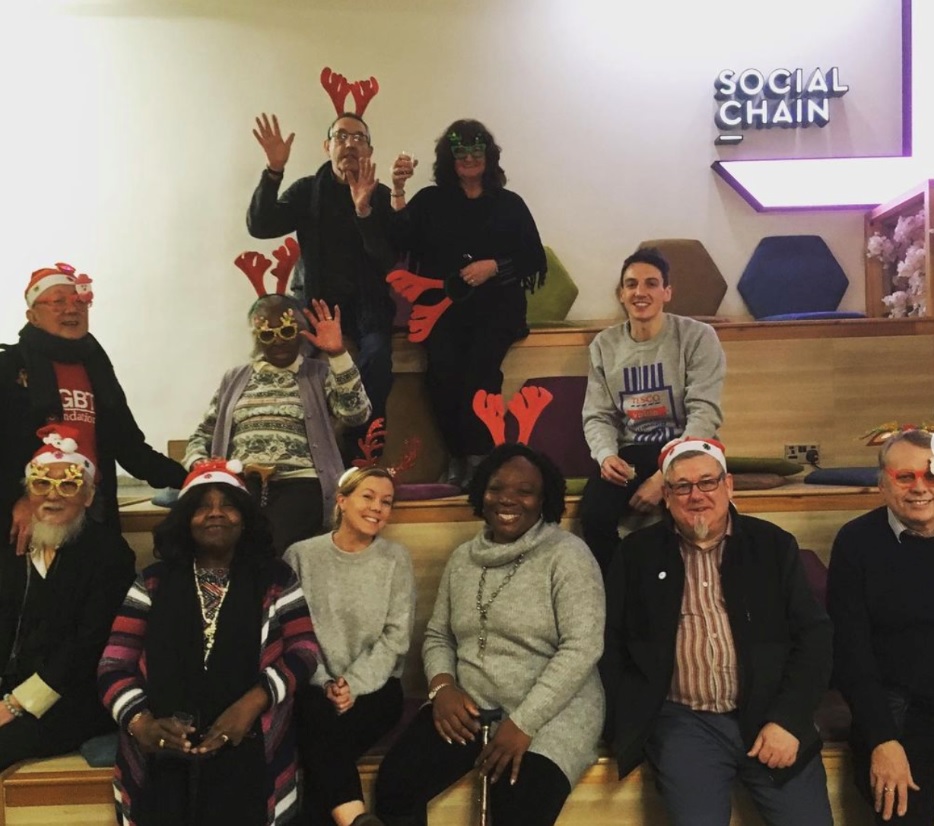 Career paths are rarely without challenges. Resilience is of course mostly forged from tough moments and many lessons are learnt from mistakes, challenging moments, and/or failed attempts. So, can you share an honest moment from your career when things didn't go quite according to plan?
That's a very good question, I wouldn't say there has been one stand out challenge in my career to date. Working in an agency, you constantly have peaks and troughs. Proposals are written and business pitches delivered, sometimes you have no idea if they've been received well or badly. You just have to keep your fingers crossed that your delivery of the pitch and work you can deliver will strike well with a client.
The more confidence you have in your ability and the constant improvement in your work ensures that these challenges become few and far between. Life is all about perspective, if you treat something negatively, your attitude towards a challenge consumes you. Instead, think positively and logically about how you are going to overcome challenges. Exercise really helps to put things into perspective, it allows you to send work challenges to the back of your mind and focus on the task at hand.
I have never had a eureka moment whilst sitting at my desk, creative ideas are usually had in the shower, out exercising or even falling asleep. The more you sit there hoping a solution to a challenge will come whilst sitting at your desk, the more stressed you become.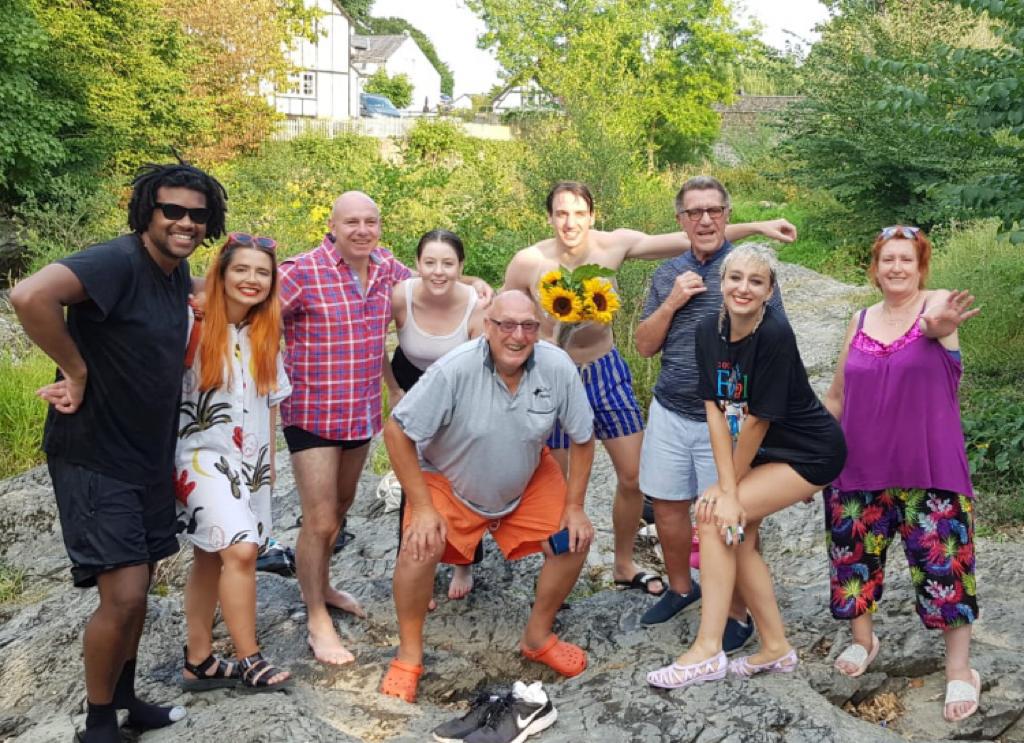 Not being in the office and around colleagues, it is incredibly challenging for junior researchers to thrive. What two bits of advice do you have for a junior researcher, working from home in lockdown, on how they can best stand out and impress their teams?
Yes, I have thought about this a lot, it must be very daunting and difficult for graduates, and those just fresh in their career through the past year. Once again, I would point back to my previous answer that life is all about perspective. Some people treated the pandemic as something which was unfair, an event which was detrimental to them. A difficult event like this was very frustrating at the beginning, but it has opened up a world of possibilities.
It has allowed us to have less time commuting, save more money for the things that make us happy, spend more time with loved ones and give us time to learn new skills. This is the perspective junior researchers can take, take the time to plan their career path and look at the skills required to get their dream job.
So the two bits of advice I would give are different for those currently employed and those who are not.
For those in a job currently, ensure you are vocal and present whilst working from home. Put in those 1-2-1 meetings with colleagues you've never met, share the article you have been reading with others, write about certain things you are passionate about for example.
For those currently searching for work, treat the job search as a full-time job. Connect with people on LinkedIn, send that email, research ways to improve your skill set, and create a list of organisations you want to work for. The beauty of the pandemic is that it has opened up opportunities to potentially intern for companies which are not local to you, as long as you are in the right time zone; reach out to those previously unattainable internships.
I actually switched jobs during the pandemic and haven't seen any of my team members really. However, I still feel part of the family, everyone has been hugely welcoming, and that is because I have tried to create emotional rapport with people through the confines of my room.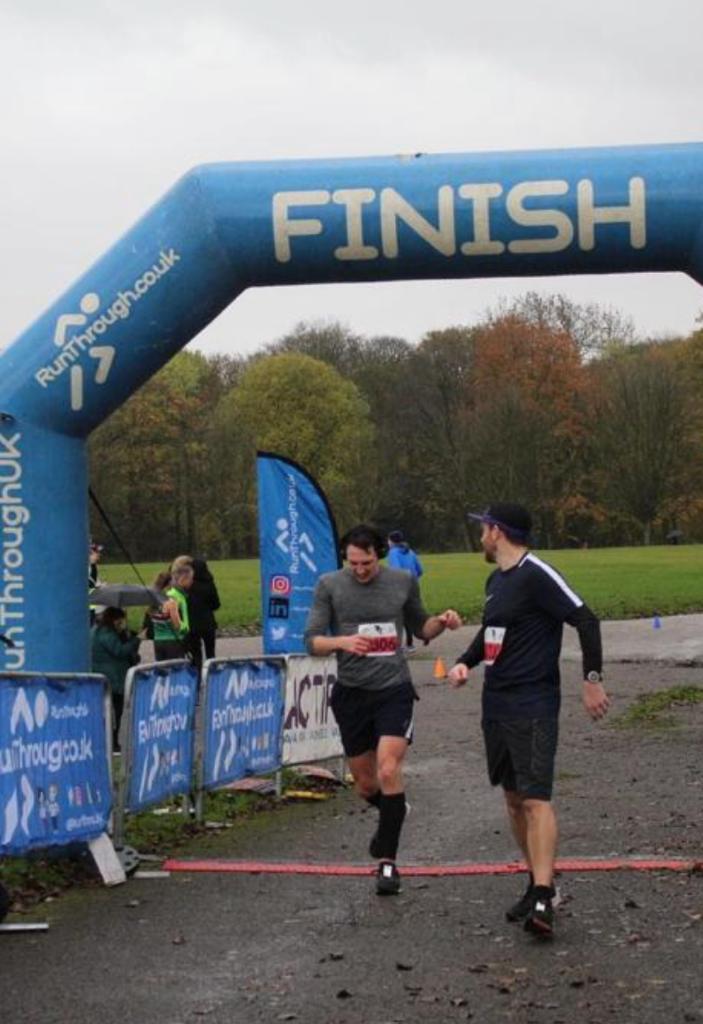 And thinking more long term now, what two things should junior researchers focus on as they progress in their careers?
Create a plan for yourself and where you want to go in the future, how you will get there, and what skills they require. During the lockdown I created a portfolio of some of the research projects I have been involved in, and it has been really refreshing to look back on some of my work achievements. This can propel you in a job interview as you can really start to bring to life those examples you want to speak of, helping you to stand out as a candidate.
So the two pieces of advice I would give to junior researchers in their career is to be prospective, but also be retrospective.
Prospective is defined as 'likely to happen at a future date'. Therefore thinking ahead and planning for the future is hugely important. Where you want to be going forward.
Retrospective is defined as 'looking back on or dealing with past events or situations'. This can be important to help you move forward. Like I said, ensure you recognise some of your achievements and how past events and experiences can ensure you do not get set back by similar challenges.
Do you have any advice for our sector as we emerge from the pandemic?
Yes, certainly, I think things like Significant Insights are very important, a global content platform to unite our industry. Usually these things take place in real life where you have to pay to attend. Sometimes they can be out of reach for people to access due to affordability. However by making things accessible such as a website, or through webinars, it allows everyone to come together under a 'virtual' roof.
I think making connections with people in the industry is more important than ever. For example, making connections with you allows me to put myself out there and make connections with other researchers that I can follow and bring into my network.
This ensures we have opportunity, and also inspires us about the work we are doing even more, which in turn helps us recognise the challenges we all face together, making them a little less daunting when we are all in the same boat.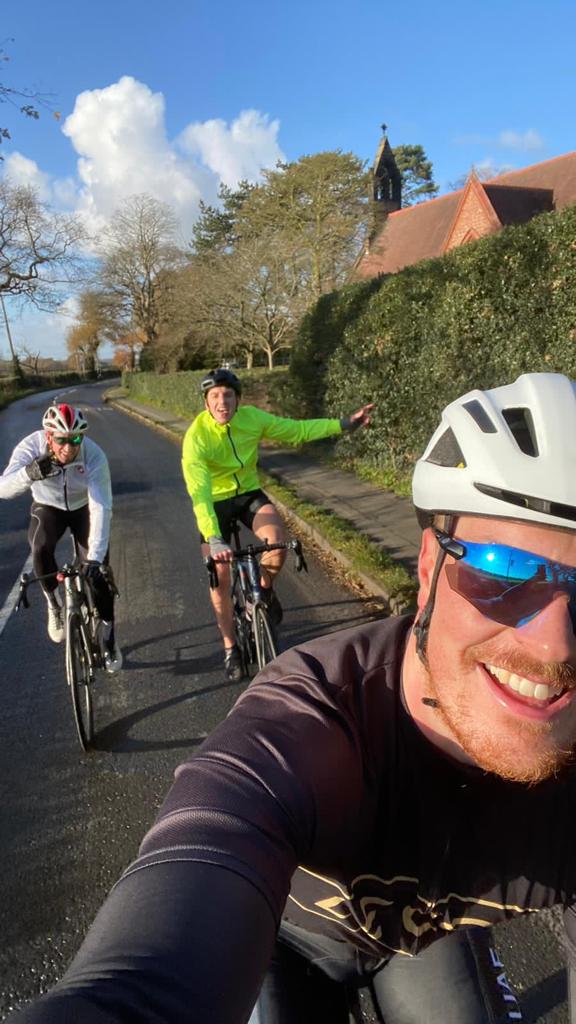 How do we ensure that students and those leaving school aspire to join our sector?
The market research industry is always associated with data, numbers and science. This has always been seen as a 'traditional' industry which does not hold a lot of excitement. However, I believe with new digital tools such as natural language processing, emotional detecting cameras and brand logo recognition is helping to bring much needed excitement into the industry.
I see myself as a creative researcher helping to bring data to life and tell stories with the findings seen in consumer behaviour or brand tracking. The more we shout about the work we do to younger people and have platforms such as Significant Insights or the Social Intelligence Lab, I believe these are all helping to shine a positive light on our industry.
We will all certainly try to get those opportunities as guest lectures in the future, or getting the interns under our wing and showing them the kind of work we can produce, this will hopefully ensure our sector is seen as aspirational in the years to come.
And do you have anyone who has helped your career so far that you'd like to acknowledge and say thanks or give a shout out to?
Sarah Coulter: I have to give a shoutout to my girlfriend for sure (otherwise I might regret it). We have been together for 9 years now and she has helped me through some of those challenges and tough times. We both support each other through the week and enjoy the time at the weekend and have a laugh, I am surprised she has put up with me during lockdown to be honest.
McVal, Rob S, Michael D & Jen B: These are some seriously intelligent people and have given me the inspiration to pursue my career path, they have given tonnes of advice and supported me in some of my toughest projects. A great team and I look forward to keeping them close to me as a career support network.
Ben D, Theo, Ollie, Eve & Pete: These five are marketing experts. They have all managed to bring some of my data projects to life and generated huge amounts of excitement for research. They have certainly sparked a passion in the work I do and been hugely supportive of my projects.
Chris Parnell & everyone at Kairos: This team are great, they are hugely welcoming, ambitious and innovative. I wanted to shoutout Chris for giving me the opportunity in my current role and bringing me onboard. It has been an exciting journey so far and I'm looking forward to where the team takes it next.
Also my family of course, they are very supportive and give me direction when needed!