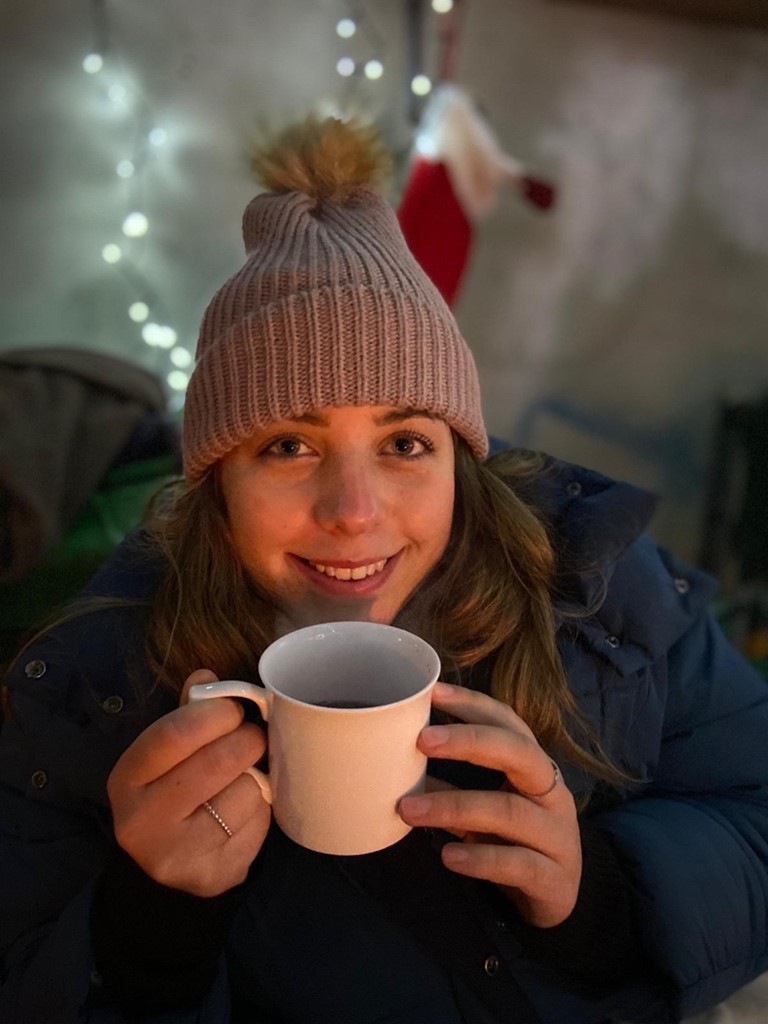 In my first ever profile interview for Significant Insights, I was delighted to catch up and hear from the inspirational Molly Ayo who, like me, joined the market research industry as an apprentice! I met Molly back in 2019 when we swapped roles for the day, and I went to experience life in research at Wavemaker whilst she did the same at ITV. I have been a huge fan of hers ever since!
Great to catch up Molly! Let's jump straight in shall we? So how did you get into the industry, and take us through how you got to this point?
Working in the media industry was never a plan for me…I really enjoyed science and math's subjects at school and had hopes to go down the medical route. However, when I started my A-Levels, my mental health deteriorated; I fell off the path I thought I was going to go down and it made me reconsider what I actually wanted to do with my life. I took a step back and realised what I enjoyed, I had always had a passion for media but had never considered a career in the industry, that's when I started looking!
I got the job at Wavemaker in September 2018, joining the Audience Science team as a Research and Social Insight Apprentice. Alongside my role I also completed a Level 4 Data Analysis qualification. I completed my apprenticeship in March 2020 and have been working full time as an Executive in the team since.
Thank you for being so candid with me! What made you choose an apprenticeship over university? And why an apprenticeship at a global media agency like Wavemaker?
My two main reasons for choosing an apprenticeship were the desire for independence and to get stuck in to work. I chose Wavemaker as they offered apprenticeships across a variety of areas of the business, this was appealing as media agencies were quite alien to me and I wasn't sure what roles I would suit. They also worked (and still do) with an amazing variety of clients which excited me as I was passionate about working in a job where my days were different!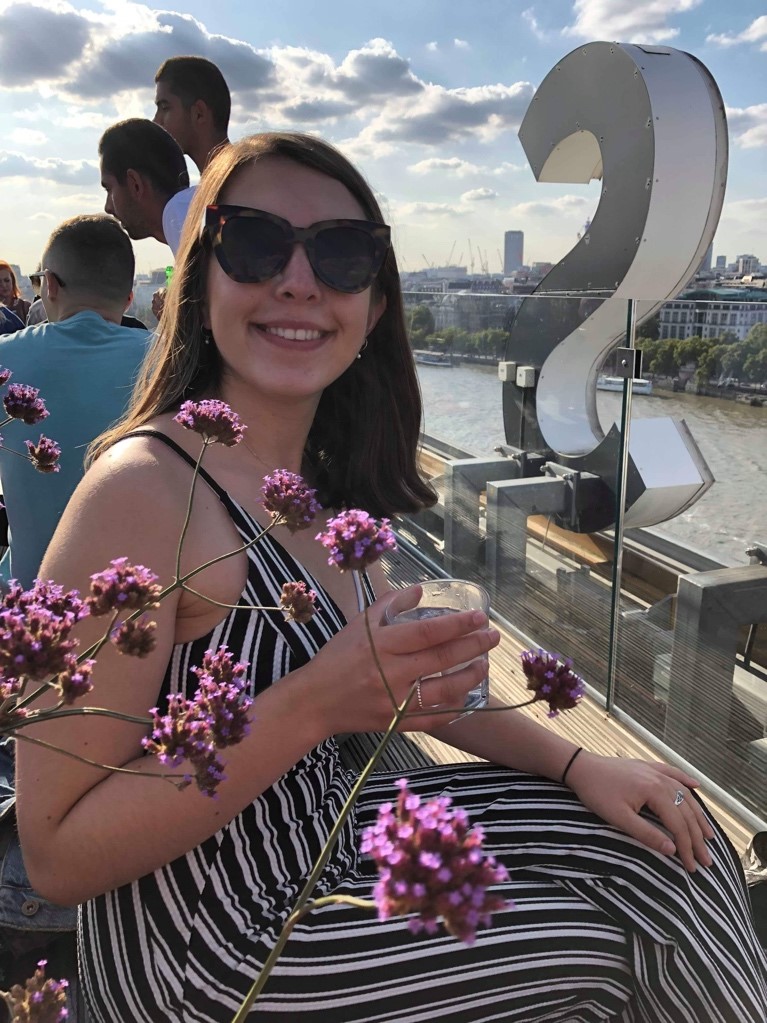 Could you tell us a bit more about the application process you went through to get your apprenticeship?
The initial application was a response to a thought-provoking question (the ones where there's no real answer), which we could send in any format. I submitted a video; looking back, the content wasn't great and the overall execution was questionable, however it was a creative response and conveyed my personality in an engaging way which I believe helped me get through to the next stage! Following this, I had a quick phone interview, then was invited to an assessment day at the Wavemaker offices in Sea Containers on the South Bank.
During the assessment day: we heard from various media owners; were spoken through the roles available within the apprenticeship scheme; completed several tasks in groups and took part in a group interview. They announced the successful applicants on the same day. It was an intense, but brilliant experience; I got to meet many other likeminded people, and it was my first opportunity of networking.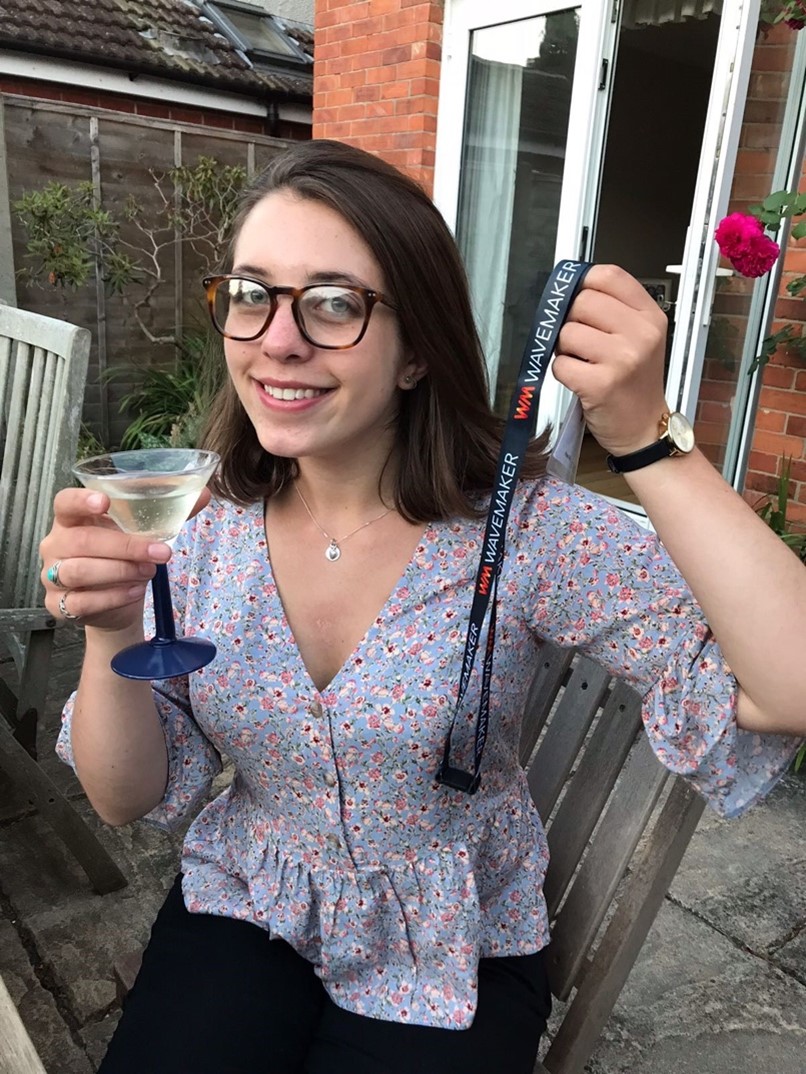 What's the most interesting, crazy or fun thing you did during your apprenticeship at Wavemaker?
Taking part in our company away day was a definite highlight, we spent the day at Church Farm Ardeley working on various tasks to help them out. I volunteered as a team leader which meant I lead a group of Wavemakers (of varied seniority and from different areas of the business) for the day to complete our tasks. It was great to get away from the office, into the outdoors for the day and to meet different people from across Wavemaker London and North.
I also took part in the company's first Pitch in a Day, where junior Wavemakers came together to answer a live brief. It was a busy 24 hours, but a fantastic experience. Again, it was a great opportunity to meet new people and also to push myself out of my comfort zone. We pitched to members of the Exco, then went on to pitch to the whole agency. Coming out as the winning team at the end of the process was icing on the cake!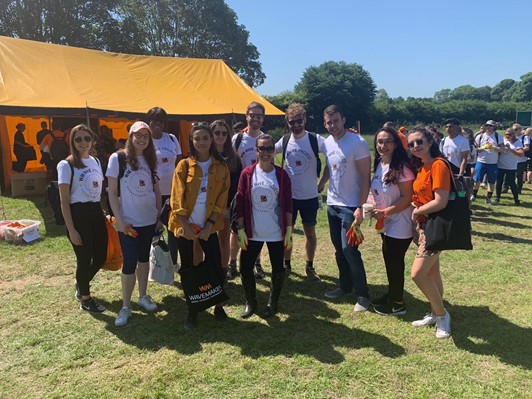 Having completed your apprenticeship back in 2020, what is your advice to those looking to go down this route?
I'm a huge advocate for apprenticeships, so I'd say go for it! If the industry you're interested in offers them, I think they're a fantastic opportunity to learn and get stuck in from the get-go.
Apprenticeships in market research are like gold-dust, so what does our industry need to know about them?
The value of apprenticeships has definitely increased from what it used to be, but it still has a way to go. I think the industry should be aware of the benefits that apprenticeships provide and the learning experiences that often universities can't match. Also, apprentices give a fresh perspective which I think is highly valuable when provoking change and innovation.
Finally, do you have anyone who has helped your career so far that you would like to acknowledge and say thanks to or give a shout out to?
I'm very lucky to work with such a wonderful team, the Audience Science team are a fantastic bunch of people and supported me all through my apprenticeship journey. But to name a few people to thank: Kathryn Saxon (Head of Audience Science), who has provided me with learning opportunities to grow throughout my time at Wavemaker; as part of my closer team, Tara Wilton (Senior Research and Social Insight Executive), who has offered support and advice based on her previous experience of being an apprentice; and finally, Ashleigh Whitehouse (Research and Social Insight Director), who has managed me since day one and continues to act as a mentor and cheerleader every step of the way.