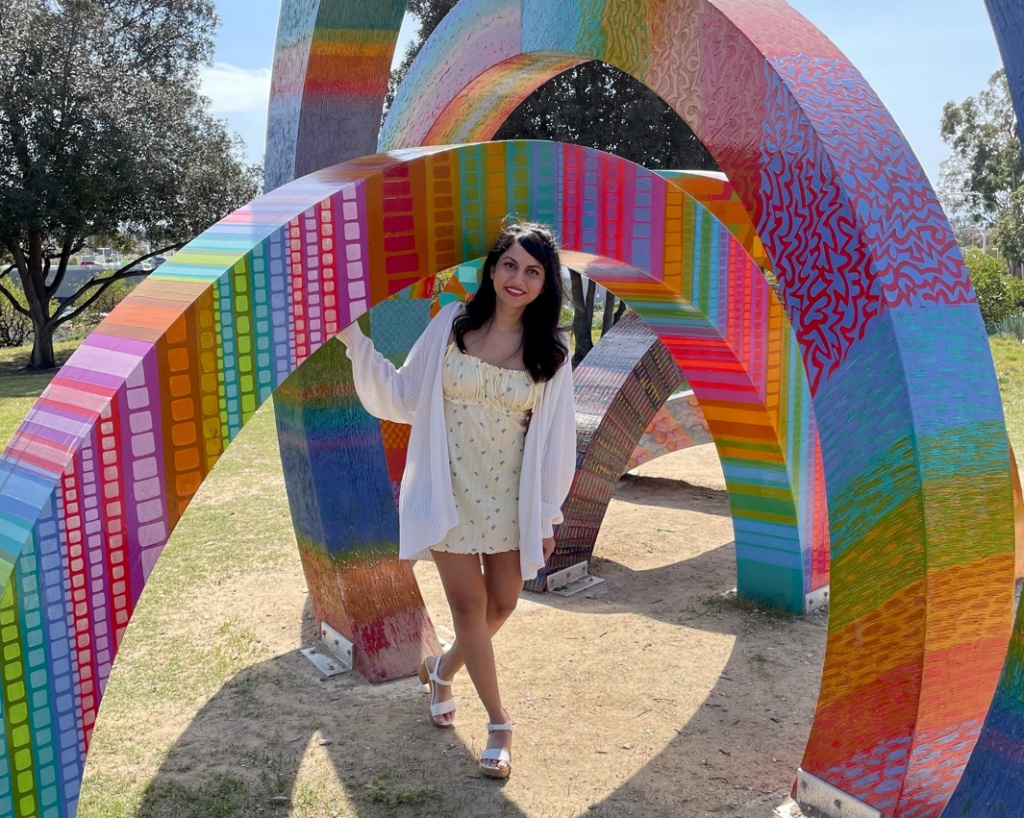 So delighted to have had the opportunity to catch up with Maya Kantak, a rising star in the Insights community. She is a Consumer Insights Manager at Disney Parks, GreenBook GRIT Future List Honoree, and recent Finalist for Quirk's Outstanding Young Researcher Award! We chatted about her MRX journey, her advice for junior researchers, and in general, how agencies might make even more of an impression on their clients.
Great to catch up Maya! Getting right onto it then, how did you get into the industry, and take us through how you got to this point?
I've been immersed in MRX since I could walk! Growing up with an entrepreneurial mother with her own insights agency, as just a kid I worked my way up from stuffing dollar bills into mail-in surveys to running crosstabs. So I not only learned the skills of the trade from the ground up, but I was able to target my trajectory from schooling to internships, ultimately helping me land my first full time role.
After 'officially' joining the industry, I fell in love with the work right away.
And when I eventually found myself wanting to further my learnings through an accelerated master's degree program, I couldn't bring myself to stop working…so I did both, full time, simultaneously! This may have been my toughest year to date because of it, but since then, I was able to immediately jump into more senior roles at Honda R&D, then Del Taco, and now Disney; all along the way, doing what I love for brands I care about!
Today, in my current role on Disney's consumer insights team, I've gained an even deeper appreciation for the work we do. With a brand as beloved as this, it provides a great reminder of how understanding what resonates with consumers plays an essential role in the longevity and growth of a brand.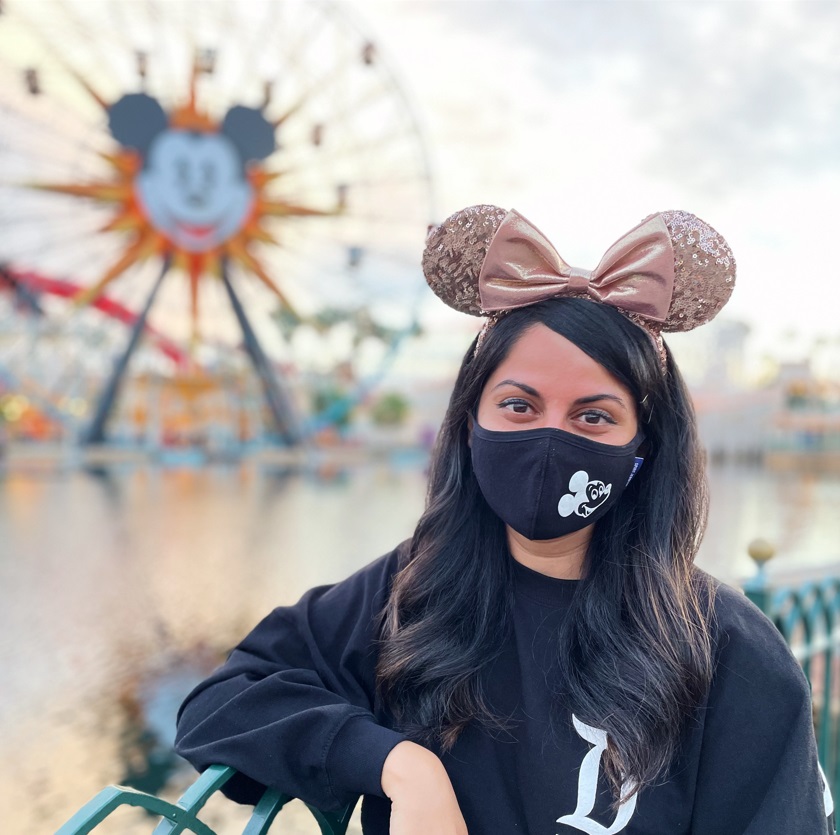 And if you had to distil everything you've achieved right down, what would you say are three secrets to your success so far?
While I'm still learning and growing everyday, I'd definitely credit my success so far to leaning into behaviors that have paved the way for some amazing opportunities…
Starting with advocating for myself (and my unique needs)! Whatever I do, I make it my own, and I don't let the limitations of a job description or the profession keep me from doing what's best for me. When I first started my career, I advocated for my skills and convinced my leaders to put me on projects that aligned with my ability rather than rank. Then, when I began graduate school, I requested to be placed in certain M.B.A. and Ph.D. level classes that aligned better with my goals than the recommended electives for my M.A. program. And, even just recently, I created the case that led to my promotion in my previous role by presenting to leadership my value to the organization. I know at times it can be challenging to put yourself out there like this, but by advocating for myself in these instances, the payoff I experienced in both my career and happiness was unmatched.
Second, staying curious. Research is such a unique industry in that by nature, our research questions and methodologies are always evolving with the world around us. So naturally, staying curious is key to continuing to be competitive as an insights expert. Even as an experienced insights professional, to this day I'm still taking classes, attending conferences (yes, even virtual conferences), reading case studies, listening to podcasts, etc. There's no shortage of great MRX content out there, and staying curious about the profession and the research world is a guaranteed way to keep learning and growing with our ever changing field.
Last, making genuine connections. For me, the recent pandemic has really illustrated the difference between general networking and truly making connections. While I cherish all my networking experiences, it wasn't until we were all challenged to emulate a networking environment at home that I learned the true power of making these genuine connections. I began setting up time with people from across the industry weekly, sometimes to learn about their career journeys, and other times to just chat. And while it's only been a little over a year, doing this has led to incredible conversations with some of our industry leaders, as well as paved the way for opportunities including my being selected as a GRIT Future List Honoree and finalist for Quirk's Outstanding Young Researcher!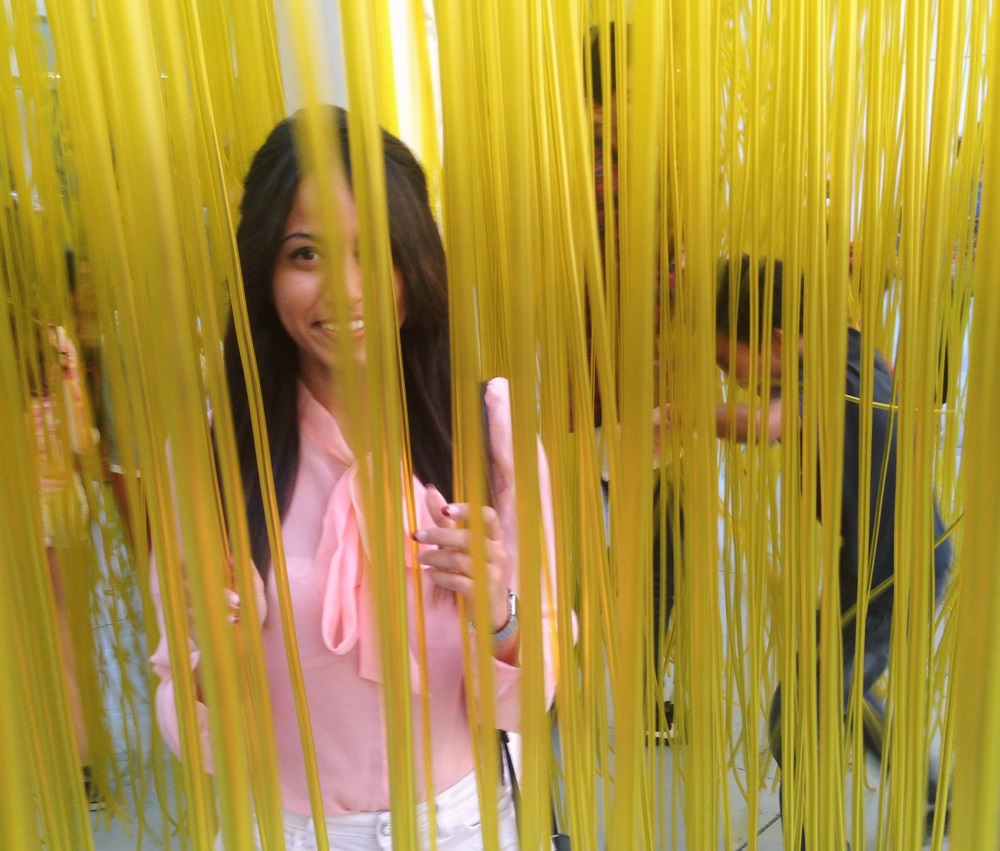 Not being in the office and around colleagues, it is incredibly challenging for younger researchers to stand out. What two bits of advice do you have for a junior researcher, working from home in lockdown, on how they can best stand out and impress their teams?
I totally relate to this one! I started my role at Disney Parks just 9 days before we all started working from home. I've definitely learned a ton from this experience, but if I had to boil it down to two pieces of advice, it would definitely be…
Connecting…with everyone! Whenever stepping into a new role, but especially if you're doing so from home, it's key to sit down with your leader and find out who your peers, stakeholders, end-clients, and cross-functional partners are going to be. From there, I recommend setting up quick, introductory chats with them! Keep them casual and focus on building that relationship and learning who they are. Not only does this give you the ability to truly control your narrative and establish your expertise within the organization, but you'll also build trust, which is at the core of what we do as insights experts.
And second, embracing your unique perspective! Needless to say, the research industry has undergone a ton of changes this past year. Many outdated practices are retiring, and as an industry, we're making purposeful shifts toward modernization and inclusivity. Which means, your perspective as a younger researcher is that much more important. I encourage all young researchers to use this knowledge to inspire the confidence to develop and speak up about their own methodologies, hypotheses, results, and analysis. All junior researchers should remember that their perspective is an asset in the MRX industry, and our teams are stronger when all voices are heard!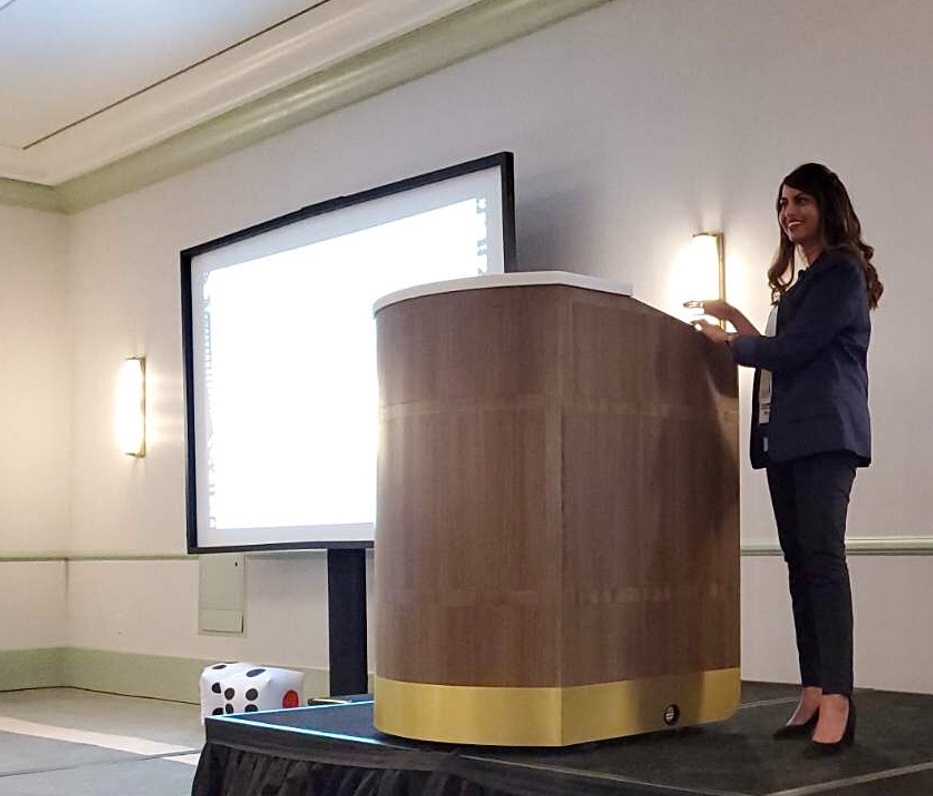 And thinking more long term now, what two things should junior researchers focus on as they progress in their careers?
I've spoken about the ever changing nature of our industry, but there are still some key fundamentals that junior researchers can lean into to stay competitive and relevant as they grow in their careers…
First is to continue developing MRX foundations, and not letting yourself get swept up with the progressively plug-and-play MRX environment. This past year has accelerated the adoption of DIY and automated research solutions as a way to produce quicker insights and utilize advanced methodologies in-house. And while this is so great for the growth of our industry, junior researchers should remember to continue to actively develop their MRX foundations regardless. Because without it, these solutions can also bring inherent risks of unknowingly running into limitations that could skew a studies' findings and ultimately hurt your brand. So to ensure you're truly unlocking the potential of these solutions (or any new solutions introduced) don't forget to keep developing your core!
Second, always dedicate time to connecting with and learning from your cross-functional partners and end-clients. As this automation continues to increase, all levels of insights professionals will be called upon to go beyond individual projects and influence their brands more holistically. So, collaborating with cross-functional peers to get a sense of the operations or product design equips you with the knowledge needed to ask the right questions, dig in the right places, and communicate findings that will have the most impact. Especially as a junior researcher, these learnings are invaluable as it makes your data immediately actionable, and establishes your expertise within the organization. Beyond that, these learnings stay with you as you progress in your career, becoming exponentially valuable for any organization you join as you continue to build your understanding of the nuances within each business. And at the worst, you're always learning something new.

You're on the corporate side, can you bring to life what you think agencies could really focus on to make even more of an impact?
To make even more of an impact, I encourage agencies to really focus on building out strong, creative, diverse teams that push their partners to approach the research and findings from a more holistic lens.
I've always been fortunate enough to work for brands with really strong in-house research teams and capabilities. So what sets the most impactful agencies apart for us are those with diverse teams of rock star researchers who bring creativity and unique perspectives to our work. Especially for strategic big rock or visioning projects, I'll look for research partners who draw expertise from different categories, specialties, and backgrounds. I've found that agencies who value this diversity of thought and identity within their teams are also the ones who often uncover the most creative methodologies and groundbreaking insights—as the different perspectives allow for a more grounded, holistic view of the business questions and research findings.
As a corporate side researcher, it's so great to see more agencies leaning into diversifying their teams as I believe this focus allows them to truly embrace their role as our research partners. These are the types of agencies we find ourselves turning to time and time again because they push us to grow as researchers by building our knowledge of the industry and category through their unique research approaches and comprehensive findings. I look forward to working with more of these thought leaders as they continue to elevate our brand and influence.
And do you have anyone who has helped your career so far that you'd like to acknowledge and say thanks or give a shout out to?
From my amazing professors in school, to my first manager, my leaders throughout the years, and every person who has ever offered to chat or extend their network to me, thank you! Each person I've connected with in my career, whether or not we've worked together, has had a huge impact on me, my perspective, and my journey.
And while I'm so appreciative for all the support I've had over the years, I'd be remiss in omitting my greatest support of all, my mother, Anita Kantak.
If it weren't for my early exposure to the MRX industry through her agency, I never would have found such a perfect fit for me so early on. Her influence has shown me first hand the lasting impact early guidance can have on a career; and to this day, she inspires me to emulate this by using my own platform to support and educate other young & BIPOC researchers navigating the space through amazing organizations like Insights in Color, Braven, and others. I look forward to continuing to extend her influence and pay forward all the support that has paved the way for my success!