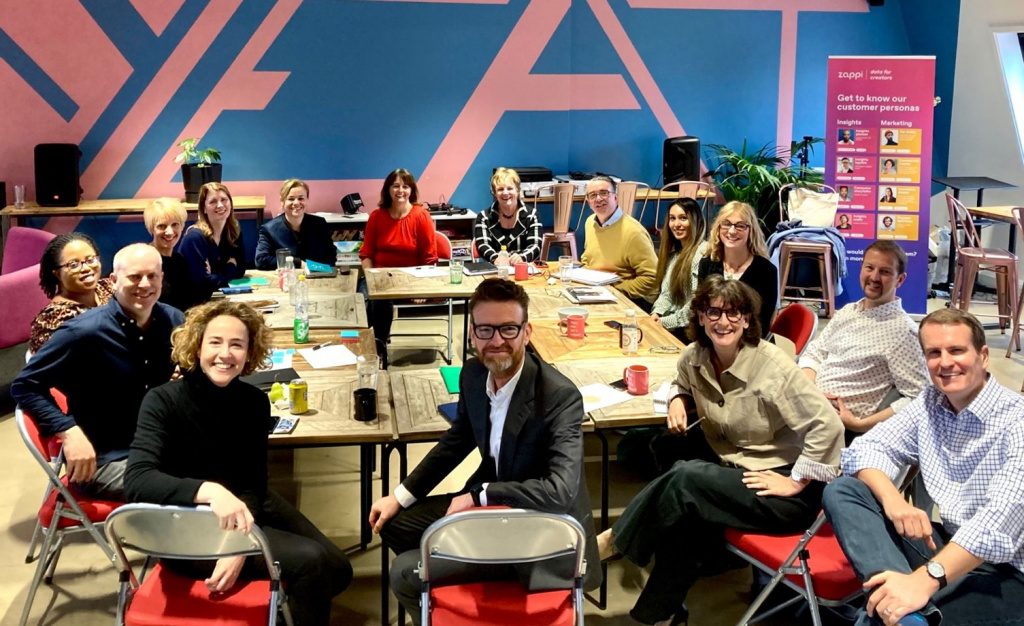 A-Level student, and our junior editor, Archie Rankin, sat down with new MRS Chair Designate, CEO of Opinium, James Endersby, to find out what he's been up to since joining the Market Research Society (MRS) Board, and to explore what he'll focus on during his term.
James, congratulations on being elected. You guys have full time senior roles in our sector and yet you still want to contribute more? Take us through the thinking?
I've always tried to be on and around Boards. And I think everyone, at every level, can step up and out and support their sector or a cause that they are passionate about. We all have skills that could be put to good use. You need to realise that everyone in the private sector could and should contribute to a charity, not-for-profit or industry association right now. Co-founder of Lansons, Clare Parsons, taught me this way back when, and ever since then I have strived to make Opinium an insight agency of first choice, of course, but then also do what I can to help elsewhere. From Plan International, StreetKids, Reboot., to MyLifeMySay, I've tried to add value.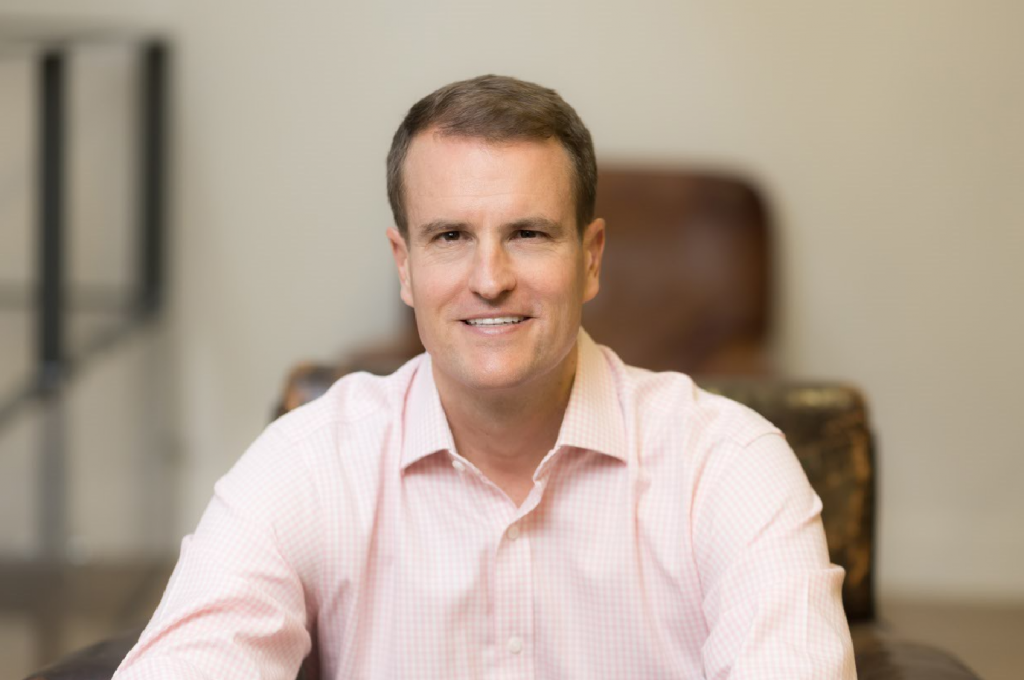 And the MRS Chair?
You make a decision to step up and ramp up your contributions. Chairperson of the global sector's most prestigious and effective Society is certainly 'reaching', but my dad always said, "go big or go home", what choice did I have? I have this restless compulsion to contribute and help make our sector an even more rewarding and inspiring place to work.
And what many forget is that our sector is kind-of-a-big-deal! You have to realise, research, insights and data are behind every product and service we consume. The sector is far too humble in my opinion, client side and agency, we need to do more to demonstrate how essential we are. If those in charge of brands had no way of finding out what potential customers really think, or how they will behave, then they'd be shooting in the dark. They simply would not know what to do next.
So true, it really does feel like the sector needs to shout louder about all the important work they have contributed towards. So, tell us more about running in the election, and what have you been up to?
Threw my cap in the ring. Who knew I would run against the fabulous Zoe Ruffels. In the end, it was down to a handful of votes.
And so here I find myself, MRS Chair Designate for the next twelve months, and then the Chair for two years. A great system.
I was honoured and humbled by the support of the sector, and in my pitch, I vowed that I would hit the ground running. In fact, I specifically said that I would help accelerate change. So, in that spirit, as you ask, what have I done so far?
It won't surprise you to know that three weeks in, I haven't actually changed anything. And I think you would be concerned if I had. You have to realise that the existing board is absolutely brilliant.
I got to know many of them at our Board strategy day last week and they are an inspiring bunch! And of course they are in mid stride delivering incredible improvements to our sector. Of course many improvements are needed, but I don't see our role as sweeping in to impose a singular vision or to do away with the approach of the previous boards, but to build on the incredible work already being done by the incumbent and on/out/going MRS board members, and my friends, current Chair Sinead Jeffries, and CEO Jane Frost. My goal is to be less like Trump overturning Obamacare and more like Isaac Newton, standing on the shoulders of these giants.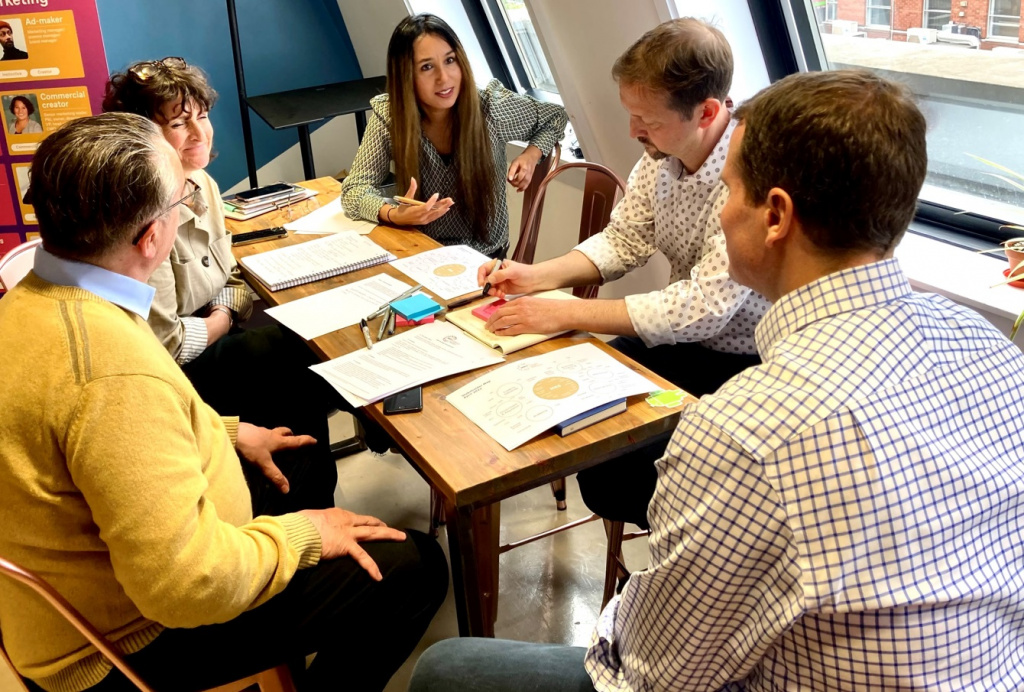 Who else ran, tell us more about them?
Good question and I want to pay tribute to some of the giants of our industry – those outgoing, staying on, joining the board, and those who stood but were not elected.
I would like to thank and congratulate existing board member Zoe Ruffels. Thank you for being a fantastic co-runner. I understand that the vote was very close, and it could just as easily have been Zoe writing this article today. (I would have interviewed her!) I am excited to work with Zoe in the coming years.
I want to commend the other candidates for the board who weren't re-elected, or selected, this time. I hope they will be emboldened by the experience of standing, regardless of the result, and will put themselves forward again in the future. It's a cliché to say that they are already winners, just for standing, but I firmly believe it to be true, and I fully expect them all to continue to achieve great things in our industry.
It takes courage to put yourself forward and ask your peers to vote for you. I ran for ESOMAR a few years ago and didn't make it. But cherished the experience.
I have much to learn from current Chair, Sinead Jeffries, who has done such a great job over the past few years, and I am thrilled to be a 'newbie' at the same time as Josephine Hansom, Shazia Ali and LaShanda Seaman, all elected for their first term. I'm also excited to be working with Rebecca Cole, who has been re-elected to continue her sterling work, in particular on making sampling more inclusive and representative as Chair of the Representation in Research steering committee. Diversity and inclusion has been a big issue for our industry and one that I am proud to see the MRS tacking head on. The Board that I join as Chair Designate is one of the most diverse so far and all the richer for it.
What are you going to crack on with?
It's no secret that I believe that people are our greatest asset. 'People and Culture' is my area. My manifesto for election was based around three goals, and I want to restate them now, so that when I am a little more than three weeks into the role, you can look back and hold me to account.
First, I want to continue the work of the MRS to increase the diversity of our industry. I believe we need to do more to make data, research and insights a destination career for young researchers, and to attract those from outside our sector, such as from the arts, hospitality or academia. Or bring people back to our sector in later life. Or welcome those from all backgrounds who may think this isn't their home. We need to broaden where we look for talent; that includes the pool of talented people who may be wishing to return to work, either after a career break or even after retirement – age is a protected characteristic that is often overlooked.
Second, if we have attracted people to work in our industry, we must make sure that we are inclusive and take care of them once they are here. I want to see greater cross-industry support for workplace employee wellbeing. The Opinium/MRS annual mental wellbeing industry audit is a good starting point, but as Chair, I will push agency and in-house leaders to do more.
And third, I will ensure that we do more to promote the value of our industry to the wider world. There isn't a brand out there, a product in your kitchen cupboard, an advert on TV, or a government policy (we pray), that hasn't been shaped, enhanced or improved by the 'alchemy of market research', data and insights. Not only will better promotion result in growth for the sector, but it will also serve increase diversity by making market research and insights a destination career.
In short, I'm really looking forward to the next three years on the MRS Board. I plan to learn a lot, collaborate with some inspiring people, and see if I can help leave the sector a bit better than when I joined it.