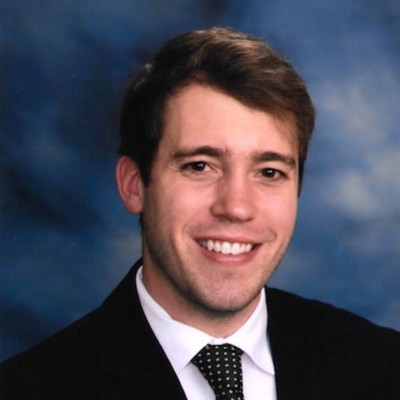 Great to catch up with 2021 Significant Insights Global 30 Under 30 honouree, Thomas Ware, who works at Liberty Mutual and is a Senior Researcher, and helps Liberty figure out which television commercials to air and with what frequency. Thomas took us through his career journey so far, and has some great advice and inspiring thoughts for junior researchers and those considering the sector.
Great to meet you Thomas and congrats on your 30 Under 30 nomination! Take us through your industry journey so far? How did you arrive at this point?
I first became interested in human behavior in high school and college as it pertained to politics. I was fascinated by why people voted the way they did and how campaigns messaged voters to try and win support. After figuring out that I didn't want to work in politics, I shifted focus towards consumer behavior, particularly as it pertained to marketing, taking internships at McCann and with the Milwaukee Brewers in their marketing department. After college I went to L.E.K. Consulting, a management consulting firm in Boston, in order to strengthen my research and analytical skills. After two years there, I wanted to come back to working on consumer behavior, so I took a job at Liberty Mutual doing research on Liberty's brand and marketing, with a particular focus on optimizing Liberty's TV advertising. In addition to having the privilege of working with a fantastic team of people, I get to do really interesting and impactful work that helps determine what millions of people see on their TVs every night.

So, what's so inspiring about our industry?
I find consumer research inspiring because I'm constantly learning. The very nature of the industry is learning things that we don't already know, and figuring out the answers to questions about how people think and why they make the choices they do is a ton of fun and intellectually stimulating. It's also really rewarding, as the things that we learn can have big implications for how a business is run. It's a great industry to work in as a young person too; in very few industries can a relatively junior person play such an important role in shaping how a business operates.
What message do you have for anyone considering a career in our industry?
I'd advise someone considering a career in consumer research to ask themselves if they have a passion for understanding people's motivations and in what industry they want to do research in. While there are many great parts of working in consumer research, such as the impact you get to have and the intellectually stimulating nature of the work, parts of it can get a little monotonous if you aren't really invested in the questions you are working to answer. For someone that finds the subject matter really interesting and is excited to figure out how people react to things, reading and coding hundreds of survey responses, editing the wording and flow of a survey, and writing code in Excel can be fun. Without that natural interest, however, some may find the work itself a little dull!
How do very junior researchers stand out?
I would say that a great way to stand out as a junior researcher is to have a point of view on key questions for the business that you can back up with data, but be quick to acknowledge the limitations that both the data and your point of view have.
Coming up with a point of view is critical; we aren't collecting data for its own sake, we do so to figure out what steps the business should take. Being able to interpret data and apply it to the business question at hand not only shows that a researcher has a deep understanding of the data, but that they are thinking about the same problems that leaders are and preparing themselves for a leadership role one day. That being said, it's important to be upfront about why your point of view might not be correct and the limitations that the data has for a few reasons.
First of all, the role of a junior researcher is to help leaders make the best possible decisions, not to make the decisions for them, and not providing all of the relevant information leaves leaders with an incomplete picture of the situation. There may be other factors than just what was researched that influence a decision (costs, ramifications for the brand, etc.), and the risks/limitations of a researcher's proposed solution might, when combined with those other factors, lead a decision-maker to a different outcome.
Second of all, sharing the potential issues with your point of view and approach ensure that if your proposed approach doesn't end up working, that leaders' trust in you won't be broken. By providing the potential pitfalls of your approach (put another way, why you might be wrong), a decision-maker is less likely to be unhappy with and distrusting of you in the future if your proposed solution doesn't work out when implemented, as you made the decision-maker aware of the risks up front, and they also chose to take that step. In short, have an opinion, but also be sure to share why you might be wrong.