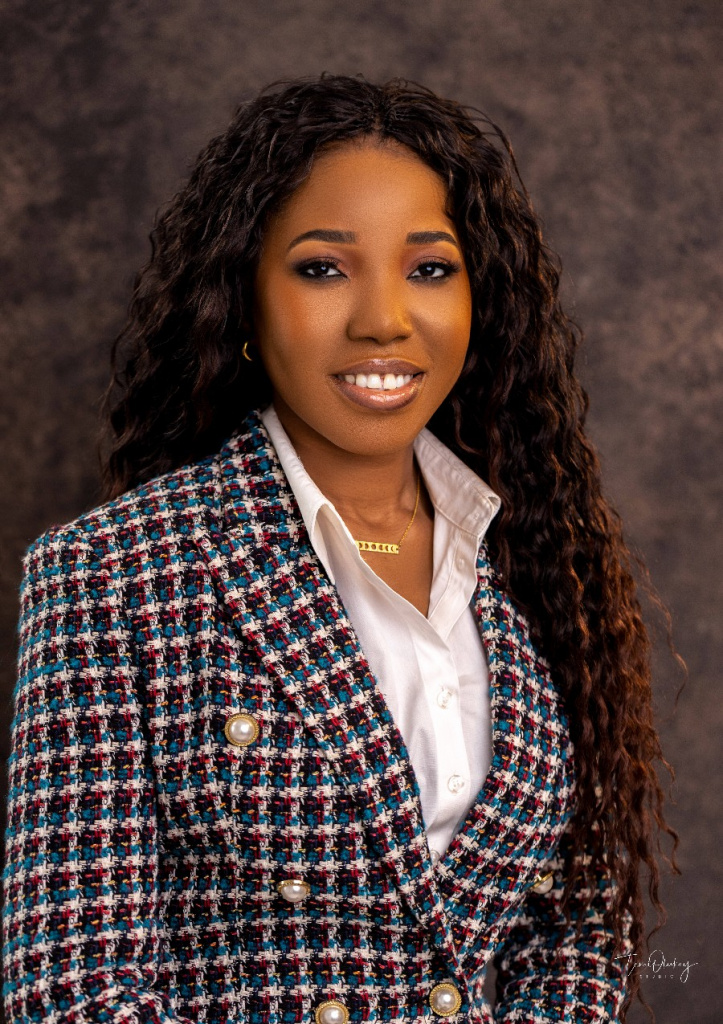 Great to hear from Stella Igweamaka who is passionate about using research to create a meaningful impact. Originally from Nigeria and working as a Senior Execution Consultant with Servus Credit Union Canada, Stella who is a co-winner of the 2022 Canadian Research Got Talent Competition believes in the transformative power of research to make a positive difference in society and contribute to the success of brands.
So, how did you get into the industry, and take us through how you got to this point?
Well, it all started with a happy accident! I stumbled into the research industry quite unexpectedly I am glad I did. I was a wide-eyed newcomer, a green field just waiting to be cultivated. Fortunately, my boss at Kantar Nigeria saw my potential and took me under his wings.
I moved to Canada in 2020 and little did I know that this move would open a whole new world of opportunities in the exciting realm of market research. But here's the twist: I also discovered my newfound love for societal research and decided to fuse the two together. Being in this industry is a perfect fusion of my insatiable curiosity and my drive to create positive change. I feel like a detective, except instead of solving crimes, I'm unravelling the mysteries of what makes consumers tick and uncovering those important societal issues. It's been a delightful adventure, stumbling into the research industry and finding my place here. I've learned so much, made a positive impact, and most importantly, had a ton of fun along the way.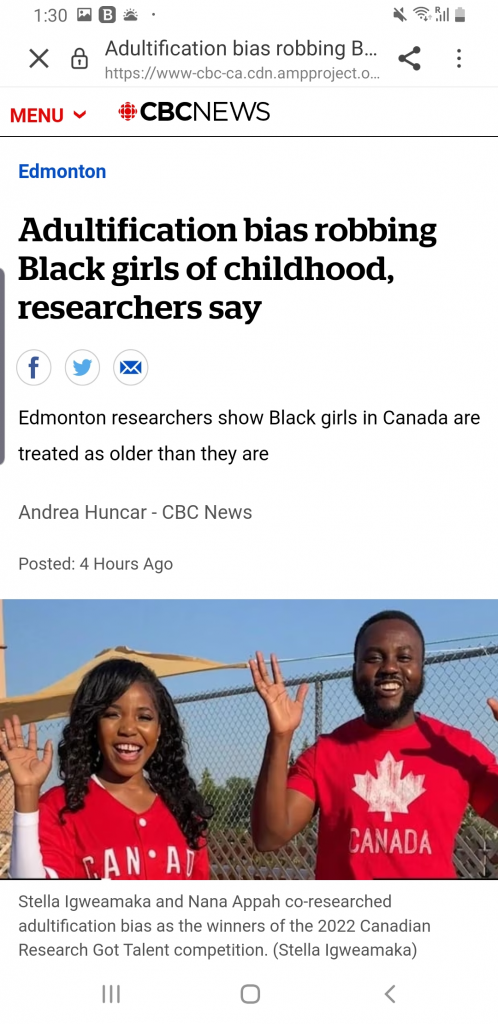 What are you most proud of from your career so far?
I am incredibly proud of the ground-breaking research I co-conducted for the NGO "Black Canadian Women in Action" (BCW) through winning the 2022 Canada Research Got Talent Competition.
This research shed light on the unique challenges faced by Black girls in Canada, and it was a true honor to be involved in such an important project.
The impact of this research was remarkable. It garnered significant media attention, bringing widespread awareness to the issues faced by Black girls in our society. I am proud to have played a role in amplifying their voices and advocating for change.
Seeing the impact of this research and witnessing the increased attention and support for the cause has been immensely gratifying. It reinforces my belief in the power of research to bring about positive social change.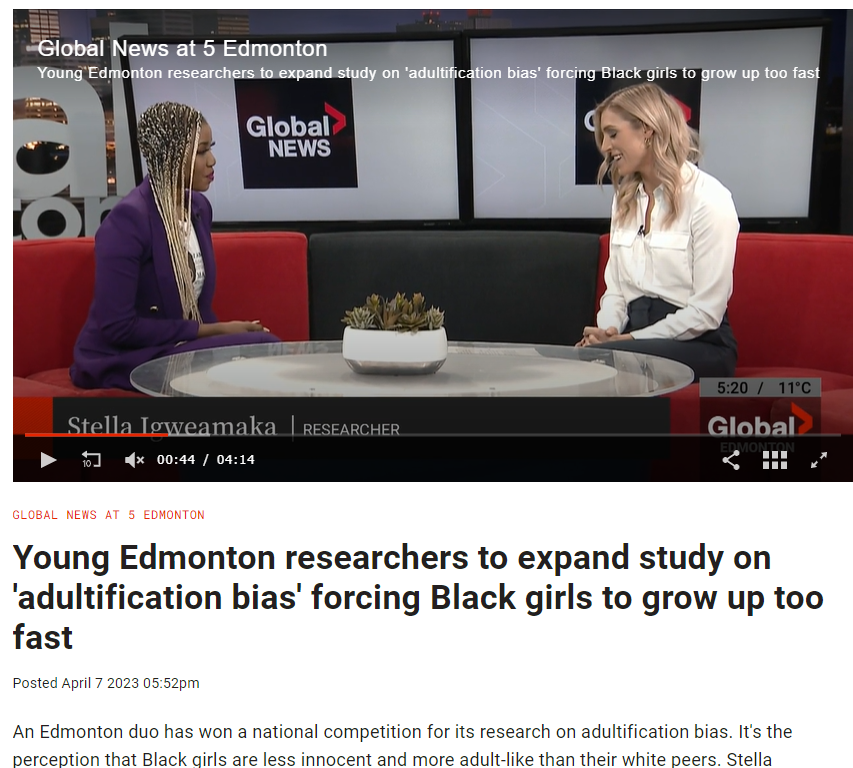 What two things should junior researchers focus on as they progress in their careers?
Firstly, continuous learning is crucial for professional growth. Junior researchers should actively seek opportunities to expand their knowledge and skills. Embracing a growth mindset and staying updated with the latest trends and developments in their field will help them stay ahead of the curve and bring fresh perspectives to their work.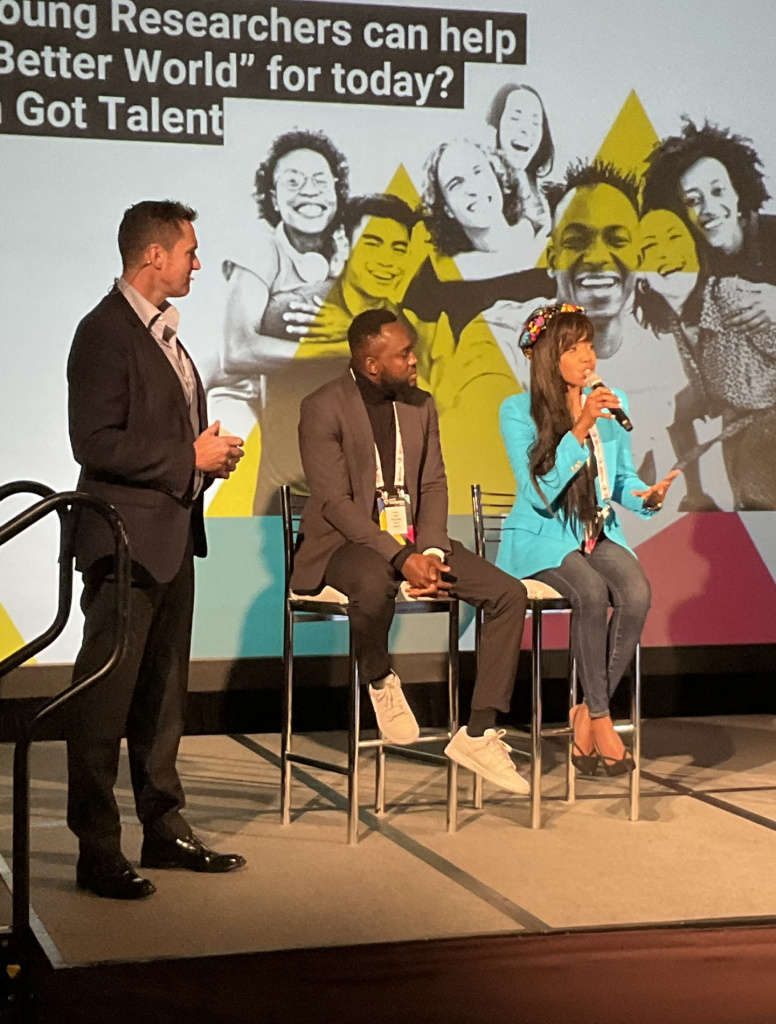 Secondly, self-advocacy is essential for career advancement. Junior researchers should actively promote their accomplishments, skills, and ambitions. By speaking up and advocating for themselves, they can ensure their contributions are recognised, increase their visibility within the organisation, and open doors to new opportunities.
What message do you have for anyone considering a career in our sector?
If I could share a personal message with anyone considering a career in our sector, it would be this: never let setbacks define your journey, and never give up. When I made the courageous move from my thriving career in Nigeria to Canada, doubts flooded my mind. Not only was I grappling with self-doubt, but I also had to contend with negative comments from skeptics questioning whether I could continue thriving in my research career.
But here's the thing- the key is resilience. In the face of tough times, you must dig deep and find that inner strength to persevere. With resilience, determination, and a relentless pursuit of your dreams, you can overcome any obstacle and find success in our sector.
Do you have any advice for our sector as a whole?
My advice for our sector is to embrace innovation, foster collaboration, and prioritize ethical practices. Innovation allows us to stay ahead of the curve, adapt to changing trends, and deliver impactful insights. Collaboration promotes cross-pollination of ideas, strengthens partnerships, and fuels collective growth. Finally, ethical practices ensure the integrity of our work and maintain the trust of those we serve. By embracing these principles, we can elevate our sector to new heights and make a positive difference in the world.
And do you have anyone who has helped your career so far that you'd like to acknowledge and say thanks or give a shout out to?
My faith and Christian journey play a significant role in both my personal and professional life. Throughout my career journey, I have encountered individuals whom I believe were not mere coincidences but divinely orchestrated connections. These remarkable individuals have profoundly influenced my life, and I am immensely grateful to each one of them.