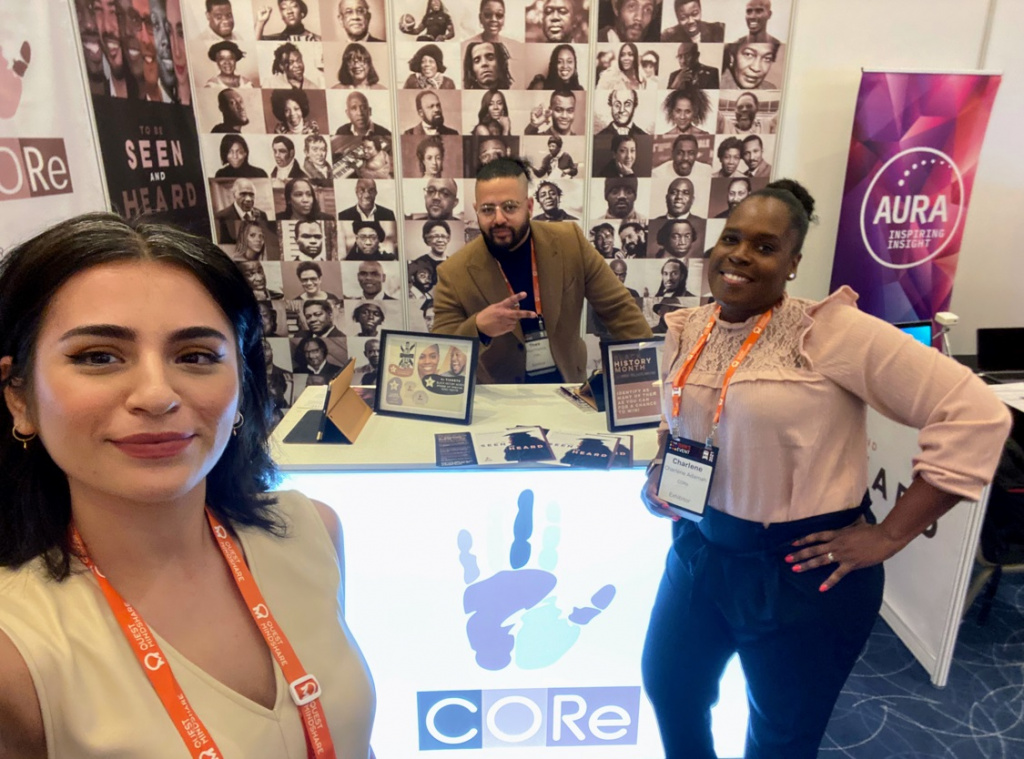 Great to catch up with 2021 Significant Insights Global 30 Under 30 honouree, Sia Najumi, who works at One Global Solutions where she is an account director, keeping the industry supplied with specialist market research language services. As well as her full-time job at the translation company Sia is a Co-founder of Colour of Research, the industry's non- profit Diversity and Inclusion advocates.
Take us through your industry journey so far? How did you arrive at this point?
I was riding my horse one afternoon; the sun was shining and there was a perfect chilly breeze playing with my hair. I had gone out for a ride after having an intense conversation with my mother about where I was heading in my career. I had just finished college in social sciences and like the rest of my family I was expected to go to university, but I wanted to be different, as you do at the age of 18. So back to my horse, I was riding for a few hours when a sudden figure appeared, he looked a bit like Bob Qureshi, wearing an orange quirky suit with the most perfect set of teeth I had ever seen. He handed me scroll and it read, "FALL INTO MARKET RESEARCH".

Ever since that afternoon I have been working in the industry, helping market research agencies reach international markets with top notch translation services at One Global Solutions. I am also a co-founder of Colour of Research, a non-profit, with the mission to transform the industry into a more ethnically diverse and inclusive one.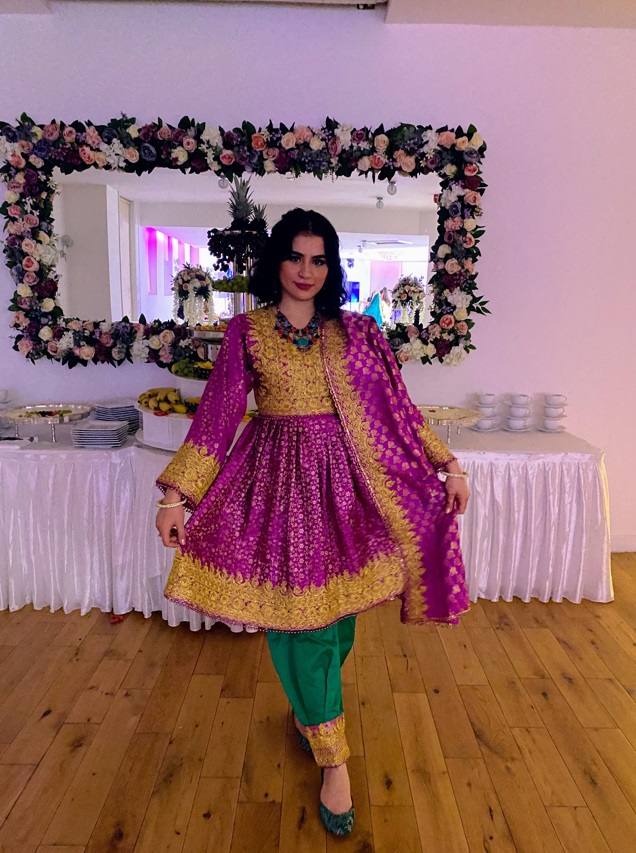 So, what's so inspiring about our industry?
The people.
The stories.
The authenticity.
The Research Running Club.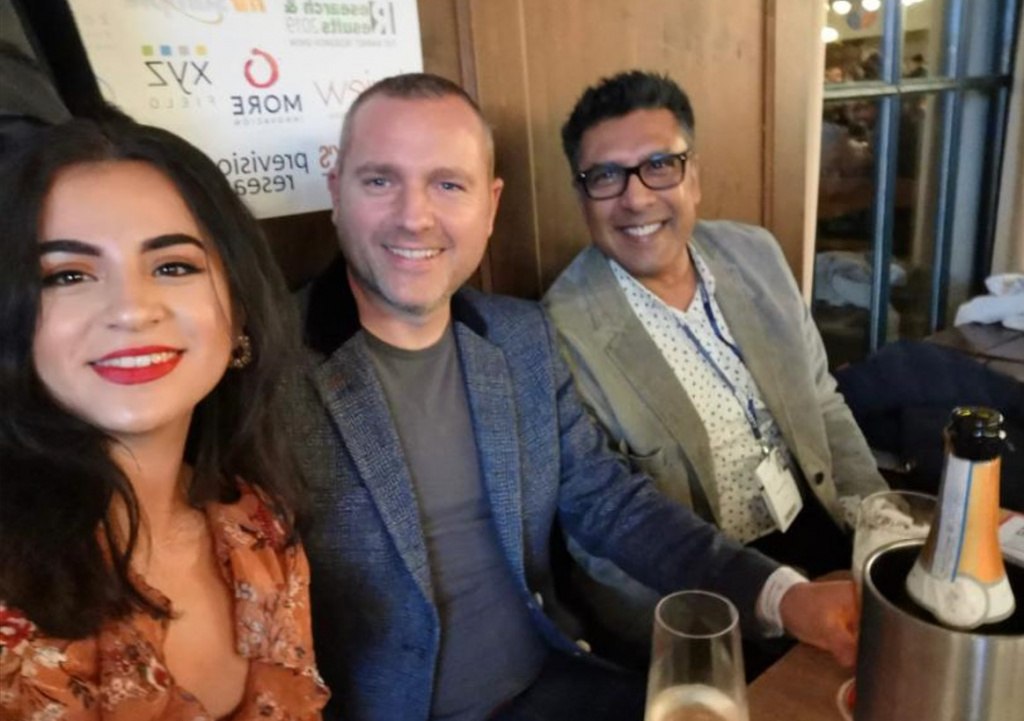 What message do you have for anyone considering a career in our industry?
My younger sister, Salima, graduated with a first in sociology this year, she had a plan set out to complete her PGCE and become a secondary teacher to inspire the next generation. She had all the stickers, gel pens and white board pens that rub off easily, but little did she know I would convince her otherwise. I managed to persuade her to 'fall' into the Market Research. She now works as a Research Executive at Gracechurch and she is loving it. (well done sis!)
So, I say, there's no time to consider, jump in, dive in, skinny dip in! There is so much to learn and so many exciting people to meet in the industry. I never thought I'd make lifelong friends from this work, but I have, the sector is full of inspiring and incredible people.
Your role is not fixed. There are so many different careers you can explore in this space, if you end up doing a role you don't quite enjoy there are plenty others you can try out. I for example work for a Translation company that specialises in supplying research agencies with language services. Now I bet you didn't think that was something the industry needed.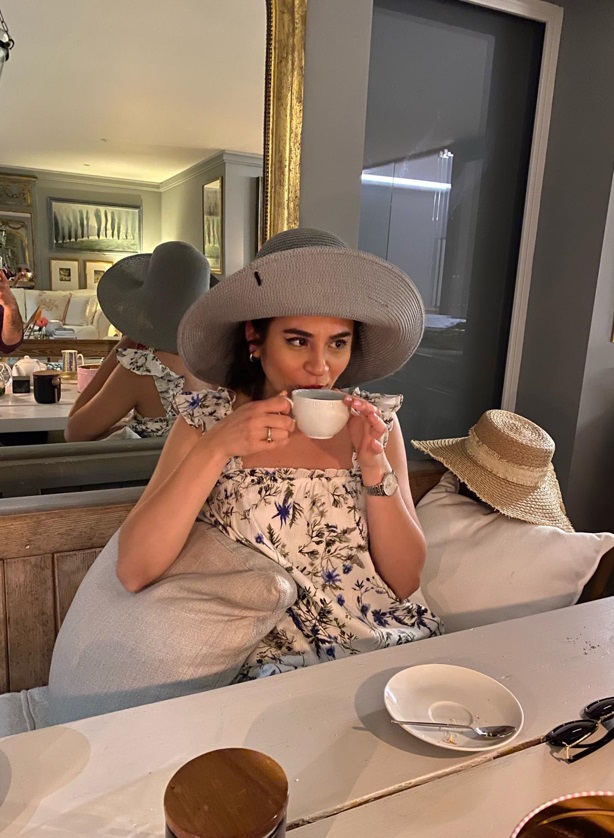 How do very junior researchers stand out?
I learnt my lesson about standing out, when I first started my career at One Global. I thought it would be super cool if I embodied my company's colours, which is by the way bright YELLOW! I bought yellow suits, dresses, tops, necklaces and even earrings. I was that committed and thought my display of yellow would prove that. My manager Paul Green championed every outfit (looking back he was most likely laughing at me), and it only took me about 2 years and 20 events to realise that embodying your company's colour is totally the wrong way to stand out. Don't ask me what I did with the clothes.
Here are some of the effective ways I've found that helped me somewhat 'stand out'.
Express yourself at all times. "Life is not a rehearsal" is a quote I live by. My good friend/mentor Jane Lewis said this to me at a point in my life when I didn't even have the courage to speak, I hated my voice, my ideas, and thoughts. I was afraid of sounding silly. I always kept quiet, observed, and hid in the background in any opportunity I got. I kid you not I really found it hard to speak, words would struggle to leave my mouth. It took Jane relentless hours to get me to open up. She eventually shook me (physically) and relayed this quote. It hit me then that you only really get one shot at every given moment so don't ever hold back. Regret is expensive. Get on that stage and stay there.
Stay connected. I don't mean on Instagram but if you meet someone in the industry make sure to stay in touch, take their card, follow them on LinkedIn. Growing your network is like watering your roots.
Last tip from me, LISTEN. Some of us love to talk at people but I've found the best way to stand out sometimes is to really truly listen to people and only then will you have the most meaningful conversations.
Last last point (I promise), I couldn't sign off without tying this back to one of the most purposeful work I am involved with- Colour of Research (CORe). For a long time, I would hide away from where I came from because of the racism I experienced growing up. I am Afghan, brown and have ethnic name that often gets miscued for something very inappropriate (if we ever meet ask me what my real name is, and we can have a laugh about it). Co-founding CORe with my colleagues was one of the best things I ever did, it gave me the space to embrace my ethnicity, culture, and heritage. I now live comfortably in my own skin, so that's the last point embrace where you come from.
If you got this far in reading thank you so much and please connect with me on LinkedIn!
A special thank you to some important people who have helped me get this far in my career, Dr Jane Lewis, Paul Green, Bob Qureshi, Eleonora Villetti, Theo Francis, Graham Idehen, Charlene Adamah, Z Johnson, Raheem Khan and my lovely sisters Maryam, Mohadesa and Salima Najumi.