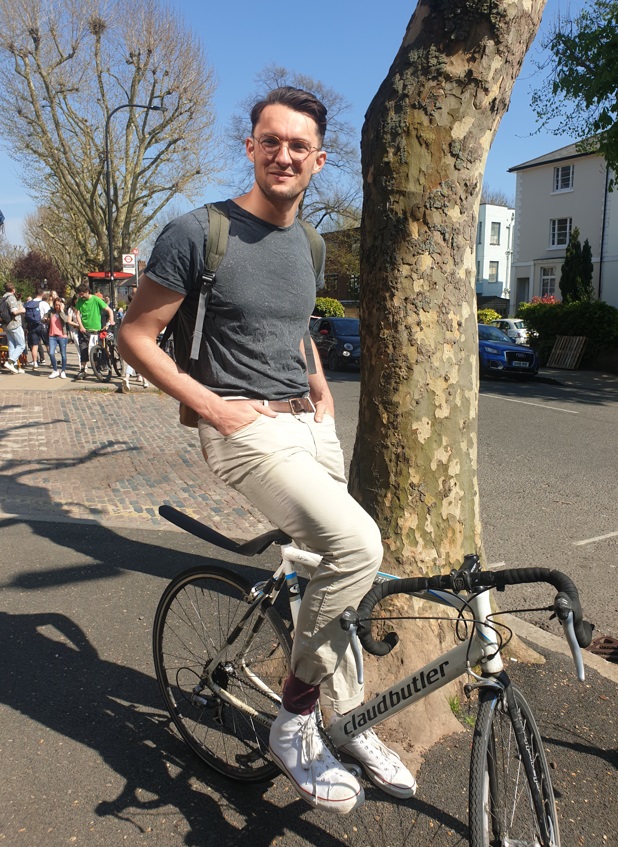 Great to catch up with 2021 Significant Insights Global 30 Under 30 honouree, Ross Denton, who works at Hall & Partners and is a Strategy Director, and is a true believer in the power of research to inspire and drive change in society.
Take us through your industry journey so far? How did you arrive at this point?
In hindsight, I'm not particularly surprised I ended up in research. At university, however, this was much less evident. Studying History, I had a vague feeling that I was enjoying the research process, but all I knew for sure was that I didn't want to be an academic. Thoroughly confused, I joined the graduate scheme at Which? Magazine on the grounds that they were in a big city and I had once consulted several magazine cuttings with my granddad when buying a laptop. Writing that down I'm not sure how that was a reason to join, but to 20 year old me, it seemed sound enough.
Working in policy and research teams at Which?, it started to click that there was a way to apply my soft skills in researching and constructing convincing arguments in a commercial context. I also started to realise that I enjoyed doing this. I decided that I had found my 'trade', and so after two years jumped ship to a specialist research agency.
I spent three years in the creative chaos of a start-up boutique agency in trendy East London. The fast pace and diverse mix of methodologies was challenging at times, but was key in honing my research skillset. It could also be very exciting with international travel, similarly aged colleagues, and the rush of finding smart solutions to knotty problems.
Afterwards, I moved 'diagonally' into a more senior role at my current agency, Hall & Partners. I was keen to try out working at a bigger, more established agency, and to focus more on brand & comms. During that time I've been able to work with a range of global brands on big strategic questions, get involved in outreach initiatives, and get promoted to my current role.

So, what's so inspiring about our industry?
As a Market Researcher, your curiosity creates new knowledge that didn't exist before. While technology helps, that act of creation is coming from listening to groups of people and starting to see themes and patterns in between the lines of what they are saying. For me, there is something about that act of constructing meaning that never gets boring.
Entering the research world also gives you access to other interesting people to chew over interesting problems with. It feels great when you are bouncing ideas together, and start to feel that you are circling something substantial that you both know could be there.
As a researcher, you are just one voice in the wider conversation of whether to make a new product, ad, or brand guideline decision. I feel inspired when the story you're telling sparks something in one of the decision makers, when they get animated and start asking exciting questions, or when you see the echoes of your advice in later decisions they make. You know that the little insight that you have been crafting and cradling has taken a life of its own.
What message do you have for anyone considering a career in our industry?
You only have to be curious. You could have had any lived experience or qualifications, any skills in maths or language. If you're interested in other people, and what makes them tick, that's enough. You can learn the rest on the job.

How do very junior researchers stand out?
There are three things you could start doing tomorrow that will set you apart:
Take ownership of tasks. Even if it is as small as checking some soft launch data or uploading transcripts. Tell your team what you have it under control and tell them how you see it fitting into the other tasks going on. This will not only lead to grateful colleagues, but is also great practice for managing bigger, more complex tasks.
When you find a problem, suggest a solution. It doesn't matter if it's not quite right. Problems happen all of the time, and getting into the practice of suggesting how you think the team could respond will help senior staff make decisions more easily, and will also help you understand the problem better.
Read voraciously. It doesn't matter too much what you read, from junk marketing blogs, to news clippings about your client/brand, to research publications. Your brain will start to make the connections, and the behaviours and attitudes you see in your projects will start to make more sense. Everyone has their preferences, so if you like to set time aside for a proper read, buy a book and set an hour or so a week in the working day to peruse it. Personally, I set google alerts for subjects I'm interested in (methodologies, clients, industries) and read it with my morning coffee.