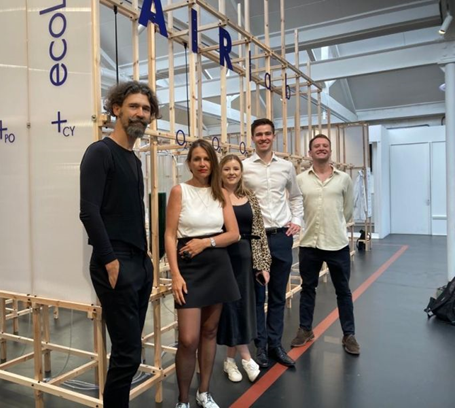 Great to hear from 30 Under 30 Nominee, Megan Wood, who covers the market research needs for Northern Europe Haleon the largest global consumer healthcare company. Working across the research spectrum to bring together methodologies to get to the deeper human understanding across 9 countries, 6 categories for all business challenges/opportunities.
So, how did you get into the industry, and take us through how you got to this point?
The core reason is that people are fascinating! I have always been that person who asks "why?", even at a young age I was constantly wanting to understand people. As I got older, this developed into a desire to understand what drives behaviours and trends, as well as considering how this can be capitalised. I chose to study Psychology, Maths and Economics, before undertaking a degree Consumer Behaviour and Marketing, not wanting to specialise at this stage.
Post-graduation, I secured a role at GFK analysing sales trends in IT accessories. I gained valuable presentation experience at GFK, however, after two years, I was ready for a change. I wanted to get closer to the business I was serving, therefore, I made the move to Kantar Worldpanel, which offered excellent opportunities to partner with different businesses and learn from my peers in analytics. Following this, I moved to Category Management for Premier, which was extremely beneficial in enabling me to fully understand how important retailer relations are. At this point, having a firm foundation in continuous insights, I decided a new challenge was needed, which is when I moved to Haleon (formerly GSK), as I wanted to learn new research methodologies/category dynamics and "do good" in the world by supporting people with their everyday health.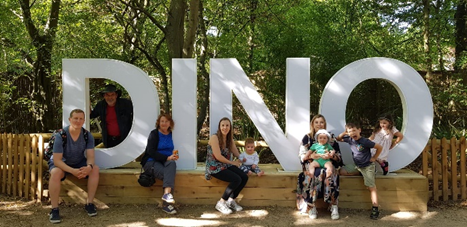 Career paths are rarely without challenges. Can you share an honest moment from your career when things didn't go quite according to plan, but the lessons remain with you to this day?
The key occasion which springs to mind was a fixurisation project which tested the different ways to complete reinvent the aisle and its interaction with off-shelf (gondala ends). Sadly due to covid, it was a project which was transferred over to online methodologies which wasn't the ideal route to getting to the heart of the research question. When arriving at the debrief it was uncovered that the methodology did not "real life" with the visibility of promotions not being replicated to an instore experience. The agency had not been clear on how it would play out in VR setting ultimately with the research needing to be reran. Therefore, my lessons from this are to ask as many questions as possible to check your and others understanding. Mistakes happen but being human, constructive, and honest is the best policy with communicating the impact on timings.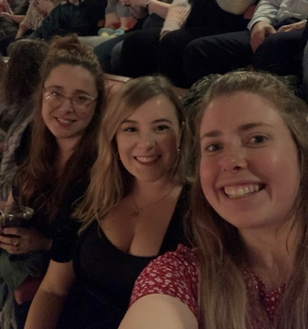 What two things should junior researchers focus on as they progress in their careers?
Always ask questions, no matter how stupid, there's a strong chance someone else in the room is thinking the exact same thing. Sometimes people don't know what they want or need so asking questions (mainly why?) will help you to get the full context, and ensures the project fulfils it aims, as well as allowing you to find the actionable opportunity. This also has a positive impact in terms of workload management, as through asking questions, you feel confident in knowing what the most important priority is.
Another focus would be having someone in mind who you want to follow in their footsteps, or even asking to be a mentor. Understanding people's career paths will help you to map out how you will get there. Mentoring allows you to learn and develop through the guidance of someone who has already 'been there and done that'. Back yourself in your impact in the industry – helping those who are new/more junior will enable you to grow your network and will give you a boost of confidence of how much you know too!
How do we ensure that students and those leaving school aspire to join our sector?
We need to showcase the impact we are having on the world to excite new talent into the industry, we currently have Industry placement program but we can go one step further to reach a-levels students and wider university graduates.
You sometimes forget that your work will shape the world – humans are at the heart of any business. Essentially deeper human understanding is always going to be the catalysts which will help you to unlock growth. Market research has such a strong purpose as it is always at the forefront of decision making which impact every part of the business. Further to this it's an industry which has so many different sectors/methodologies there is always something new to learn!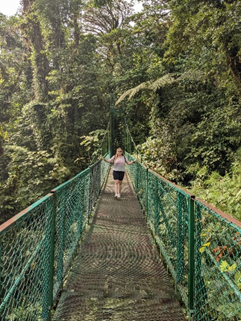 Do you have any advice for our sector?
Take parallels of consumers and apply them to ourselves. We all know the biggest barrier to behavioral change is that people will satisfice not optimize i.e. going with the easy option. Therefore, we need to challenge the status quo and challenge ourselves to think differently. This also applies to awareness we need to drive visibility of the industry to encourage and inspire new talent and business questions.
And do you have anyone who has helped your career so far that you'd like to acknowledge and say thanks or give a shout out to?
There are so many people who could be named here! I've been lucky to learn from so many supportive colleagues throughout my career.
Paul Chapman who has been present throughout most of my career. Starting out as an agency partnership to now leading our team he is someone who always advocates doing what matters most whilst keeping it human! He has gone above and beyond to find me mentors as well as supporting in the creation of the mini-insight MBA "Deeper Human Understanding" program.
Paul Griffith is someone who truly supports, empowers and inspires me to be my best everyday. He makes the day job fun, guiding through the challenges whilst giving the autonomy for me to complete it. It is rare you find a pair of bosses which provides all the motivational levers of autonomy, mastery and purpose.