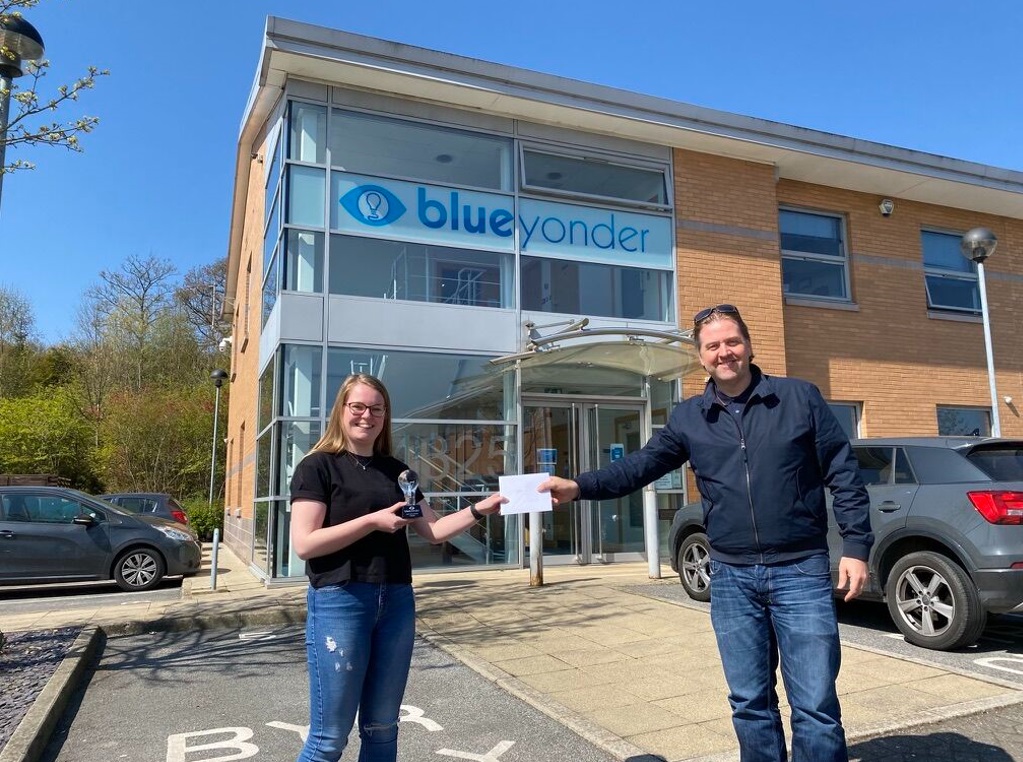 Great to catch up with 2021 Significant Insights Global 30 Under 30 honouree, Hannah Kirk, who works at Blue Yonder Research and is a Senior Innovation Executive, and has recently created Blue Yonder's unique respondent interaction platform AlertYa, which evidences her passion for keeping real people (not consumers!) at the heart of everything she does.
Great to meet you Hannah, take us through your industry journey so far? How did you arrive at this point?
It's a funny story actually, and hopefully quite inspiring to those in a similar situation to where I was a few years ago.
I always loved school and been an inquisitive person. The path I seemed "destined" for was to do my A Levels, go to university, get a PhD and become a doctor. That was always what my teachers would tell me to do.

I fell in love with Psychology during my A Levels and chose to study it at university. I completed my undergrad degree in USA on a soccer scholarship which was an amazing experience. I then came back home to the UK to complete a Masters in Cognitive Neuroscience, with the next goal being a PhD.
I applied to do my PhD and to my delight I got accepted! However, I was not successful at achieving the funding, so I would have to self-fund. At this point, I was halfway through my masters, had been in university for nearly 5 years, and found myself wondering if a PhD was really for me. I loved Cognitive Psychology and Neuroscience, but something didn't quite feel right. I had been becoming frustrated with the slow pace and fight for funding in the industry, so I asked myself if it was what I really wanted, or just what everyone else wanted me to do.
I looked for jobs to see what else was out there outside of the academic world that I had been consumed in for so long.
I was lucky enough to be invited to Graduate assessment day for a Market Research agency in Leeds, Blue Yonder to be a Research Executive. During the day I instantly felt like I had found my place – there was an obvious buzz around the place, there was a sense of empowerment of being able to be involved in research in the "real world", and it was a real job so I could actually earn money!
I took the job and moved to Leeds after my Masters, and haven't once looked back. Not getting that PhD funding was the biggest blessing in disguise. Blue Yonder has a real innovative culture, and I have been lucky enough to be exposed to so many different things in the 2 (very quick!) years I have been here. I am now a Senior Innovation Executive on the Client Solutions Team which means I can mesh together all the things I love: research, entrepreneurship, project management, communication, education, training, mentoring, the list goes on. I am also able to apply my learnings from academia and Neuroscience and have taken a leading role in bringing System 1 and Neuroscientific approaches into the business, while also being involved in new innovations such as our patented Clickscape technology and our new AlertYa app. I love the fast-paced environment and how every day is so different! I've definitely found my true passion in innovation and finding the right tools for research.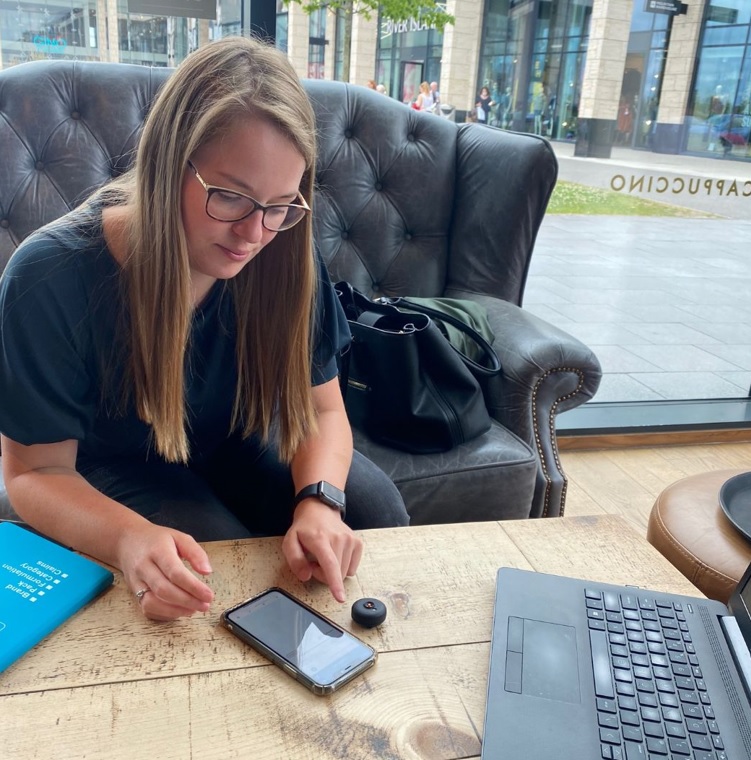 So, what's inspiring about our industry?
I love the fact that we actually help people in the real world. I'm really passionate about finding ways to help people; clients and consumers alike. I personally find it really inspiring to know that I have a role to play in finding new ways to conduct research and find the best tools to answer different research objectives.
I think the fast-paced nature of our industry is also really exciting and inspiring, you get to learn so much so quickly. Naturally that means you can progress quickly if you want to and that's certainly something I appreciate.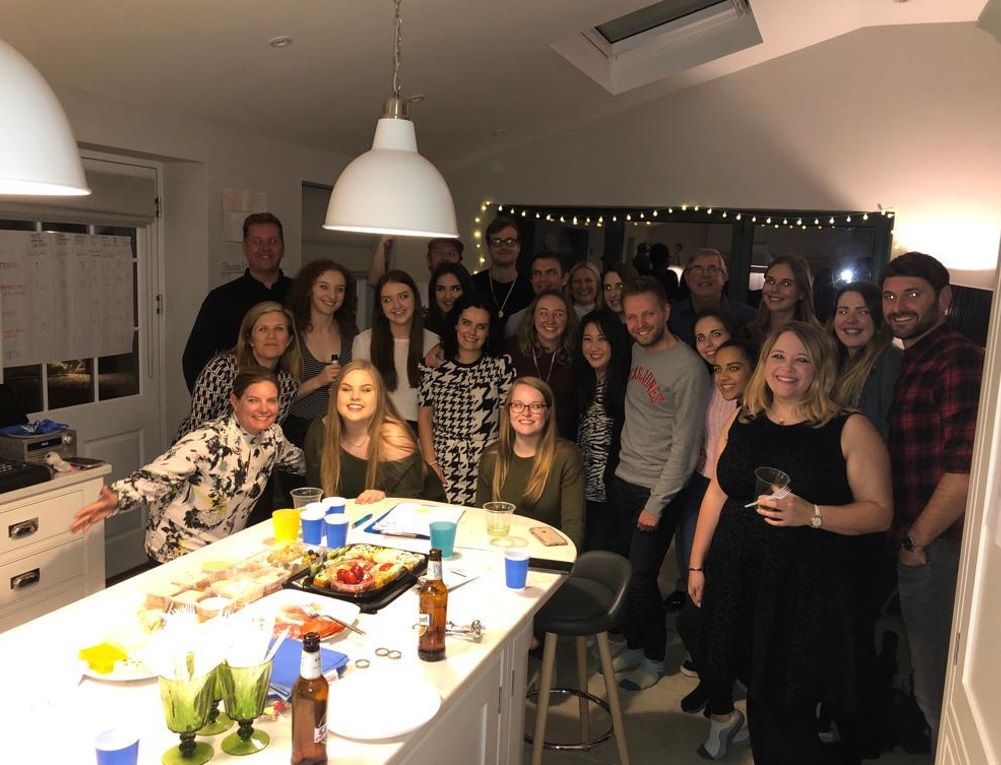 What message do you have for anyone considering a career in our industry?
Do your research (pun intended!) into the industry to ensure its right for you, just like you would with any career in any industry. Reach out and talk to people to understand about what the role would entail and what type of tasks you would be doing. Utilise LinkedIn and other platforms to do this research and really understand the company you're interested in before applying.
Obviously, I'm bias but I think market research is a great industry to have a career in, especially if you enjoy a fast-paced way of working, where no two days are ever really the same, and if you enjoy learning about people and how they think, feel and act! It's an industry that also likes to have fun which is of course important!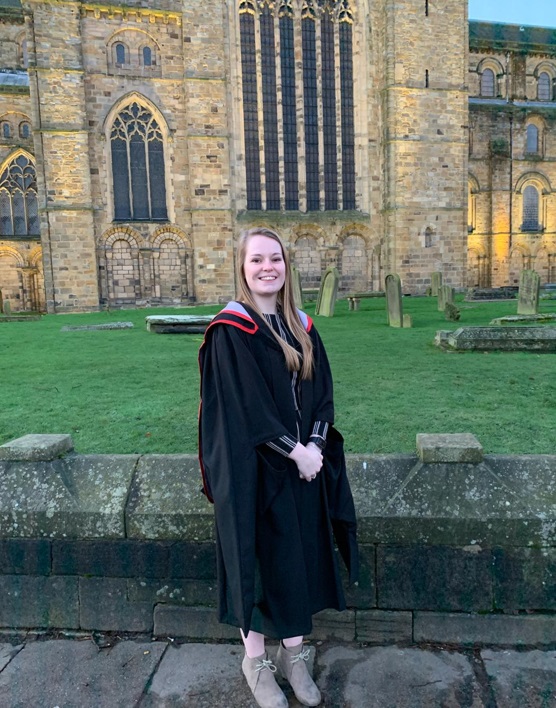 And finally, how do very junior researchers stand out?
I think it's the eagerness to learn that helps you stand out and that willingness to take on the responsibilities of the job. Clear, honest communication is very important, too.
An important part of our industry is being able to think outside of the box to solve challenges. I like to think of it as never settling for less than the best and always wanting to find the best solutions possible. My number one piece of advice would be to always look for these solutions. Keep on your toes and be ready for anything that may come your way. And when inevitable challenges come, tackle them with an outcome-focussed and positive outlook. Remaining positive in challenging situations and showing willingness to adapt and learn will ensure you go far.
I would also say that talking to your senior and peers is really important, and something never to be neglected in the digital age that we are in. Exposure to their knowledge is invaluable. And being confident in sharing your knowledge with them is just as important, helping you make connections and learn together.