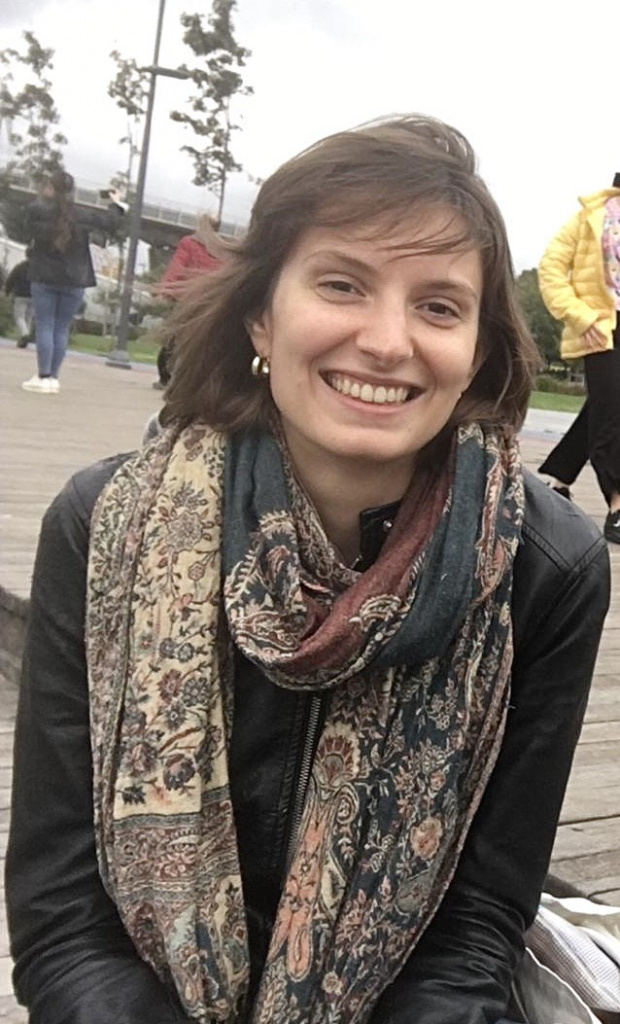 Great to catch up with 2021 Significant Insights Global 30 Under 30 honouree, Charlotte Desprat, who works at New Markets Advisors and is an innovation & strategy consultant, and whose career has taken her from history studies and international affairs to strategy consulting in tech, pharma, CPG, finance, and the arts.
Take us through your industry journey so far? How did you arrive at this point?
My path to market research – and to strategy consulting as a whole – was far from expected. Growing up as a French native in Prague, I was raised in a multifaceted environment that gave me a passion for foreign cultures and languages. So when I moved to the United States to study at Yale, I decided to major in history with a particular focus on Soviet and post-Soviet studies.
At the time, I thought I would harness my language skills and interests in nation-building to start a career in foreign affairs. After all, it was a natural destination for many history students, and I had just taken a strong liking to another field of study: grand strategy, or in other words, the careful coordination of resources to reach an established objective. In that sense, international relations felt like having the best of both worlds – it relied on both a deep understanding of different cultures and the analytical skills that come with strategic planning.

But as I pursued my studies and travels, I became less and less drawn to working in a geopolitical setting. I still thoroughly enjoyed making sense of local communities and identities, but more out of genuine curiosity and excitement for the subject, rather than to reach a separate political objective. With foreign affairs out of the picture, I searched for an industry that would offer me a similar combination of strategy and empathy, but from a different angle.
Enter market research and strategy consulting. Suddenly I was investigating a wealth of audiences across sectors and geographies – from diabetes patients in Japan to gig workers in the US to misinformation researchers in Europe. I learned how to use specific methodologies and frameworks, like journey mapping and Jobs to be Done, to dig deep into customers' contexts and understand the root motivations behind their behaviors. And using these insights, I helped our clients design new and compelling experiences to meet their customers' needs.
Working at New Markets Advisors, I have had the pleasure to continuously rethink and refine our approach to market research through new methods and service areas. Most excitingly, with my team's support, I launched our firm's Arts & Culture practice in the wake of COVID-19. As an avid museum-goer and spectator, I was eager to apply the tools I had learned in the corporate world to a field that seemed ripe for innovation. And since our launch, I have been able to explore deeply personal journeys, from the reasons why donors support their foundations to what draws visitors to a particular museum. It has been incredibly rewarding to untangle these experiences and see our Arts & Culture clients develop stronger ties with their audiences as a result.
So, what's so inspiring about our industry?
Market research truly cultivates a constant sense of curiosity for the communities around us. If you want to investigate a new market, you could easily go online and gather preliminary information from reliable articles and market research reports – this will at least give you a few numbers and a high-level overview of current trends. But if you want to probe on the rich details and nuances of customer experiences, see how they play out in different contexts, and understand how priorities may shift depending on attitudes and circumstances, then there is no way around it – you have to get at the source. In this sense, market research truly encourages you to keep an open mind and learn directly from the people involved in a given subject.
What message do you have for anyone considering a career in our industry?
My main piece of advice would be to tap into your own strengths outside of strictly business / market research. While there is nothing wrong with directly aiming for a career in market research, I would not be where I am today without having spent time applying these investigative tools in radically different contexts like history and foreign affairs. Just as we should seek out people with diverse backgrounds, we should also leverage our own unique experiences outside of the business world. So if you have any doubts about whether you have the 'right' profile for market research, remember that there is no such thing!
How do very junior researchers stand out?
The first recommendation that comes to mind is becoming an excellent storyteller. That means being able to connect the dots from a wealth of data and making the complex sound both simple and memorable. Whether you are relaying your findings to a client or your internal team, you should spend time crafting a compelling, evidence-based story and, as any good teacher would, figure out what format will make the most sense for your audience to absorb and champion it.
Secondly, don't be afraid to get scrappy. While any trained market researcher should use the many rigorous tools at their disposal to validate their findings at scale, there is nothing wrong with taking an anecdote as a starting point for further investigation. In fact, some of the best insights we reached in our client work came from reflecting on our own experiences or those of our friends and family, and probing on these ideas more rigorously.