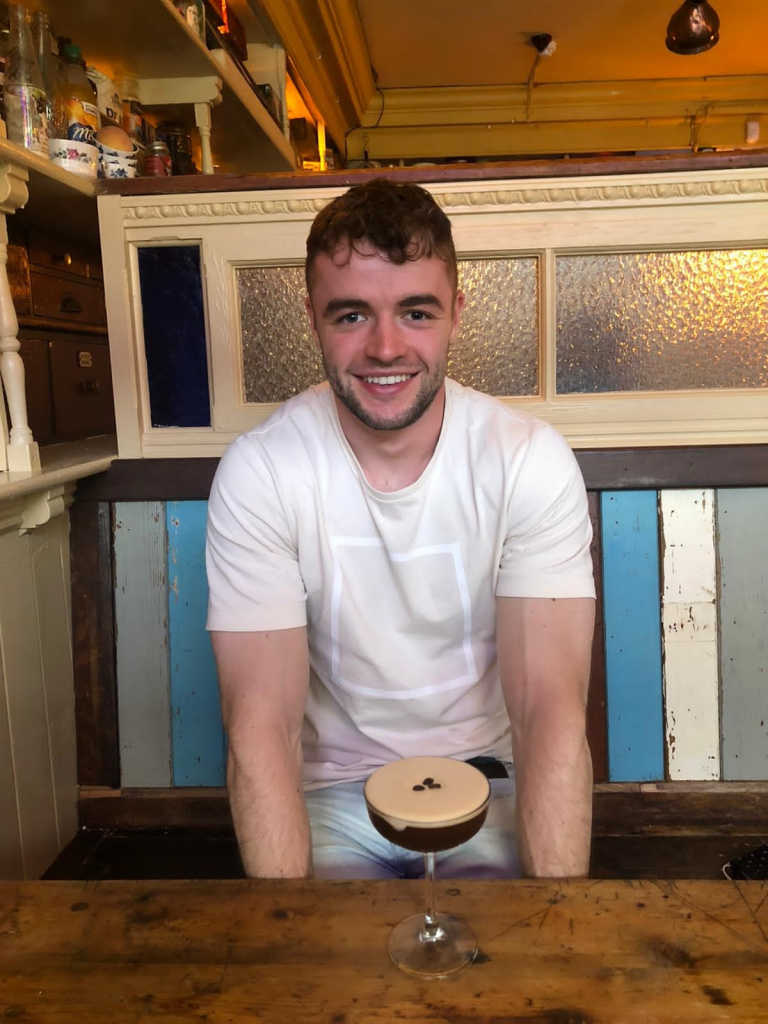 Great to catch up with 2021 Significant Insights Global 30 Under 30 honouree, Brian O'Mahoney, CEO at Bounce Insights. Brian takes us through his career journey so far and has some inspiring thoughts for junior researchers.
Take us through your industry journey so far? How did you arrive at this point?
I started my career in insights almost 3 years ago, at 21 while I was midway through a business degree. I might add that I started in a very, very unusual way – by launching my own company! I have always been an entrepreneur at heart, having attempted to start two companies before 20. What I always remembered with each venture was how important it was to really know your target customer inside-out. If you know what people want, they are easy to sell to!

Never had this become more stark than when my co-founder Charlie Butler and I were pitching one of our previous ideas to investors, who then tore us apart for not having researched and validated it with our target market. We left with our tail between our legs, and immediately began looking at how we might get large-scale validation for this idea. Naturally we arrived at surveys, but when we saw how they were conducted by companies in Ireland, we were incredibly dismayed. Surveys had a terrible UX, were distributed through emails with low open rates and had very poor incentives. The field time was incredibly long and the data quality left a lot to be desired. When we looked around at students in our college, we realised that absolutely none of them did any of these surveys. I couldn't say I was at all surprised.
We believed we could do a much better job, and in an attempt to scratch our own itch, we shifted our focus and launched Bounce Insights. Charlie and I led the business side and teamed up with our three other founders, Rónán Dowling-Cullen, Josh Stafford and Brandon Dooley who developed our incredible tech stack.
Building Bounce has been the most difficult yet rewarding work we have ever done in our lives. As with all start-ups, we've had some incredible ups and yet also plenty of sleepless nights. As we were industry outsiders, we were not tied to any norms and could tackle problems from angles insiders just couldn't see. This led to many breakthroughs with our platform, and it has been immensely satisfying to see our employees grow into the double digits and have large multinationals beginning to subscribe to our software.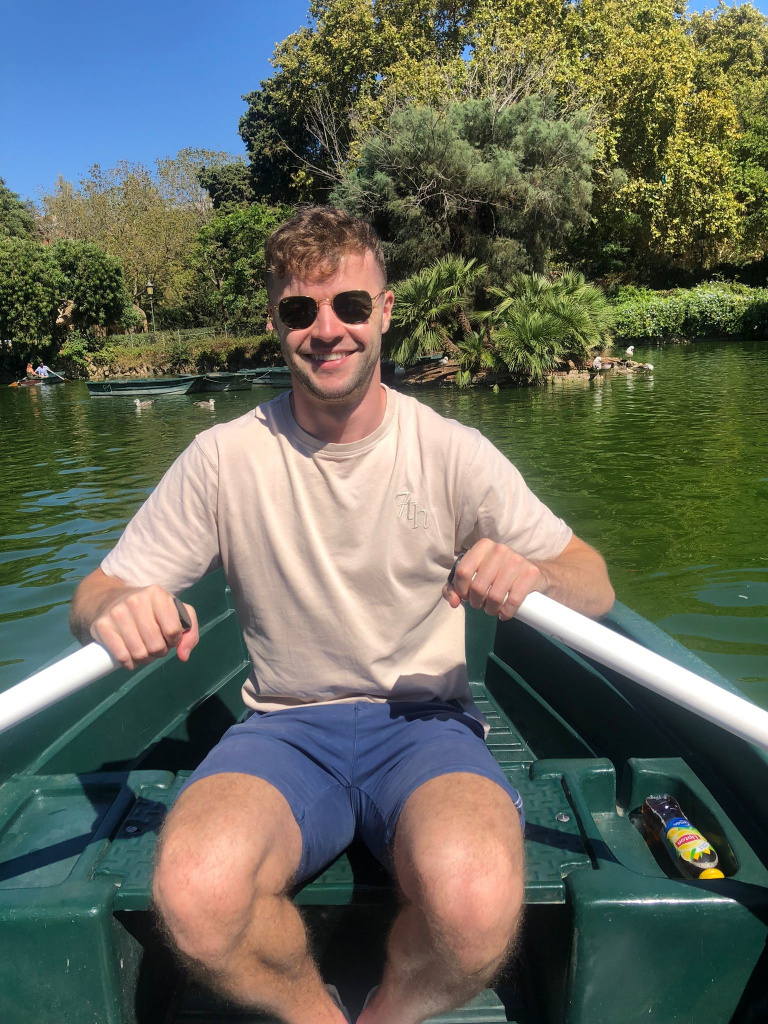 So, what's so inspiring about our industry?
Getting to the know, every business begins with an insight, something they know about a group of customers that they capitalise on, and this is the foundation of everything they do afterwards. Modern companies absolutely need to be customer centric, and what they know about the problems their customers have, how they want to solve them, why they do etc. input into every single decision they make afterwards.
The ability to provide that connection between brands and consumers, and help companies in virtually every industry at this pivotal stage to determine everything from what products they make to where they sell it, is the most exciting work I'll ever do. This is what is so inspiring about providing a direct link between brands and their customers. I love enabling brands to always stay on the pulse of what they are thinking and feeling. Seeing it happen first-hand, I can tell you the impact this can have is unquantifiable.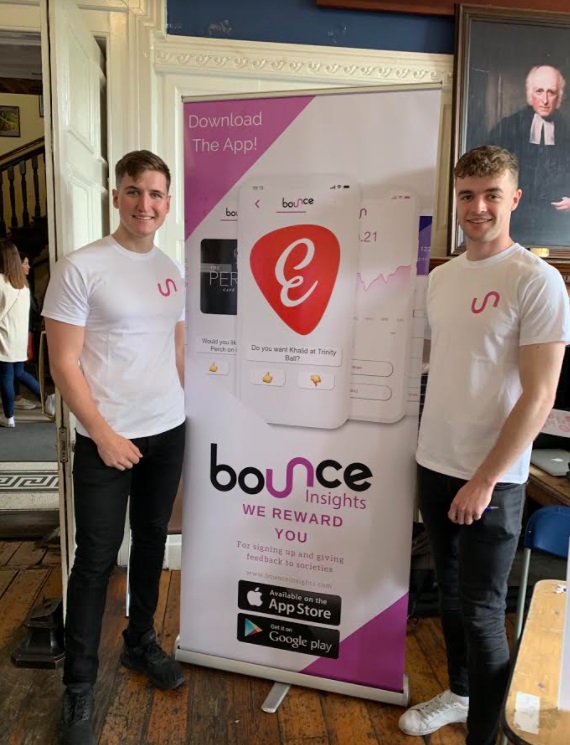 What message do you have for anyone considering a career in our industry?
Don't be afraid to fail a few times:
There are a lot of things you will have to pick up as you embark on a career in this industry, and you won't get the hang of everything straight away. Jumping in head first as a CEO with no experience, I fell completely into the deep end and messed up more times that I can count. The thing I learned is that failing is a huge part of learning, and it is incredibly important not to be afraid to fail from time to time. As long as you are learning from your mistakes this is ok, even encouraged. The best hires we have made in Bounce are the people who weren't afraid to get stuck in, take some risks and make mistakes. They end up supercharging their learning and pulling far ahead of the rest.
Be prepared for a wild ride:
The insights industry is on the cusp of significant change. New ResTec companies are re-writing norms and completely changing the landscape. Today, hundreds of millions of investment dollars are being spent on fast-growing technology platforms that are radically changing how research is conducted. In many ways, it's mirroring the rise of AdTech. There are huge opportunities for people to contribute to this change and embark on a wild journey for their careers. There are going to be huge opportunities for new entrants who are not afraid to experiment, fail, and are always looking to push the boundaries.
How do very junior researchers stand out?
Get creative, and make sure your voice is heard:
Stay creative and don't get bogged down by industry norms. The insights industry is changing massively and the companies that succeed will be the ones that hear the voices of the young workers with fresh ideas and a modern outlook. The digital disruption and tech-focused change that is occurring within the insights industry will require a lot of incumbents to adopt new methodologies, technologies and strategies. Some necessary changes will be hard for managers to spot, and some even harder for them to accept. This means your perspective as new junior researchers is going to be invaluable. Companies will need you to voice your opinions and bring your perspectives to the table in order to stay ahead. It is crucial for new junior researchers to know that their opinions and perspectives are invaluable assets to these companies, and that their relative lack of experience can actually be an asset, as they are not tied down by industry norms and entrenched in traditional ways of thinking. This is one of the biggest reasons I believe Bounce has been successful to date.
Get to the business question:
The insights leaders of the future don't just deliver data, they provide solutions to business problems. They are not part of a cost centre, they generate income. When stakeholders come to the insights professional thinking they know what they want, the researcher's challenge becomes uncovering the root of the business problem. You are not there to simply take orders from stakeholders who are asking for research, but to also get to the root of what they are trying to solve for. Once this is done, all of a sudden surveys start becoming a lot shorter, data is easier to analyse and the story you tell is much more impactful. We are trying to answer business questions and problems because that is what moves the needle. Researchers won't be just listening to stakeholders about what is needed, but actively figuring out the root of the business problem and setting the agenda themselves on what to do from there.